Course Rankings
Golf Digest x Seamus 100 Greatest boards: The coolest way to track how many top courses you've played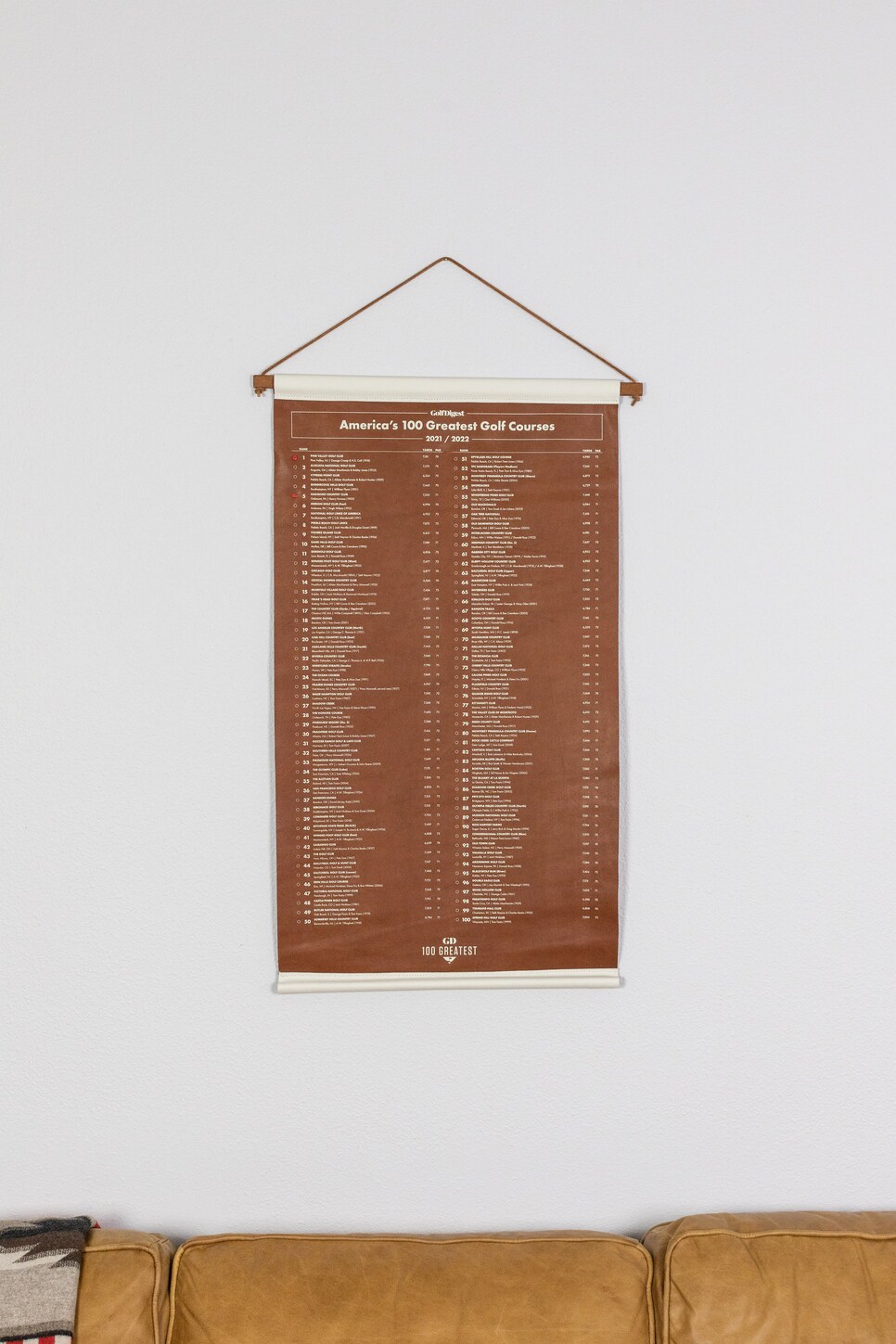 Along with the new list, Golf Digest has partnered with Seamus Golf, the Oregon-based company known for producing premium golf accessories, to release leather scrolls with our latest 100 Greatest ranking, allowing golfers to check off every bucket list course they've played.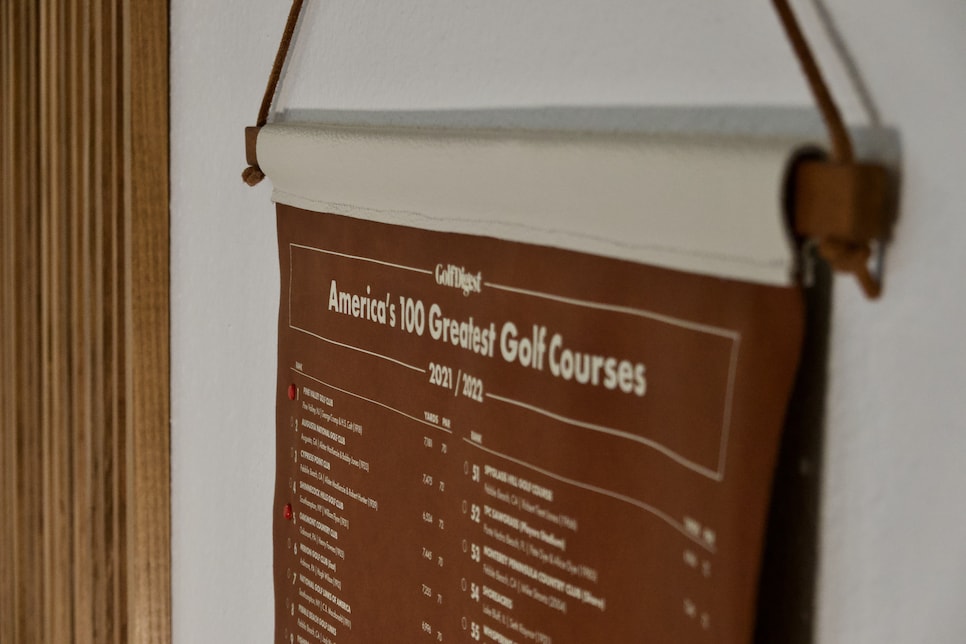 Made from a rich British tan aniline leather, the scroll comes with hickory wood dowels and round leather cording to display it with ease. The scroll also comes with 100 red brads (plus a few extra) to designate each course on our list that you've played.
It's the most elegant pegboard that Golf Digest has produced for its 100 Greatest ranking, the oldest and most respected list in the industry.