Gambling
Bermuda Championship DFS picks 2022: Our data scientist trusts these ball-strikers to excel in the wind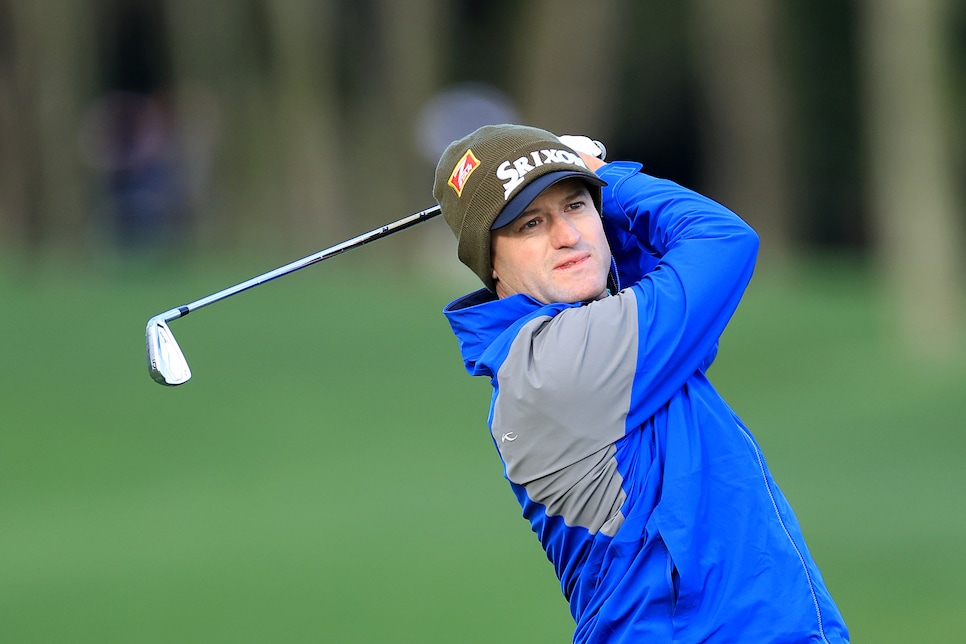 This week's Bermuda Championship doesn't quite have the elite field of last week's CJ Cup, but the PGA Tour will once again visit one of the best courses in Bermuda, Port Royal Golf Club, for a memorable week.
Though Port Royal is the longest of any golf on the island, it's still very short by PGA Tour standards. The par 71 is listed at just 6,828 yards on the scorecard, meaning that even the shortest hitters in the field will have no problem with the course length.
That is, of course, if the wind picks up—which it often does with this Robert Trent Jones Jr., layout situated on the coast. The best "wind players" are usually the best ball-strikers who have a knack for finding the middle of the clubface over and over again.
Here are the players who have my interest—and those who certainly don't—this week at the 2022 Bermuda Championship.
Golfers I'm Definitely Playing
Thomas Detry ($10,500 DraftKings | $11,700 FanDuel)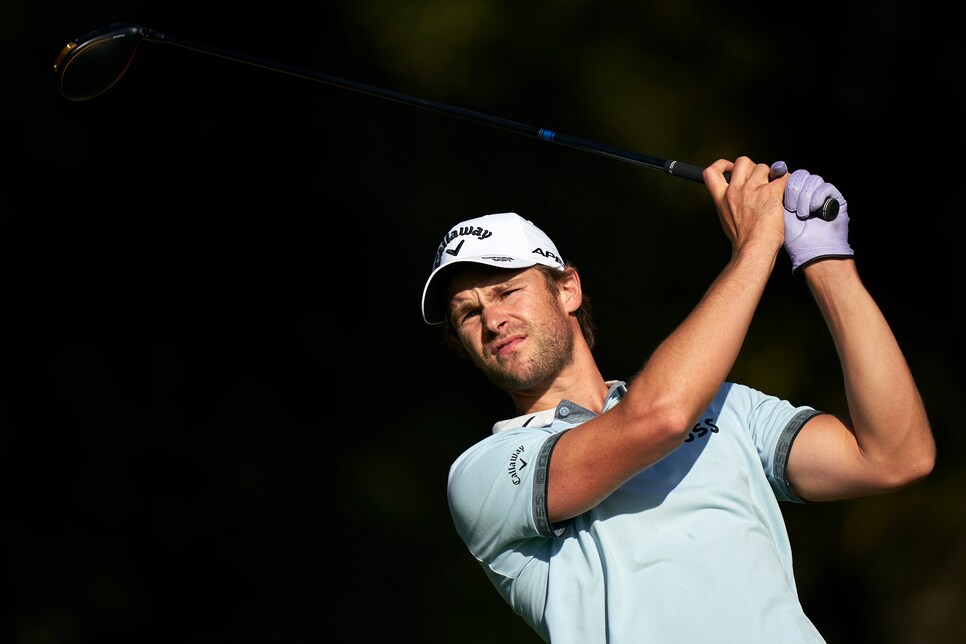 Detry has "cooled" by his lofty standards, finishing T-69 and T-45 in his past two starts worldwide. That ended a stretch of three straight top-12 finishes for the Belgian. He's an above-average ball-striker, which always comes in handy when playing in Bermuda. He'll look to improve on his T-22 finish from last season.
Robby Shelton ($9,100 DraftKings | $10,200 FanDuel)
Shelton has quietly racked up great finishes across the Korn Ferry and PGA Tours as of late. His final seven KFT starts last season resulted in a win, a T-2 and four more top 30s. That solidified his PGA Tour card for this season, and he has made every cut on the big circuit so far—highlighted by his T-15 in Las Vegas. He's a solid golfer who gets a big opportunity in one of the weakest fields of the season.
Callum Tarren ($8,200 DraftKings | $9,800 FanDuel)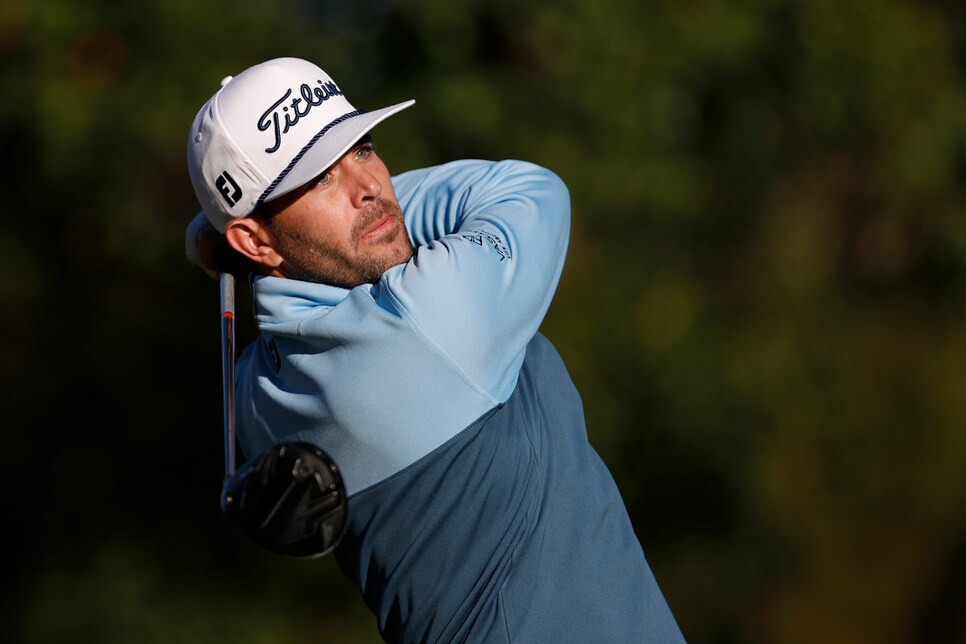 Tarren should only be considered if you're looking for a "boom or bust" option. Over his past 11 starts, he's missed the cut five times but produced a T-27 or better in each of the other six events. It's quite simple: When Tallen gains strokes on approach, he has top-10 upside. When he loses strokes on approach, he's likely to miss the cut. This type of volatility is exciting when deployed correctly.
Ryan Armour ($7,400 DraftKings | $8,800 FanDuel)
When you consistently rank outside the top 180 in driving distance like Armour, there's only a handful of courses that level the playing field. Luckily for this week, Port Royal is one of those courses, and it's why Armour has two T-8 finishes in his three trips. Course-fit aside, he's actually playing decent golf, including a T-5 at the Korn Ferry Tour Championship and a T-13 at the Shriners Children's Open.
Seung Yul Noh ($6,700 DraftKings | $7,900 FanDuel)
It's tough finding solid options in this price range in this field, but Noh offers upside that his peers cannot. He's gained over five strokes on approach in three of his past eight measured starts, per the RickRunGood.com golf database. He's also been rolling the rock, gaining strokes with the putter in five of his past six measured starts. That's about the best you're going to get at this price!
Russell Knox ($9,200 DraftKings | $11,200 FanDuel)
Based on strictly long-term form, one could argue that Knox is the best player in this field. His recent results haven't been as strong, but it appears he's starting to turn it around. He has three top-25 finishes in his past six starts and is routinely gaining big on approach, which is true to his DNA. His history at this event is unmatched—T-12, T-16 and T-11 in his three trips.
Adam Long ($8,900 DraftKings | $10,000 FanDuel)
Despite the name, Long is definitely lacking when it comes to driving distance. That lack of power boxes him out from many courses on the PGA Tour schedule, but he won't have to worry about that in Bermuda. Playing a shade over 6,800 yards, this is one of the shorter setups all year. He's constantly playing out of the fairway, and he was a top-25 putter on tour last season. It's a dangerous combination at a course like Port Royal.
Kevin Yu ($7,300 DraftKings | $9,000 FanDuel)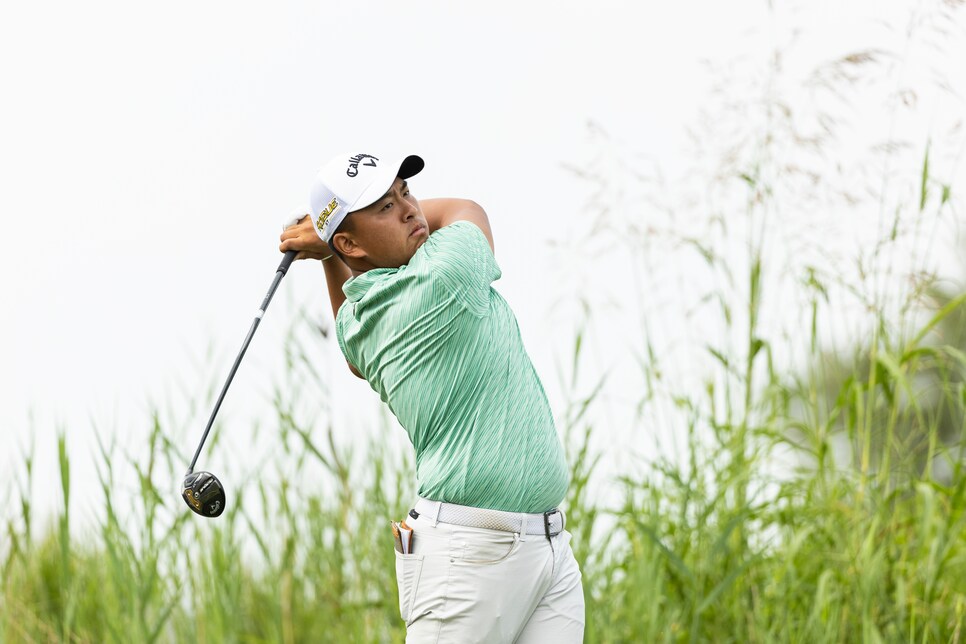 Since becoming a full-time PGA Tour member this season, Yu only has three starts under his belt, but they tell an impressive story. He's gained a total of 13.48 strokes ball-striking in those 12 rounds, per the RickRunGood.com golf database. No one in the field has gained more strokes in those categories in their last 12 rounds, so he'll make plenty of noise if he can putt to the field average.
Vincent Norrman ($7,100 DraftKings | $8,300 FanDuel)
Norrman missed the cut in Jackson and missed it on the number in Las Vegas. He played much better in Spain, finishing T-32 at the Andalucia Masters two weeks ago. He also finished T-36 at the Fortinet Championship this season and has gained strokes/ball-striking in three of his last four. Now he gets to compete in a much weaker field.
Akshay Bhatia ($6,300 DraftKings | $7,400 FanDuel)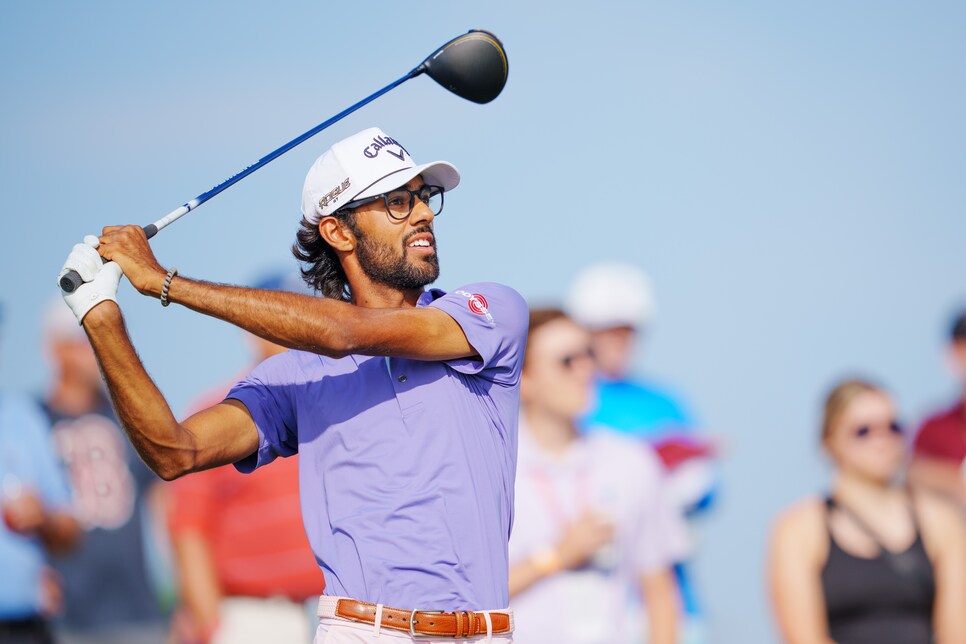 This is a raw talent play. Bhatia hasn't played well since his win in January, only earning five top-30s since hoisting that trophy. However, we know how talented this 20-year-old is, and now he gets to compete on another coastal tropical course that should reward his skill-set.
Seamus Power ($10,200 DraftKings | $11,400 FanDuel)
We are closing in on an all-time high salary for Power, who breaks through the $10,000 mark for only the third time in his career, per the RickRunGood.com golf database. That's already scary enough, and now Power has lost strokes on approach in seven straight starts, including the 7.39 he lost last week in South Carolina.
Erik van Rooyen ($8,000 DraftKings | $9,600 FanDuel)
This is a hefty price tag for van Rooyen, who has been struggling all over the globe. His missed cut in Spain last week marked his sixth missed cut in his past seven starts. There's not a single part of his game that is shining right now—he's lost strokes from tee to green in eight of 10 while losing with the putter in 11 of 13.
Harry Hall ($7,600 DraftKings | $9,300 FanDuel)
I'm excited about Hall this season, but his T-15 in Las Vegas could be "fools gold"—as it came at his home course. His other two starts this season have been dreadful, losing 12 strokes tee to green in two missed cuts. He'll need to start playing better away from his home course before he receives strong consideration.
Garrick Higgo ($7,400 DraftKings | $8,200 FanDuel)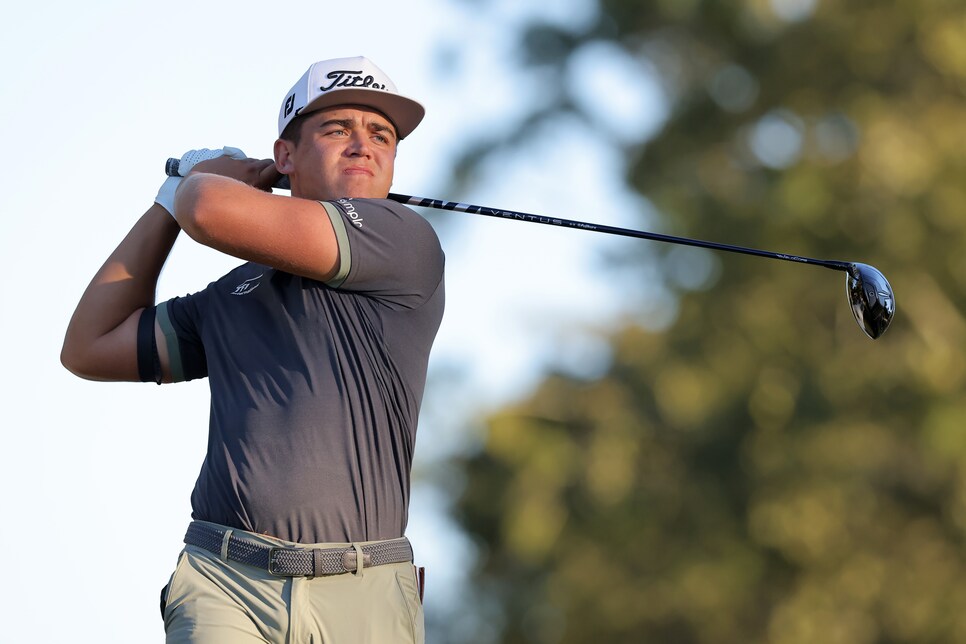 Higgo popped in Jackson for a third-place finish but immediately regressed and missed the cut in Las Vegas. That's now missed six cuts in his past seven starts with little tangible signs of good play on the horizon. He'll likely "pop" once every dozen starts or so, but it'll be impossible to predict when that will happen.
Brian Gay ($6,700 DraftKings | $7,700 FanDuel)
Gay has been dominant at Port Royal, going T-3, win and T-12 in the past three years. However, since that win, it's been a lot of sour golf for Gay. He missed 24 cuts in his last 34 PGA Tour starts before turning 50 and playing a more Champions Tour-centric schedule. The struggles have continued on the senior circuit where he has just three top 10s in 12 starts. I'm willing to forego the course history as this golfer has struggled for nearly two full years.