LIV Golf vs. PGA Tour
How Anthony Kim is being dragged into the LIV Golf-PGA Tour legal battle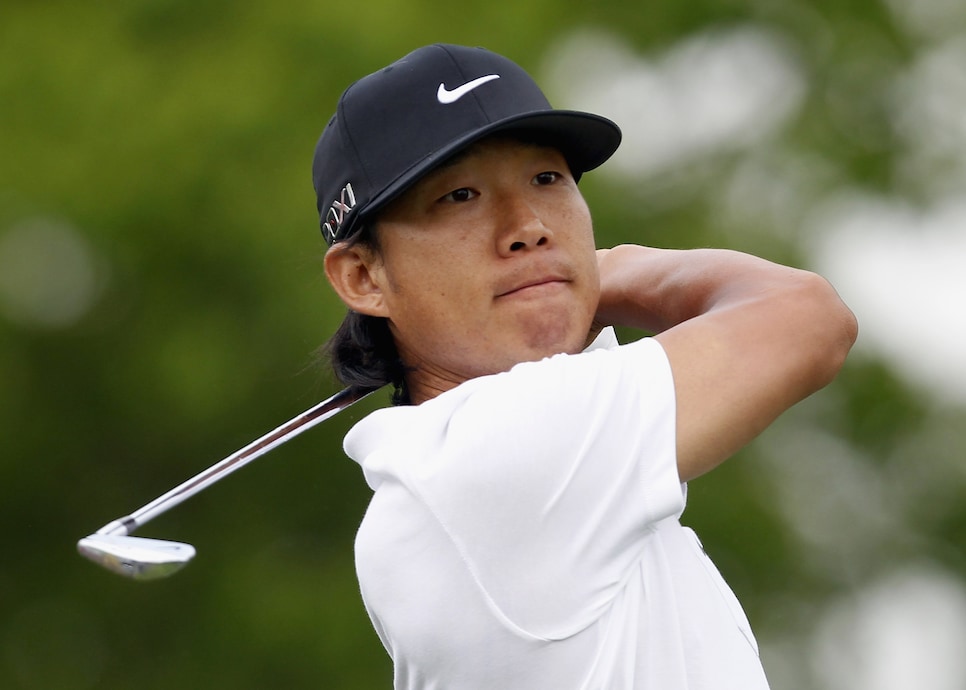 In its latest legal filing, LIV Golf is asking the PGA Tour for any communication tour officials have had with golfers, media companies, sponsors and other entities regarding the Saudi-backed circuit. And one of the names that has found its way into this mess has generated headlines.
This is a bit complicated, so stay with us. In a letter brief to the Northern District of California San Jose division, both LIV and the PGA Tour entered joint statements with their legal positions regarding a discovery dispute (essentially, the extent of what LIV is entitled to inquire about in the ongoing antitrust suit between the two parties). LIV originally sought all communications the tour may have had, with anyone, ever, about the breakaway circuit. The tour responded by noting this is an impossible ask and is burdensome to answer. As a counter, the tour proposed a limit on the inquiry to those who can speak on behalf of the tour while also limiting the number of people and parties that may have been part of the conversations.
The list in question is still robust, with nearly 200 names of individuals and organizations. That list includes the governing bodies, other golf tours, broadcasters, sponsors, vendors, agents and agencies and, yes, golfers. Most of the golfers in question are those that are LIV members or are among the sport's best players.
But also listed among the golfers is one Anthony Kim.
The former wunderkind is now 37 years old and hasn't played competitively since 2012 due to injuries. However Kim, like many professional golfers, was rumored earlier this year as a possible LIV target, and his name appearing on this list won't extinguish those whispers.
Now, as legal sources noted to Golf Digest, it's worth pointing out that Kim's inclusion on the list does not mean the tour has necessarily discussed LIV with Kim or that he's received an offer. Rather, the agreed-upon list seems to indicate that these are the most important or most relevant golfers to the subject at hand. In total 71 individuals were listed under "golfers," including no longer active players like Jack Nicklaus and Gary Player.
A tentative date for summary judgment in the initial antitrust case in the San Jose court is set for July 23, 2023, where the tour will likely seek to dismiss the case. The trial date is expected to begin on Jan. 8, 2024.