PGA Tour vs. LIV Golf
PGA Tour sues Saudi Arabia's PIF wealth fund and its governor as part of LIV Golf legal battle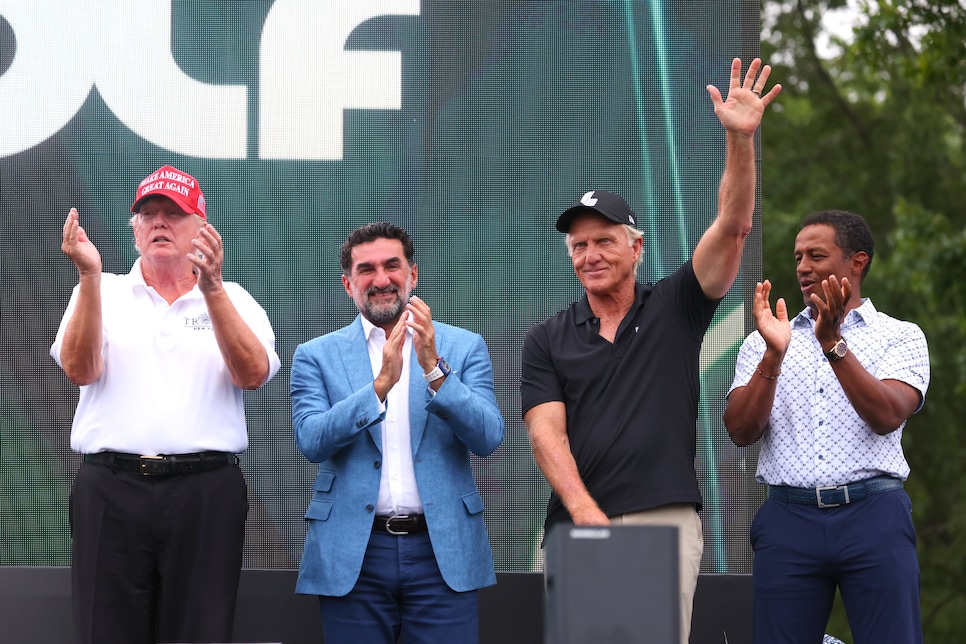 The PGA Tour has filed a lawsuit against Saudi Arabia's Public Investment Fund and its governor, Yasir Al-Rumayyan, in the latest turn in its legal battle with LIV Golf.
The tour's lawsuit was filed under seal this week in the U.S. District Court for the Southern District of New York. However, multiple outlets report the tour is seeking to compel Al-Rumayyan to be deposed and produce documents related to the Saudi-backed circuit as part of the ongoing federal lawsuit between the PGA Tour and LIV Golf in California, while also hoping to compel the PIF to release documents to PGA Tour attorneys through discovery.
Al-Rumayyan is the chairman of Golf Saudi, and the existence of LIV Golf is often attributed to Al-Rumayyan's passion for the sport. He is also the chairman of the Premier League's Newcastle United F.C. and the oil company Saudi Aramco. The PIF, which financially backs LIV Golf, is the sovereign wealth fund of Saudi Arabia. According to the Sovereign Wealth Fund Institute, the PIF has $580 billion in assets.
Eleven LIV Golf members originally filed an antitrust lawsuit against the PGA Tour on Aug 3., challenging their suspensions for defecting to the breakaway circuit. Only three of the players—Bryson DeChambeau, Matt Jones, and Peter Uihlein—remain, although LIV Golf has been added to the case. On Sept. 29, the PGA Tour countersued, accusing LIV Golf of "tortious inducement of numerous, repeated breaches of contract" by former PGA Tour members, including DeChambeau and Phil Mickelson, and that LIV Golf is nothing more than a sportswashing effort by Saudi Arabia to further the cause of the Saudi Public Investment Fund's Vision 2030 initiatives.
A tentative date for summary judgment in the antitrust case is set for July 23, 2023, where the tour will likely seek to dismiss the case. If the trial goes forward, expected start date is Jan. 8, 2024.