Gambling
Bermuda Championship 2020 DFS picks: Our 12 favorite plays (and four fades) of the week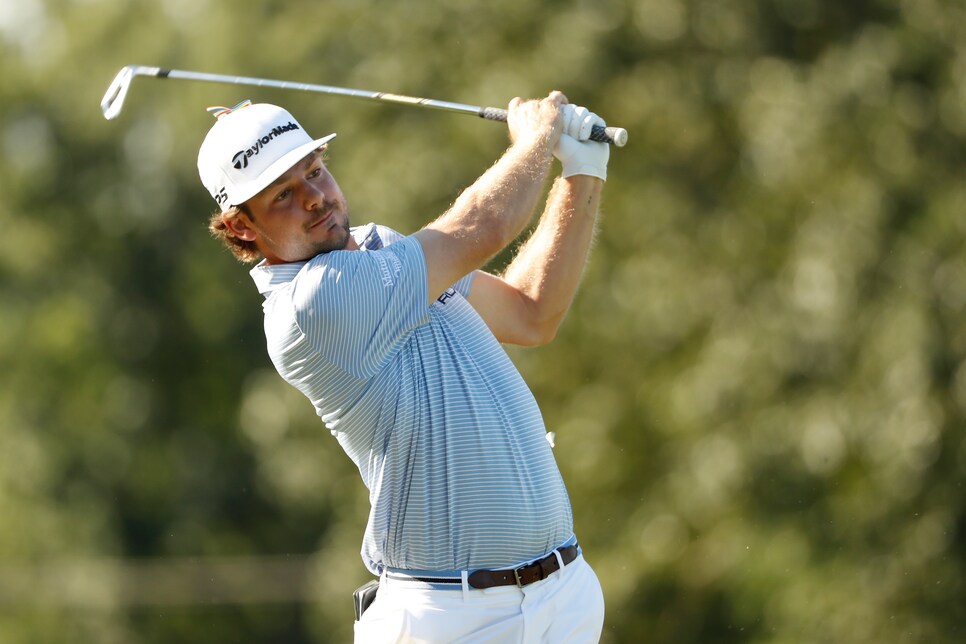 Doc Redman tees off at the 16th hole during the final round of the 2020 Wyndham Championship, en route to a T-3 finish.
Chris Keane
For a second straight week, golf DFS players have a tournament and a course without much to go on. Port Royal Golf Course is the former host of the PGA Grand Slam of Golf, but we have just one year of data from it hosting the Bermuda Championship last year. The Southampton, Bermuda layout will play just over 6,800 yards, the second-shortest course on the PGA Tour this season. Of course, like most coastal layouts, the main defense is the wind here—so if it gets gusty, which it looks like it might at some points after Thursday—it will play more difficult than the scorecard indicates.
Price tier: $9,000 and above
High Upside: Doc Redman ($10,400 DraftKings | $10,900 FanDuel)
Redman is arguably the best ball-striker in this field and was left on the alternate list the last two weeks at the CJ Cup and ZOZO Championship. Now he's ready to tee it up in Bermuda this week where his "heavy" ball-flight could come in handy if the winds begin to kick up. He's been knocking at the door recently, with T-3s at the Safeway and the Wyndham. If he can catch a hot putter for a day or two, this could be the week that the door opens for Redman.
Safest Option: Emiliano Grillo ($10,100 DraftKings | $11,400 FanDuel)
It's rare that a putter as poor as Grillo would make this article as a safe option, but here we are! He's sporting an eight-event streak of making the cut, one of the longest such streaks on tour. While his putting is abysmal, his ball-striking keeps him in the conversation most weeks. He has four straight starts of finishing T-35 or better, and this will be the weakest field he's played in during that stretch.
Most Likely To Disappoint: Brendon Todd ($11,100 DraftKings | $11,900 FanDuel)
He's the only golfer teeing it up this week who played the ZOZO Championship last week. Now he makes the trek to Bermuda with a game that is not as sharp as he'd like. The two no-cut events the past two weeks resulted in finishes of T-52 and T-47. His trusty putter has held strong, but he's been giving away a ton of strokes on approach and off the tee. He's priced as the defending champion, but it seems unlikely he contends in a major way.
Pick To Win: Will Zalatoris ($10,900 DraftKings | $11,800 FanDuel)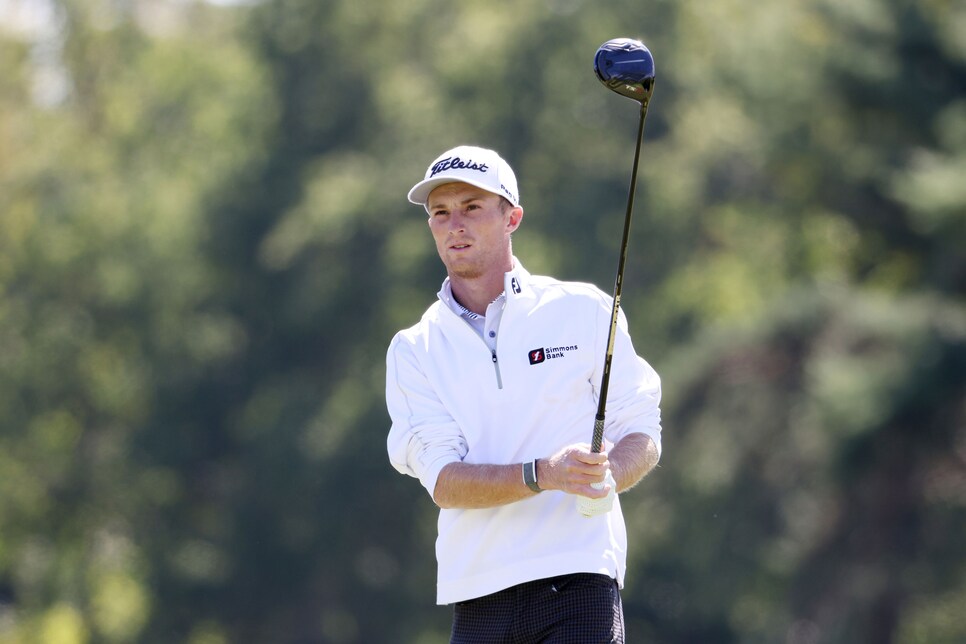 It's jarring when you realize that Zalatoris is the favorite to win, and he doesn't even have PGA Tour status. It's even more jarring to realize that this is the second time this season that he's been a favorite without status. It's well-deserved considering that he's finished inside the top eight in three of his four starts this year and has continued his scorching run from the Korn Ferry Tour. Between both circuits, he's finished inside the top 20 in 16 of his past 18 starts. He's been dominant and he's ready to emerge as the next young star on tour.
High Upside: Justin Suh ($8,700 DraftKings | $9,900 FanDuel)
Suh has been slow to find success in his young career, but there are plenty of signs that his game is now peaking. He's made the cut in his only two starts this season, which featured a T-14 at the Corales Puntacana Championship and a T-8 at the Shriners. That most recent event, the Shriners, he gained 6.46 strokes on approach. Per the RickRunGood.com golf database, that is the best number of his young career. If he can carry that form into Bermuda, he can certainly make some noise.
Safest Option: Adam Schenk ($8,100 DraftKings | $10,100 FanDuel)
This spot belongs to Adam Schenk every time he tees it up, until further notice. He's currently sporting a 10-event cut streak, the fifth-longest on tour, behind only Rory McIlroy (22), Xander Schauffele (17), Viktor Hovland (15) and Jon Rahm (12). That's elite company! Not only has he made cuts, but he's coming off a T-27 at the Shriners. This is a much weaker field, so you'd think Schenk will be able to keep the momentum rolling this week in Bermuda.
Most Likely To Disappoint: Maverick McNealy ($8,300 DraftKings |$11,300 FanDuel)
I keep going back and forth on McNealy who is an excellent putter who could play well in a birdie-fest type event. However, I can't get past the glaringly bad approach game. He has now lost strokes on approach in eight consecutive events and in nine of his past 10. He's just putting himself in such a hole right out of the gate by failing to give himself enough birdie looks.
Pick To Win: Kristoffer Ventura ($9,100 DraftKings | $10,300 FanDuel)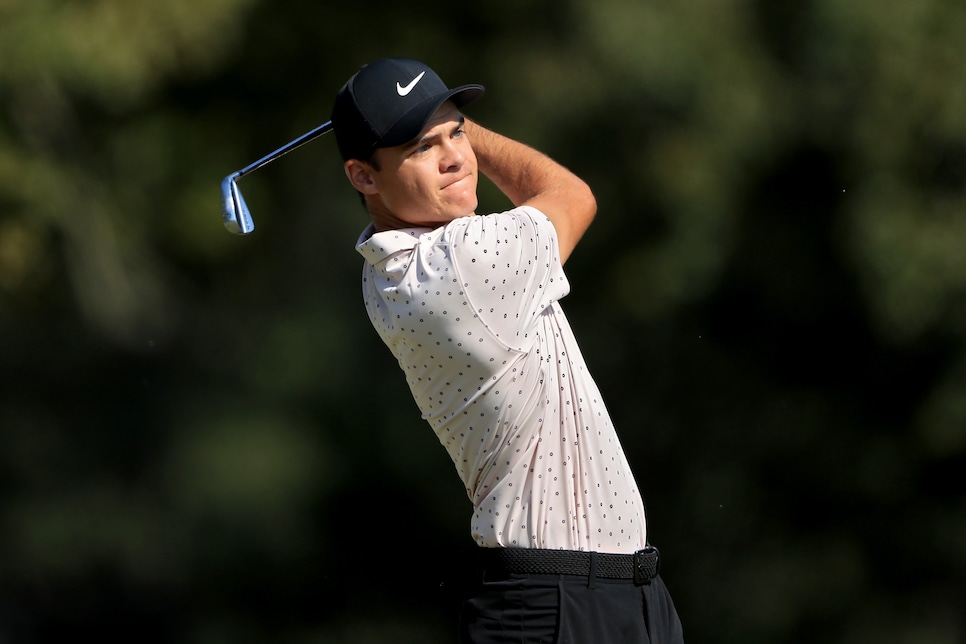 Ventura missed the cut at the Shriners in his last start, his first missed cut in five events. During that stretch he notched two top-10 finishes, and he has a game that should translate well to a "resort" course like we will see in Bermuda this week. He's great off-the-tee and putting, which should allow him to contend if this turns into a "putting contest," as these events sometimes do. His game continues to mature quickly, and we will likely see him contend more frequently in the future.
High Upside: Wesley Bryan ($7,800 DraftKings | $9,600 FanDuel)
This has to be the perfect situation to roster Wes Bryan. Port Royal Golf Course is the second shortest course on the PGA Tour schedule, which is great for Bryan, who ranks 206th in driving distance this season. However, once he leaves the tee box, he becomes a much more appealing player. He's gained strokes on approach in six consecutive starts and has flashed a hot putter two of those weeks. He's made five of six cuts and has three top-25 finishes in that stretch. With the shape of his game right now, he's a hot putter away from a great week.
Safest Option: Stewart Cink ($7,900 DraftKings | $10,500 FanDuel)
I'm not sure there's a particularly safe option in this range, but Cink does provide some level of comfort. Outside of the atrocious ball-striking week at the Shriners, Cink is having a great season. He finished T-12 at the Sanderson Farms and found victory at the Safeway Open. In a field of highly volatile young players, it's nice to have a veteran option at your fingertips.
Most Likely To Disappoint: Jhonattan Vegas ($7,500 DraftKings |$9,900 FanDuel)
I know it's a weak field event, but I'm still fairly shocked to see Jhonny Vegas this highly priced. The once-reliable Vegas has missed the cut in five of his past six starts, but even more concerning, his best weapon is letting him down. Vegas has been historically great off-the-tee, but now he's slightly better than average during this stretch. It's usually a bad sign when a golfer's best weapon starts to leave him, especially when the rest of his game cannot make up for it.
Pick To Win: Patrick Rodgers ($7,900 DraftKings | $9,500 FanDuel)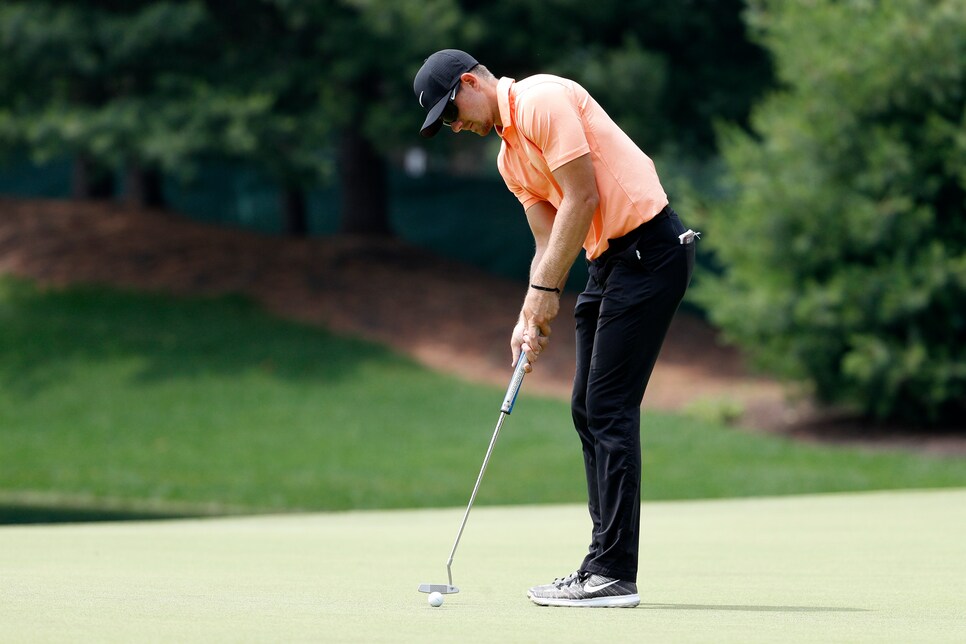 Fine, I'll do it. I'll go back to Rodgers after two ugly missed cuts at the Sanderson and the Shriners. Both times, he was a fairly popular DFS option, so he's left plenty of jaded owners in his wake. The "good news" is that his missed cuts were caused by losing 2.7 and 6.8 strokes putting. Those are shocking considering that Rodgers is established as a great putter. Prior to the missed cuts, he had gained strokes putting in 16 of his previous 19 measured events, per the RickRunGood.com golf database. I'm willing to think that with a couple of weeks off, he was able to figure out his putter stroke and get back to the solid putter that we've seen over the last year.
High Upside: David Hearn ($6,700 DraftKings | $8,400 FanDuel)
Hearn is one of the few golfers in this range who can boast two things: 1) He's made the cut in more than half of his past five events, including a T-14 at the Safeway Open. 2) He's also earned a top 10 in this event, notching a T-8 last year in the only other time this event was held. That's basically as good as it gets at sub-$7K.
Safest Option: Michael Gligic ($6,500 DraftKings | $8,300 FanDuel)
I say this as a compliment, Gligic is a very average tour pro. Which is great news, considering he's priced as one of the bottom-barrel golfers in this field. He is within 0.20 strokes per round of the tour average in each of the four main strokes-gained categories. He's made the cut in five of his past six starts and finished T-27 at the Shriners in his most recent event. This is a very appealing price for someone who has found the weekend with frequency.
Most Likely To Disappoint: Will Gordon ($6,700 DraftKings | $8,800 FanDuel)
There seems to be the lingering appeal with Gordon, who popped onto the scene with a third-place finish at the Travelers Championship. As awesome as that was, the truth is that he doesn't have a top 25 in his seven starts since, and he's missed the cut in four of those. The best part of his game—off-the-tee—has disappeared, and he's struggling to stay competitive. Other than flipping a switch, there's not much evidence of a quick turnaround.
Pick To Win: Hudson Swafford ($6,800 DraftKings | $9,000 FanDuel)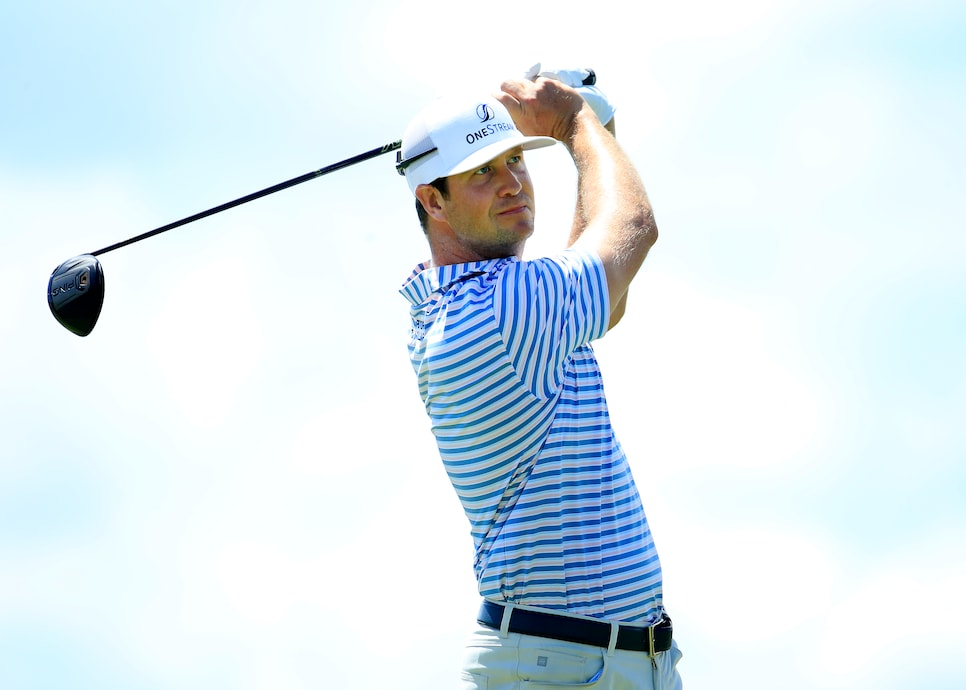 Swafford surprised us with a victory just a few weeks ago at the Corales Puntacana Championship. Now he's back at a similar resort-type course that won't punish him for missing the fairway and will ask for a hot putter. There's not much confidence in this pick, but he retains the plurality of the win equity of golfers in the $6,000 price range.