News & Tours
Tour pro furious after receiving another early tee time: "I f****** hate it"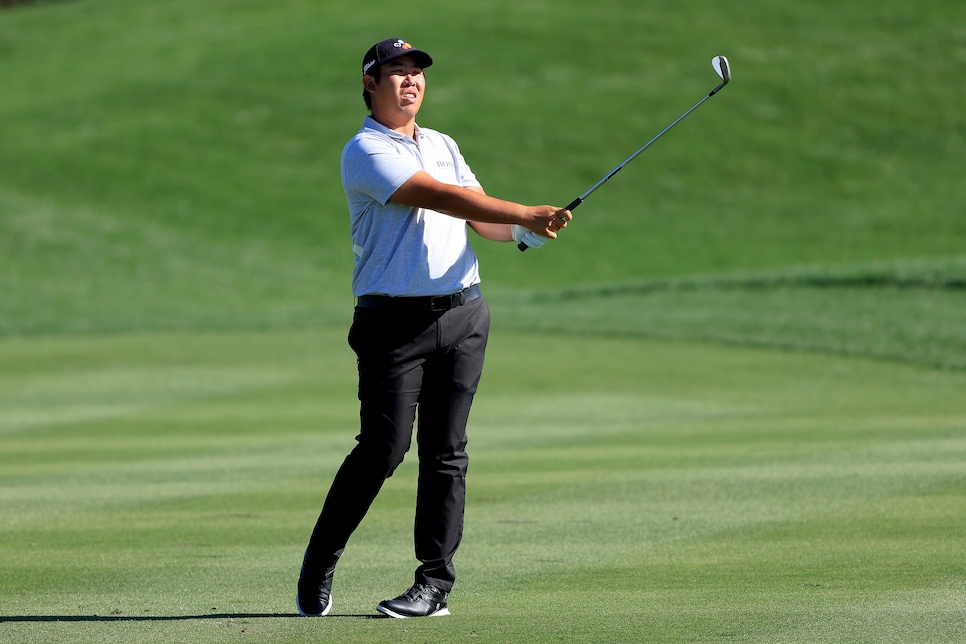 Byeong Hun An's Twitter handle is usually a delightful stop of self-deprecation. On Tuesday, it was one of aggravation, and it wasn't pointed at himself.
The PGA Tour released tee times for this week's Rocket Mortgage Classic, and the sheet showed An in the first pairing, 6:45 a.m., in Round 1. A fan noticed that these dew-sweeping responsibilities have become common for An, and tweeted at the South Korean player: "You've got to be asking for these at this point."
An saw the tweet, and his response left little room for interpretation.
"Never asked for it and i f****** hate it," An replied. He later followed that tweet up by saying, "I may look like [I'm] b******* but no one can criticize me unless they like waking up at 3:45…"
Clearly An is not a morning person. (Editor's Note: He later deleted the tweet with the "f-bomb", noting in a follow up he should have said "I truly hate it.")
It's no secret there are preferred tee times on tour and that they go to the superstars. The upshot is that players not in this group occasionally feel "banished" to the first or last times of the day. How these players are slotted is supposed to be random, although An feels that's not the case.
The Rocket Mortgage will mark the seventh time since the Waste Management Phoenix Open that An has gone off at 7:22 a.m. or earlier on Thursday or Friday—and that's across a 15-event span.
An was a member of the 2019 International Presidents Cup team, but this season has not gone his way. He enters Detroit outside the FedEx Cup top 150 and has dropped 90 spots in the World Ranking in the past year (currently at No. 141), meaning he is not really a candidate at the moment for those prime-time slots. For what it's worth, players usually don't come out on the business end of tee times in consecutive days; An, for example, goes off Friday at noon.
To his credit An kept things light—while still bringing the heat—in follow-ups to his comment. When told he should play slow as a form of protest, An replied "Even [if] I try to play slow, it will be nowhere near slow players." Our only wish is An takes this to the extreme and decides to pitch a tent on the first tee Wednesday night. For protest, sure, but at least he'll get a few more hours of sleep.