How Do Like Them Apples?
Ben Affleck and Matt Damon are reuniting for a Hollywood blockbuster about Nike's pursuit of Michael Jordan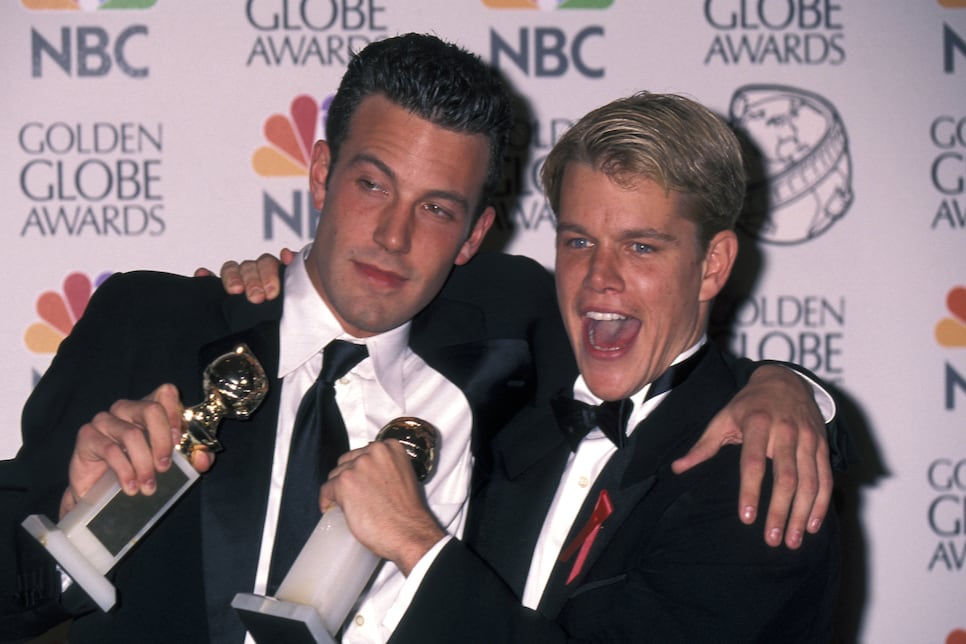 Michael Jordan, so hot right now. The Jordanaissance began in spring 2020 when 'The Last Dance' introduced a new generation of sports fans, stuck inside with nowhere to go and nothing to do, to the singularly brilliant of insanity of a guy named Mike. The 10-part ESPN docu-series spawned a zillion memes, one high-profile beef, and stuck in the minds of basketball nuts everywhere. Don't believe us? Just ask Ja Morant, who posted this to Instagram shortly before dropping 23-10-9 in a 28-point blowout of the Timberwolves in Game 2 of their first-round playoff series on Tuesday (exactly two years to the day after 'The Last Dance' first premiered).
But Morant isn't the only one still struggling to break Mike Fever. Two dudes by the name of Ben Affleck and Matt Damon are also apparently still burning up, reportedly rekindling their creative union for a new film about Nike figureheads Sonny Vaccaro and Phil Knight industry-altering pursuit of Michael Jordan in 1984.
The film, to be released under the banner of Amazon Studios, Skydance Sports, and Mandalay Pictures, will be written, directed, and produced by Affleck, who will also co-star as Knight. Matt Damon, meanwhile, will tackle the lead role of Sonny Vaccaro, the driving force behind Nike's courtship of Jordan in the mid-'80s and the man that ultimately propelled Nike from plucky upstart to the global mega-brand we know today.
The film represents yet another installment in the Affleck-Damon canon—including, most notably, their Oscar-winning work on 'Good Will Hunting'—but will be the first time Affleck has ever directed his longtime collaborator. A release date is yet to be announced.