The Loop
'The Last Dance' producers are reportedly working on a Stone Cold Steve Austin documentary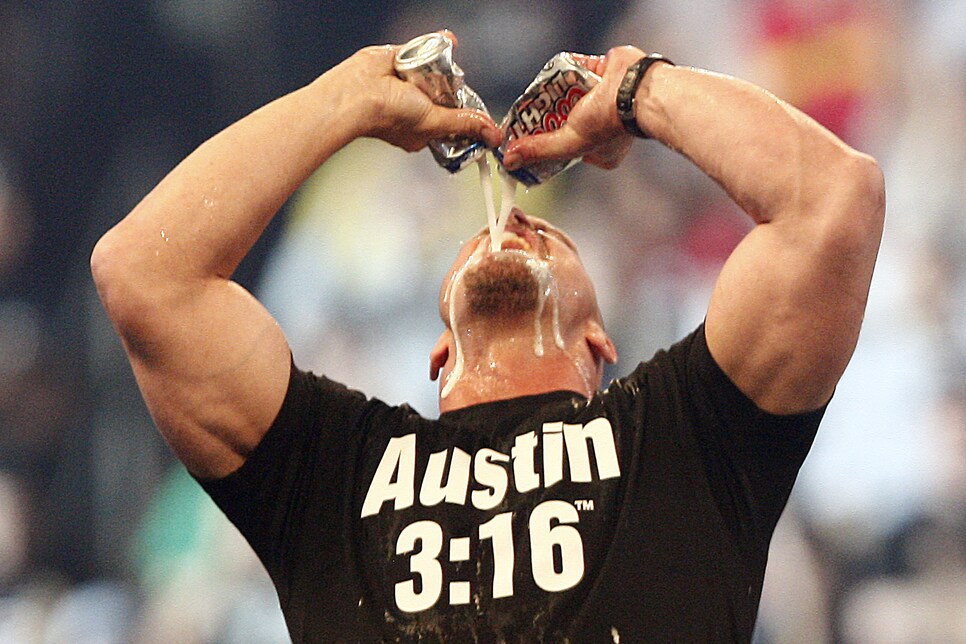 Remember 'The Last Dance,' ESPN's leviathan Michael Jordan docuseries that aired 100 years ago this spring, sometime between the Tiger King epoch and the Bubble Sports age? Well, we have good news for you, hardy quarantine survivor: According to reports, 'The Last Dance' producers already have their next docu subject lined up, and it is none other than Stone Cold Steve Austin three six freaking teen.
The news went public after a former WWE ring announcer Lilian Garcia appeared on The Chris Van Vliet Show this week, telling the story of how the project came together while the sports world was still in the throes of 'Last Dance'-mania earlier this year.
"WWE reached out to me first. They were like, 'The producer from The Last Dance is going to reach out to you. They want you involved in the documentary.'" Garcia told Vliet. "So, I end up getting reached out to by them, and it was funny because my husband and I were currently watching that documentary as this message was happening. So when [producer Jacob Rogal] reached out to me, I'm like, 'Jake, I'm literally watching your documentary right now. This is amazing.' Come to find out, they want to do a documentary for 'Stone Cold' Steve Austin, and it's coming out next year."
There's no word yet on whether or not Jason Hehir will direct, as he did 'The Last Dance', but the documentary is purported to focus on Austin's transformation from a shy Texas kid by the name of Steven James Anderson to the king of Attitude Era WWE and should give Rodman a run for his hedonism. Here's hoping by the time it drops next year, quarantine will finally be over, but if not, perhaps a Stone Cold stunner to the COVID-19 solar plexus is just what the doctor ordered.