Mondays
Texas cart barn catches fire, 80 golf carts destroyed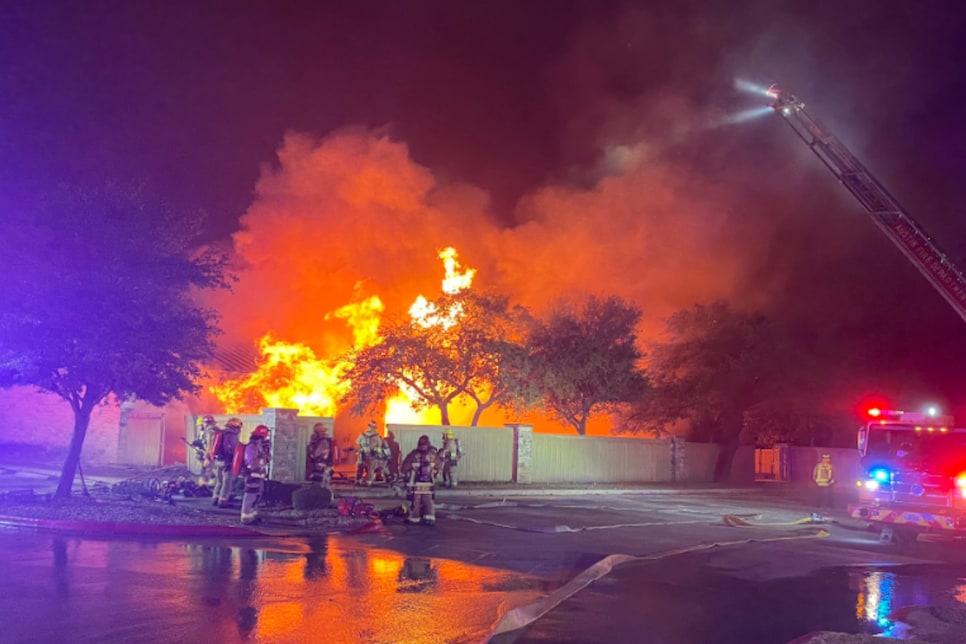 Photo from Austin Fire Department
A big fire broke out at the North Austin semi-private golf course, leading to a collapsed building and the destruction of 80 golf carts stored in the cart barn. The Austin Fire Department responded around 5:30 a.m. on Monday morning and by 7 a.m., the flames were under control.
The building in total was around 10,000 feet and the arson team is investigating what was behind the start of the fire. It took the Cedar Park and Round Rock Fire Departments to assist the AFD and secure the area.
According to CBS Austin, "Firefighters say their initial plan was to go inside and put out the fire while it was small, but once they got on scene they found the fire moving through the entire building itself and quickly transitioned to defensive mode and used exterior hose lines to put water on the fire from a safe position."
Fortunately, no one was injured or hurt by the initial fire or the attempt to suppress it.
Hopefully, the next Avery Ranch Golf Course news story is centered on a quiet day or maybe a hole-in-one. The Texas course definitely deserves it.