FIRE PIT COLLECTIVE/ASK ALAN
Thoughts on Tiger on the Senior Tour, Rory's new swing coach (?), an apology for Greg Norman and more
Editor's Note: This article first appeared in Fire Pit Collective, a Golf Digest content partner.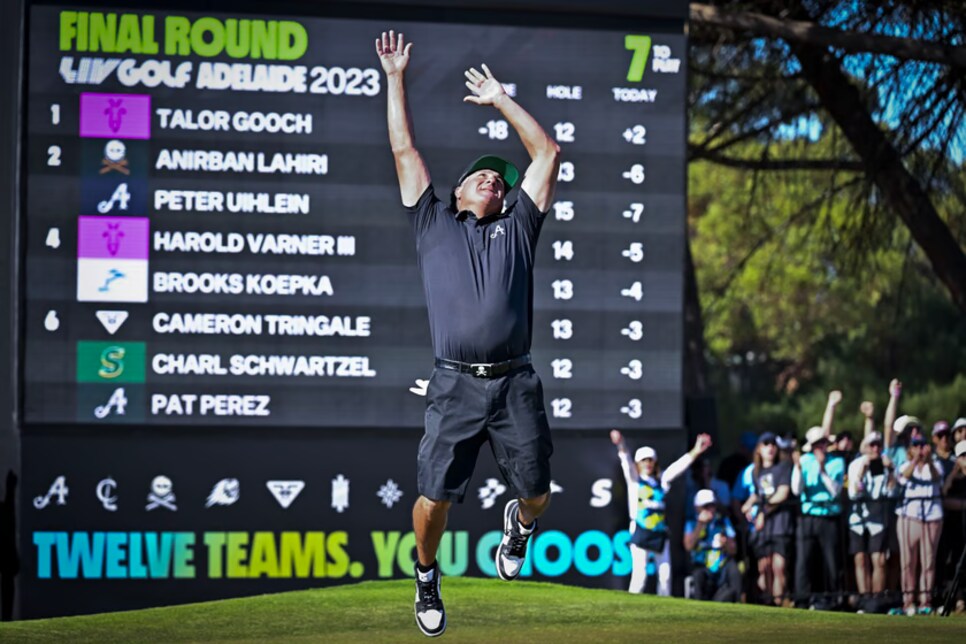 Should the Champions Tour change the age minimum to 47 so Tiger can start now? @rgen_hle
This is the best idea I've heard in ages. Who would say no? The Champions Tour is already struggling and the parent company, the PGA Tour, is clearly looking to cut costs: a few years ago it had three feeder tours (China, Latinoamérica and Canada) and, as of today, it's down to one. The tour has pushed all of its chips to the middle of the table to thwart LIV Golf, which means fewer resources (and diminished enthusiasm) to keep the Champions Tour going. Tiger playing out there in a golf cart would change everything. Of course, first he has to get healthy. But Jay Monahan will give Tiger a foot massage every morning if it will help get him to the Champions Tour sooner.
Can somebody get Rory a phone number for Butch Harmon? @tdshambaugh
McIlroy is clearly going through a little funk, but he doesn't need a new swing coach; he needs an exorcism. As always with Rory, the issues are mostly metaphysical. Fighting for the PGA Tour's honor last season clearly fired him up, but now it appears there is an emotional hangover. His annual letdown at the Masters was another kick in the teeth. Hopefully he can find a spark—the remaining major championships are about to come rat-a-tat, and then Europe will need McIlroy to carry a heavy load at the Ryder Cup.
Form is temporary but class is permanent, which may or may not account for PP's renaissance. Perez heard all of your jokes—not just you, Fake Poulter, but everyone—and he is even more fired-up than usual. Lock up the women, children and hair products.
What forces Jay Monahan's hand more: LIV looking viable commercially with events like Adelaide or LIV players finishing well in majors and forcing change in the qualification mechanisms? @MColorusso
Neither. The only things that will bring Monahan to the table to negotiate with LIV are: 1) a significant number of title sponsors abandoning the tour, putting the whole operation under intense financial pressure, 2) Rory, Rahm, JT, Scheffler, Morikawa and Tiger demanding the Commish broker a compromise. The latter seems unlikely as the top PGA Tour players are making more money than they ever dreamed of while enjoying the juice of the new elevated events (and not having to deal with the likes of Sergio Garcia, Patrick Reed, Bryson DeChambeau, Ian Poulter, Pat Perez and other pungent personalities who went to LIV). The other scenario is more likely as the tour continues to squeeze its sponsors harder and three-quarters of the events, the non-elevated ones, are now officially second-class. We'll see in the coming months how the 2024 schedule looks. The center has held during this topsy-turvy transitional season, but what the tour looks like next year and in '25 will tell the tale.
#AskAlan Has the move of the LPGA's first major completely taken away all the prestige that it once had? @TommyAPhillips
The loss of identity is the bigger issue. The Dinah Shore was synonymous with a time (early spring to kick off the season) and place (a lush course surrounded by harsh desert mountains). I didn't think Mission Hills was a thrilling test, but it had the perfect risk-reward 18th hole with a greenside pond that birthed one of golf's most iconic celebrations. The recreation of Poppy's Pond in Texas felt forced, and Carlton Woods looked bland on TV, but golf fans didn't seem to mind—the ratings were fantastic. So hopefully this is the start of a successful new era and the tournament can forge another identity.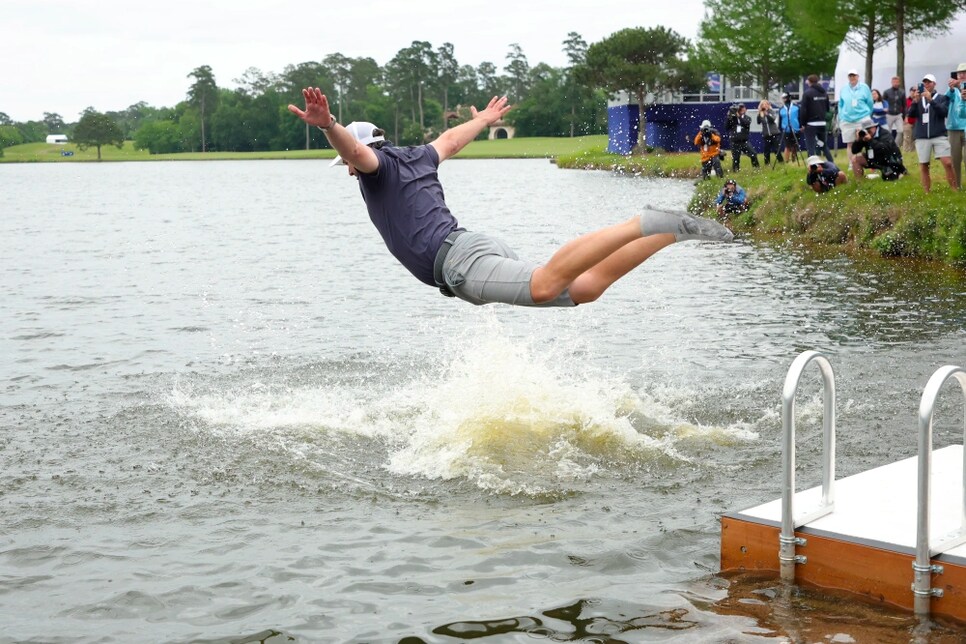 Eventually, but that's what caddies are for: I'd definitely send mine in first to see if any alligators were hiding in the muck.
Is Greg Norman owed an apology for identifying flaws with the PGA Tour and opening up a whole new market and possibilities for golf? Whether you personally like him or not, surely it's time for people to admit he's made some smart business moves that are benefitting golf globally. @_Azzarati_
Well, Norman did have the idea for a world tour way back in 1994, but he was pretty light on the details. The framework of what became LIV Golf was birthed in 2014 by a London financier/golf obsessive named Andy Gardiner. He had some very smart lieutenants who eventually switched teams and helped the Saudis fine-tune the LIV model. Everything was more or less in place when Norman was hired to serve as the frontman. He has little actual power—the head of the Public Investment Fund, His Excellency Yassir al-Rumayyan, calls all the shots. But Norman's energy and salesmanship have certainly helped launch LIV into the public's consciousness, and the players love having an equal who listens to and understands their concerns. He has been an important part of LIV but I don't think Norman will be getting too many personal apologies.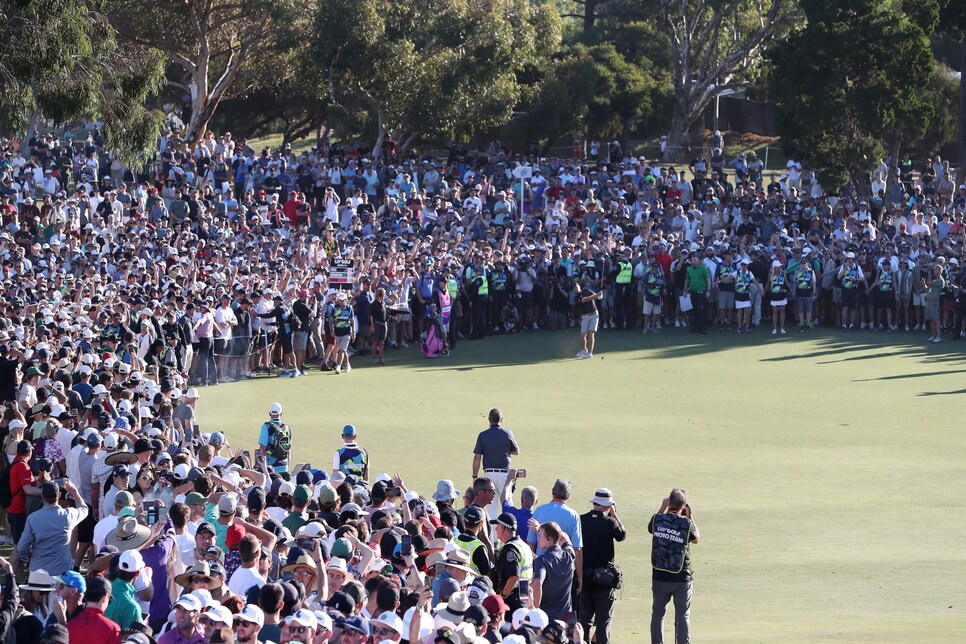 Did you get the sense Adelaide was a watershed moment for a lot of the players? It felt like they were able to perform much more freely without all the hate and that showed in the standard of play and excitement for everyone watching. @leeky8acow
No doubt the big crowds (above) and palpable excitement was a huge morale booster. There had been a lot of grumbling at the start of the year amongst the players over changes to the team compensation model and some of LIV's belt-tightening measures, and then the Orlando muny was embarrassingly bad. Adelaide washed away a lot of that, and good crowds are expected again this week in Singapore. It's increasingly clear that LIV will be a big draw in overseas markets starved for golf. The tournaments in U.S. cities that have been ignored by the PGA Tour, like Portland and Chicago, have been lively, too. LIV would be wise to avoid Florida and Arizona and other places where fans are accustomed to tour events. Adding tournaments in Japan, South Korea and South Africa is a no-brainer. If LIV evolves into a true world tour it's a more appealing product that becomes significantly different from the PGA Tour.
Because they're gluttons for punishment. And hopeless romantics. For the camaraderie, the trash talk, the money games, beers, cigars. The chance to walk in some of the most beautiful settings on earth. Because the sound of a ball rattling on the bottom of the cup is still thrilling even after a lifetime of making putts. For that elusive but life-affirming feeling of the middle of the clubface. Because golf is the the perfect mind-body test, requiring power, grace, concentration, confidence, coordination, focus, belief, strategy, daring and so much more. People play golf because it is the greatest game ever invented and nothing else is even close.