Your Account Has Been Compromised
Antonio Brown tweeting out his bank information while demanding a refund from Alex Guerrero is what football is all about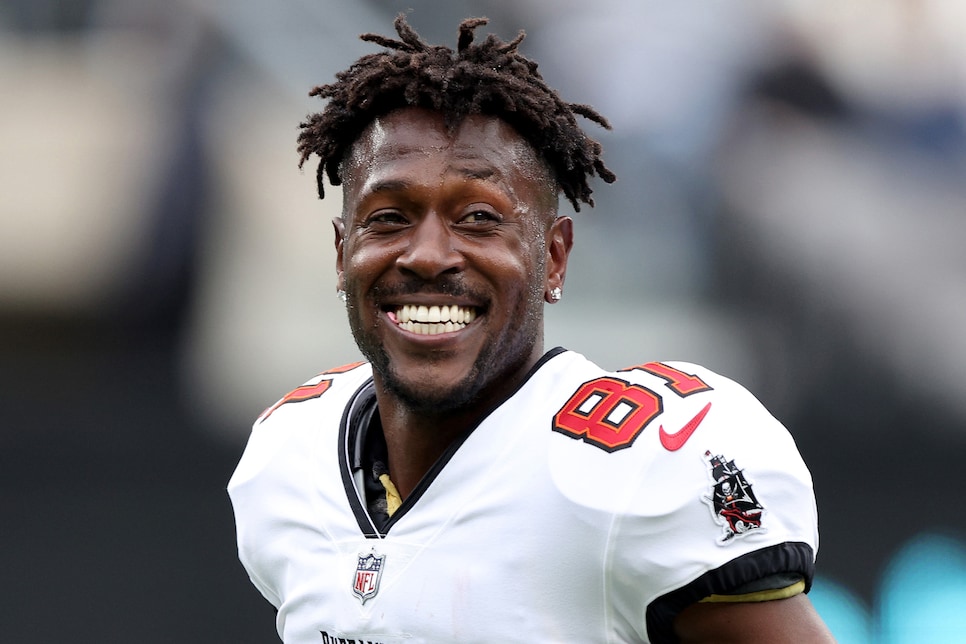 On Sunday, as Antonio Brown tore off his jersey midgame, whipping the Jets crowd into a shirtless frenzy as he stormed from the field and out of the Buccaneers organization forever, it was easy to think that that was it; the coup de grace, the highwater mark, the climax of Antonio Brown's multi-year descent into chaos. After all, how could it possibly get any crazier than a professional football player on a defending Super Bowl champion stripping half naked and quitting on his team while losing to the New York Jets? The human imagination has its limits and what Brown did on Sunday was already way out there at the borderlands.
But we should know by now to never underestimate AB. On Monday, Brown was seen filming Cameos and attending a Brooklyn Nets game as if nothing happened, remaining in New York while the Buccaneers moved on. Then grumblings about "the truth" began. On Wednesday, Brown and his attorney delivered a version of it, ripping Bucs coach Bruce Arians for forcing him to play on a badly injured ankle, shooting him up with a controversial painkiller, and then making a throat-slashing motion when Brown said he couldn't go anymore sometime in the third quarter (this is what prompted football's new most famous rage quit, according to Brown).
Wild? You betcha. The most ridiculous tire-screeching hairpin in this winding mountain road of a saga? Not even close. That came Thursday morning, when the football world woke up to find Brown had posted his own bank account number and routing information on Twitter in a self-leaked text conversation between himself and, allegedly, noted Tom Brady snake oil salesman Alex Guerrero. In the since-deleted tweet, which, again, INCLUDED AB'S BANKING INFORMATION, Brown accused Guerrero of breaking off their working relationship after charging Brown $100,000. Brown can be seen requesting a partial refund for services not rendered in the text exchange, and Guerrero (probably? maybe?) quickly obliges. If you had "Antonio Brown and Alex Guerrero embroiled in very messy (and very public) financial spat" on your NFL futures bingo board, congratulations. You are a smarter person than we are.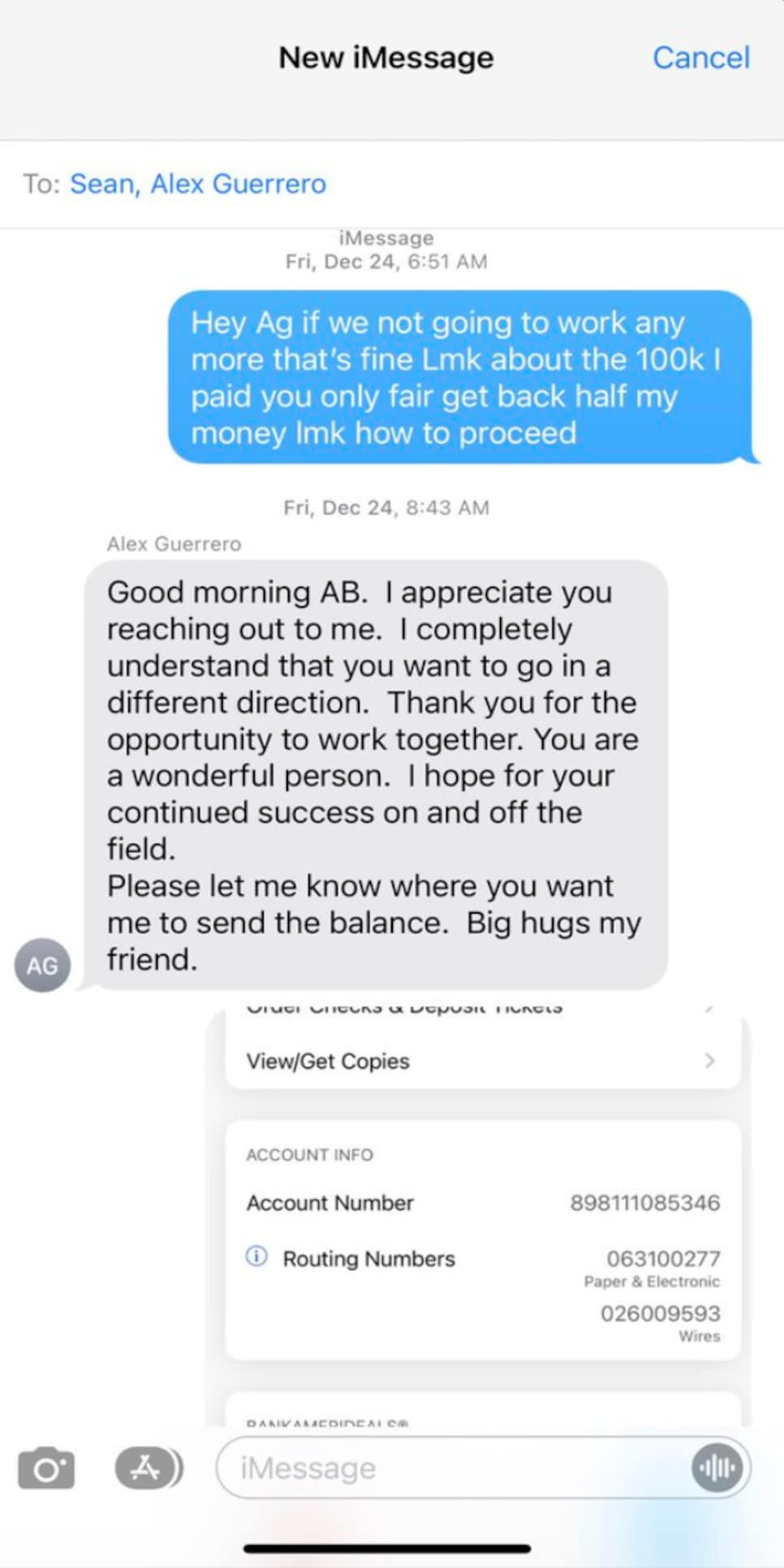 Click to view full photo.
Yet in hindsight, this all feels inevitable. Obvious even. Of course this is where we were headed. The superstar receiver who has blurred the lines between diva and mentally ill more than even T.O. and Ochocinco. The magical mumbo jumbo guru previously fined $65,000 and barred from ever referring to himself as a doctor by the FTC for promoting a bogus cancer cure pill that saw $16-million worth of sales in 18 months. Tom Brady, friend / apologist / emotionally manipulated benefactor of both, smack dab in the middle. This was always how it had to end, with Brown and Guerrero duking it out for the right to be called Tom Brady's croniest cronie ... possibly with Jake Paul on the undercard.