Coup Couture
Anthony Davis ready to overthrow some Central American governments after purchase of $32-million dictator-chic mansion
Anthony Davis has had a bit of lost season. Hampered by injury, he played just 36 games as the defending champion Lakers slipped down to the 7th seed in the Western Conference. In recent weeks, Davis' frustration has manifested in a few ways—most notably executing "Steph Curry" in this chilling Grand Theft Auto clip—but after seeing the Lakers big man's new $32-million-dollar Bel-Air Mansion, we finally understand what's been weighing on him.
No, not the property taxes nor the cleaning bills (that's a lot of house to maintain). Davis recently signed a massive $190 million extension. He's good on that front. Instead, if Davis' new estate is any indication, he has an array of coups, annexations, and outright unrest to cultivate throughout Central America, all while trying to prepare for a play-in game against the presumptive MVP who he just capped in cold blood in a video game last week. That's a lot to take on.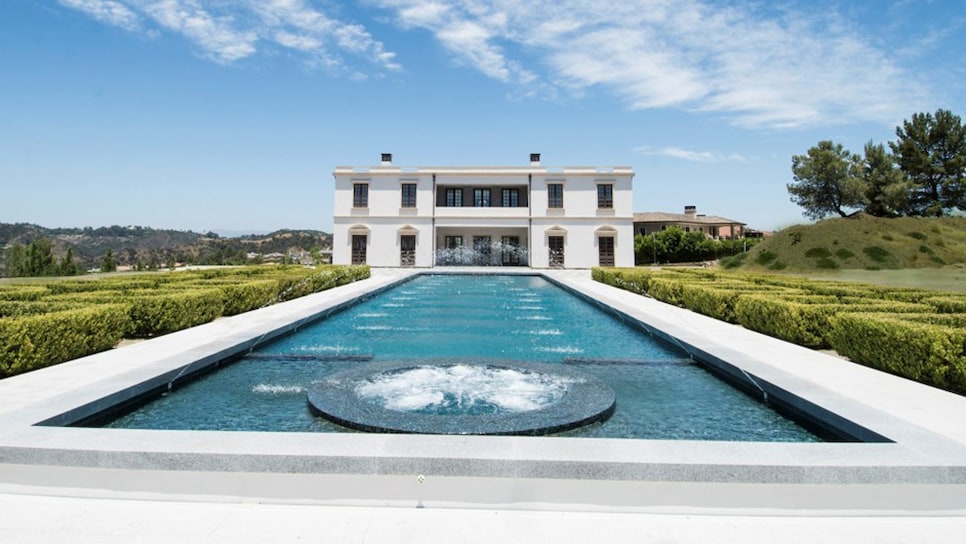 This is all in jest, of course. We know Anthony Davis is not a megalomaniac general hellbent on seizing socio-economic control of the Panama Canal for his own gain. He's just now living in a house that looks like he is. In addition to the 'Narcos' vibes, the Bel-Air estate also boasts a pool fit for the Taj Mahal, a private tennis court, eight bedrooms, and 9.5 baths, all strewn about the 3.5-acre property in the guarded, gated Bel-Air Crest neighborhood.
We guess it's true what they say: All dictators have to start somewhere.