Tour Life
Andrew 'Beef' Johnston found the perfect way to pass the time while recovering from injury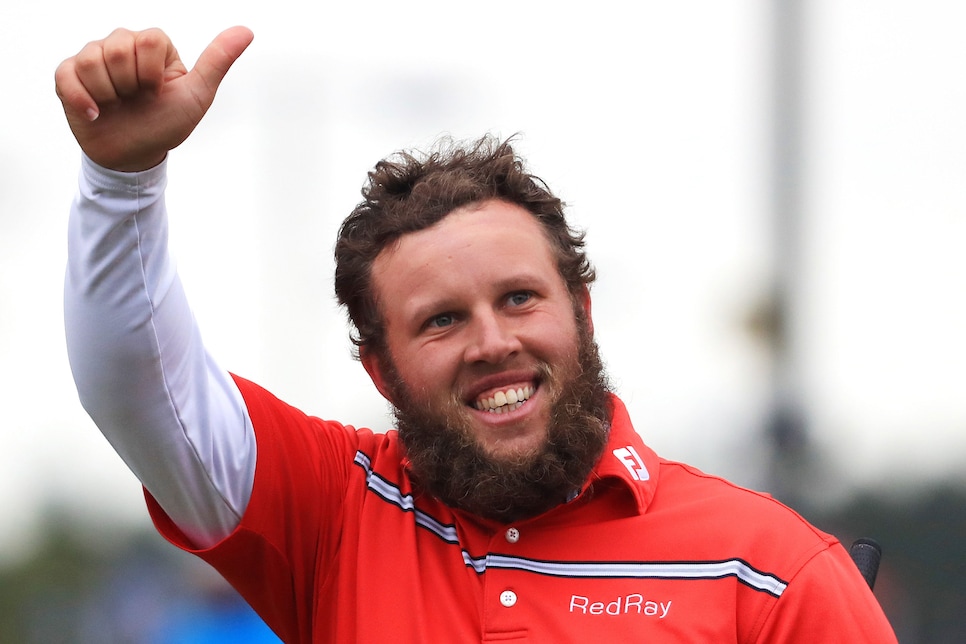 Truth be told, we've missed seeing Andrew 'Beef' Johnston on a golf course. The affable British tour pro who has been open about his struggles with mental health has also been battling a lingering thumb injury that has kept him out of action for nearly a year. But that hasn't kept him out of the kitchen.
Turns out, Beef found the perfect way to pass the time while he recovered. He's been living in—to steal a phrase from our fellow Discovery employee, Guy Fieri—FLAVORTOWN.
On Wednesday, the DP World Tour winner announced that he's hosting a new web show, and it's got a great name: "BBQ Better with Beef." The man who used to be sponsored by Arby's may have found his true calling. Here's the sizzle reel, emphasis on sizzle.
Damn, that looks good. The show, too, but mostly that BBQ.
As Beef explains he spent the summer traveling the UK "finding out how to BBQ better from the pros" for episodes that will air on his YouTube channel. So this will be a learning experience for all the grillers out there. Plus, with Beef involved, it's bound to be entertaining. His reactions to tasting smoked meats are priceless.
Anyway, be on the lookout for this fun project from Beef. And hopefully, we'll see him out on the course again soon as well.