Course Rankings
America's 100 Greatest Courses You Can Play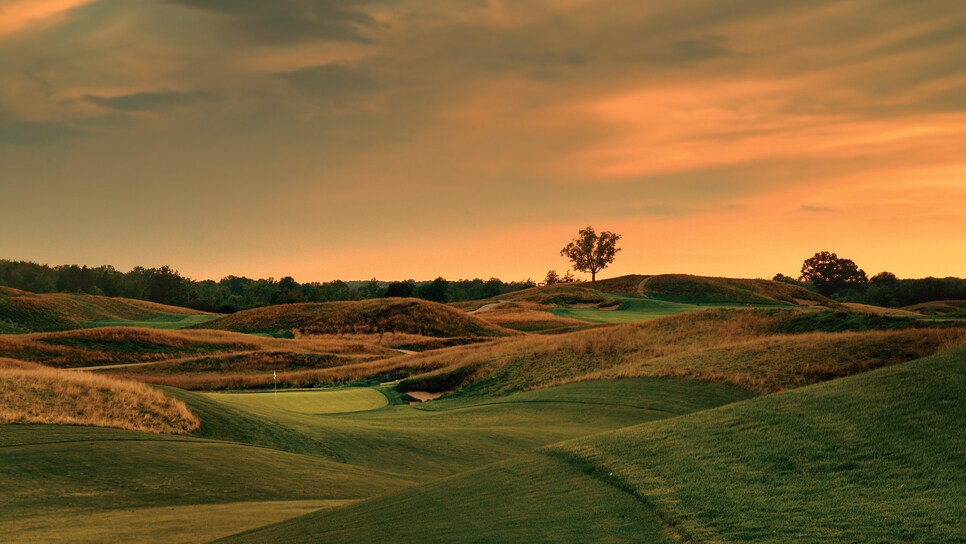 America's 100 Greatest Public Golf Courses might be the most important list Golf Digest publishes. These aren't look-but-don't-touch courses. They welcome the public with open fairways and sometimes tricky hole locations.
Our panel of nearly 1,000 low-handicap male and female golfers have played these courses and scrutinized their architecture in seven categories: Shot Values, Design Variety, Memorability, Aesthetics, Resistance to Scoring, Conditioning and the intangible character we call Ambience. When their scores are averaged and totaled, the results identify the country's top public-access layouts and are a virtual travel guide for golfers.
Top public golf destination in America? It has to be Oregon, where four courses at famed Bandon Dunes Resort are ranked among the top 14 in the nation, led by Tom Doak's glorious Pacific Dunes; David McLay Kidd's original Bandon Dunes; Old Macdonald, a collaboration of Doak and Jim Urbina; and Bandon Trails by Bill Coore and Ben Crenshaw. But there's more. The Jack Nicklaus Course at Pronghorn in Bend ranks 36th, and just down the road is Tetherow, another Kidd design with amped-up challenges. Also among the Top 100 are two of the late Bob Cupp's most sublime creations, Crosswater in Sunriver and the Ghost Creek Course at Pumpkin Ridge near Portland.
Toss in No. 24 Chambers Bay near Tacoma, site of the 2015 U.S. Open, and Kidd's three-year-old Gamble Sands in north-central Washington, a radically different design from Bandon and Tetherow, and the argument is persuasive that the Pacific Northwest rules in public golf.
The state of Wisconsin might disagree. It has nine courses among America's 100 Greatest Public, led by the No. 4 Straits Course at Whistling Straits, a past PGA Championship and future Ryder Cup venue, its sister Irish Course and their cousins, the River and Meadow Valleys Courses at nearby Blackwolf Run. All are delightful, and the sometimes diabolical Pete Dye designs are owned and operated by the king of creature comforts, Herb Kohler. What's more, just across the highway from Blackwolf Run is The Bull at Pinehurst Farms, a Nicklaus layout ranked No. 85.
Wisconsin is also home to No. 9 Erin Hills, site of this year's U.S. Open. Two of its three designers, Mike Hurdzan and Dana Fry, were also responsible, with Tom Lehman, for Troy Burne Golf Club in Hudson on the west edge of the state, new to the list at No. 69. Another newcomer is No. 34 SentryWorld in Stevens Point, a 35-year-old Robert Trent Jones Jr. design recently updated.
And don't forget the Links at Lawsonia, a marvelous layout by Bill Langford and Theodore Moreau.
Our list reveals all sorts of must-play destinations: California's Monterey Peninsula, offering No. 1 Pebble Beach, Spyglass Hill, Spanish Bay and revamped Poppy Hills. Or central Michigan, where Arcadia Bluffs, Bay Harbor, Tullymore, The Bear at Grand Traverse and Forest Dunes are all within a few hours' drive of one another. Or Pinehurst, N.C., with six ranked courses in the area, headed by Pinehurst No. 2, yet another U.S. Open host.