The Loop
Alvin Kamara's bonkers six-touchdown game won Drew Brees' son his fantasy football championship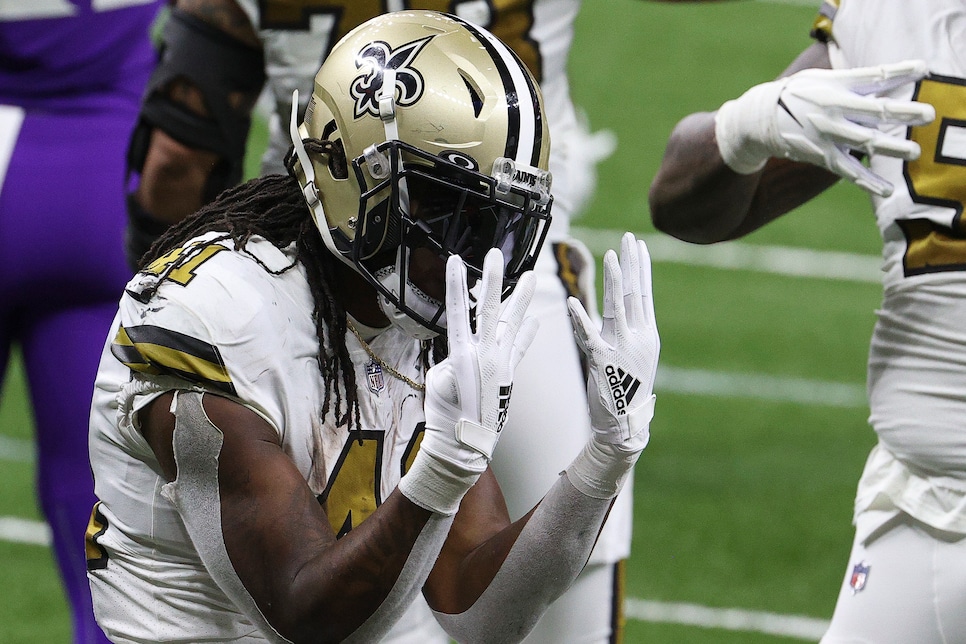 I don't really want to talk about fantasy football right now. I lost my championship game this weekend, and it wasn't particularly close. I was forced to start Frank Gore and Lynn Bowden Jr. at running back and Kyler Murray did very un-Kyler Murray things. I know you don't care about any of this, but this is MY soapbox dammit, and I'll do what I want with it. More importantly, however, it offers a serviceable segue into one of the funnier subplots of the NFL weekend:
Despite this still-open wound, I can't possibly deny Drew Brees telling reporters on Monday morning that Alvin Kamara's record-breaking six-touchdown performance on Friday single-handedly gifted Brees' son Baylen his 2020 fantasy championship. Must be nice.
So now we know why Drew kept sending no. 41 back to the Christmas punchbowl. It wasn't so the Saints could clinch the NFC South. It wasn't so Kamara could break Jim Brown's record for the most rushing touchdowns in a single game. It wasn't even because 'tis the season of giving and all that crap. It was because of fantasy football.
What kind of teammate does that makes Drew? Honestly, we don't know, but it sure puts him in the running for father of the year.