The Loop
Drew Brees keeps his backups sharp by playing something called "Quarterback Golf"
New Orleans Saints quarterback Drew Brees has never held back his love of golf. The nine-time Pro Bowler even competed in Golf Digest's U.S. Open Challenge at Pebble Beach in 2010.
Apparently, that love of the sport has carried over into a different kind of challenge with his teammates.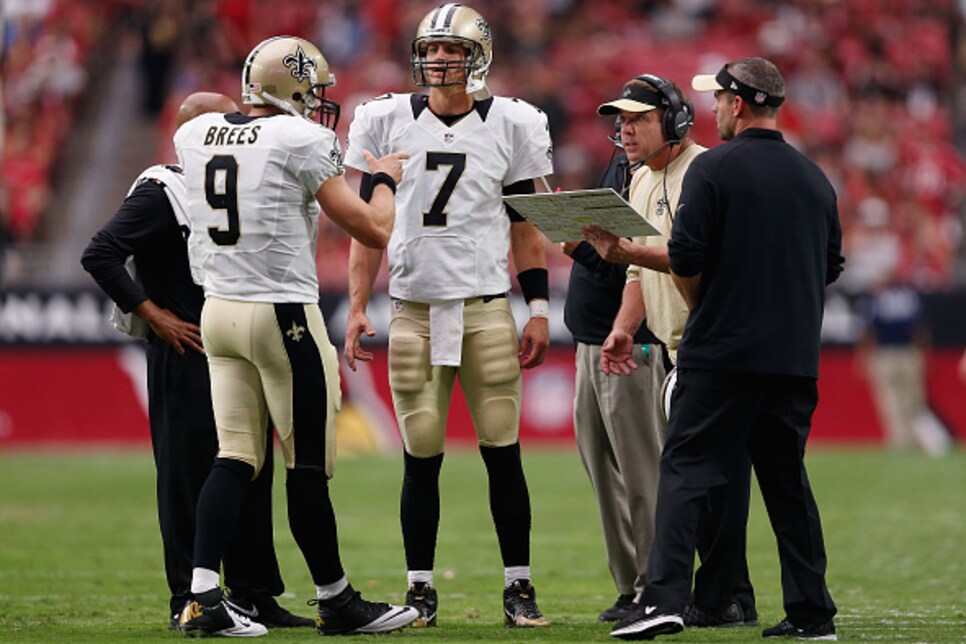 An article in The Wall Street Journal article details the relationship between Brees and his backups -- a group that was rushed into action this past week with a shoulder injury sidelining the team's star signal caller -- and describes the intense, but friendly competitions they engage in on and off the football field. From throwing competitions to pool to bowling, Brees is constantly challenging his understudies and keeping score.
According to the story, one of the games is called "Quaterback Golf." As you can imagine, this activity is a passing contest using golf scoring/rules:
One notably heated contest? Quarterback golf, in which players set a target hundreds of yards away and throw the ball towards it in increments, as you would a golf shot. The courses are so long and fiendishly constructed that the quarterbacks must consider genuine golf strategies -- "laying up, throw it over here, dog leg left," said [former Saints QB Ryan] Griffin.
Sounds fun -- but only if you have an NFL-caliber throwing arm.