A squarrel
"Aggressive" squirrels forcing Florida country club to consider relocation options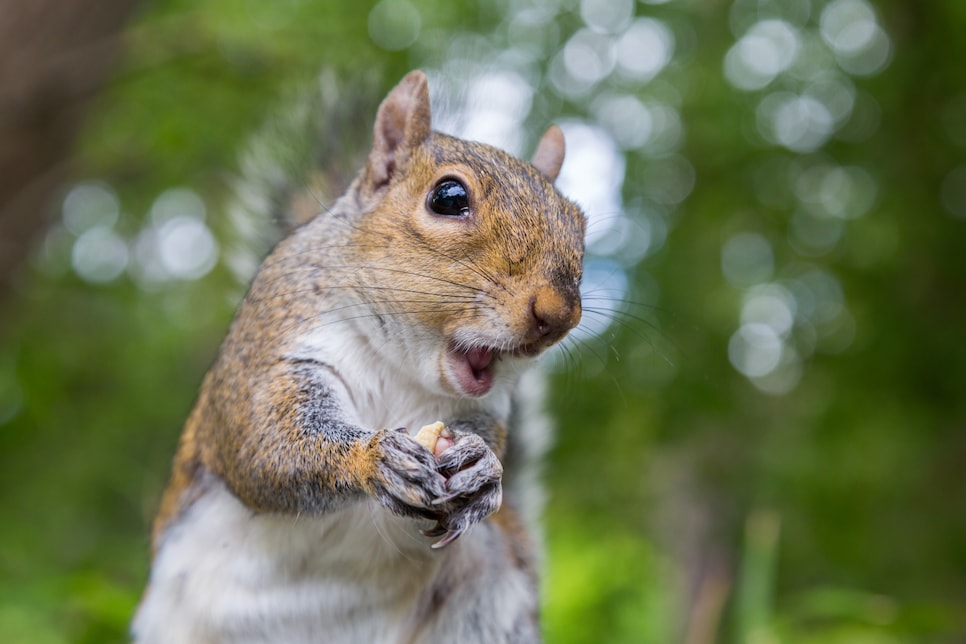 Wyndemere Country Club is at "peak playability" right now … unless you count the squirrels.
The 27-hole, Naples, Florida golf complex is going through quite an ordeal when it comes to the regional wildlife. Squirrels in the area are being nuisances in all sorts of ways, and it's beginning to force the hand of the Wyndemere higher-ups.
"We are looking into the issue to determine the best outcome for both the squirrels and our members' safety after receiving numerous reports of aggressive behavior by the animals around several golf tee boxes," said Wyndemere CEO Ryan Cozzetto. "At this point, there are no traps on our property, and we are in the process of determining next steps of which we will update you on soon."
What makes this all even more complicated is that the club is part of the Audubon Cooperative Sanctuary Program which protects the environment, including wildlife.
When the idea of relocating the squirrels arose, many locals and nature lovers in the area immediately expressed their disapproval. Experts have also stated that relocating can ultimately be destructive for the animals that have to fight for space and coexist with new animals.
"Relocating our native gray squirrels is absolutely absurd," said Naples resident Brittany Hubbard. "To say they are aggressive is a complete excuse. You have to say that to justify your ridiculous behavior."
Wyndemere Country Club has yet to announce its plans yet for the squirrels, but the squirrely behavior appears to have already begun.