Foodie
Adam Scott is apparently still traumatized by Bubba Watson's 2015 Masters Champions Dinner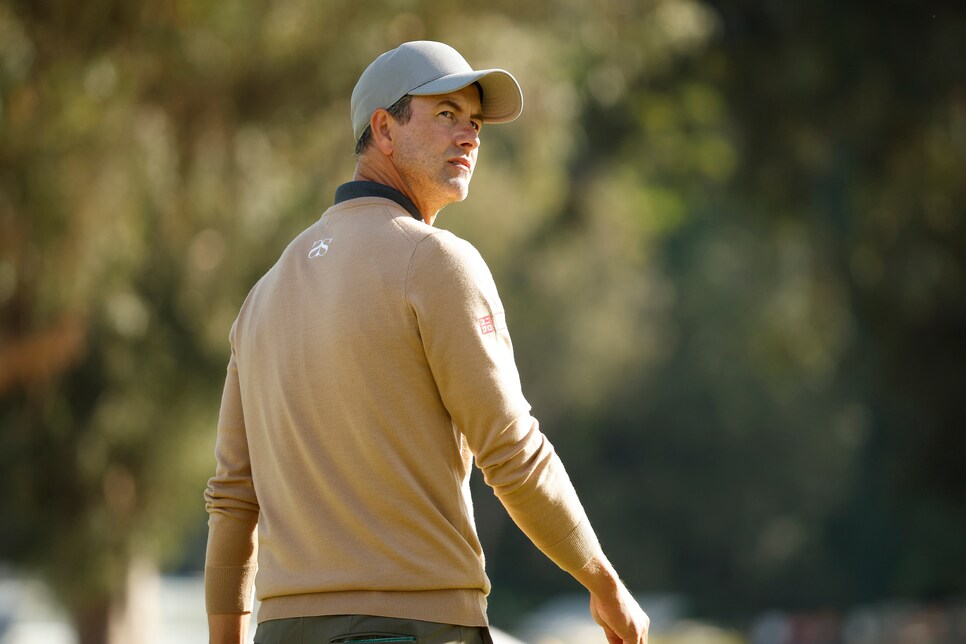 There are shots you see coming and those that totally blindside you. In the former scenario, you probably earned it in some way. You might not know how or when karma is coming for you, but you know that one day she will. In the latter, however, you're just minding your own business and boom, somebody is flying off the top rope at you with their elbow cocked. That's what Bubba Watson experienced on Monday, when rumored Saudi Golf League professional Adam Scott was asked about his favorite Masters Champions Dinner and instead delivered this killshot.
Yowzer, talk about a body blow. If you're wondering what Scott turned his nose up at, Watson served the same meal at both of his Masters Champions Dinners in 2013 and 2015, the latter occasion which Scott would attended as the 2013 champion. The menu included a traditional Caesar salad, an entree course of grilled chicken with all the fixins (green beans, corn, mashed potatoes, and mac & cheese), and confetti cake with vanilla ice cream for dessert. When we asked Watson about his inaugural Champions Dinner menu back in 2012, he replied, "It took me about 30 seconds to come up with the menu … I went with what I wanted. I don't give a damn about other people."
Scott's approach couldn't have been more different in 2014 when he rolled out a wagyu-starring spread replete with Penfolds wine pairings from his native Australia. Hope you fellas saved room for pavlova!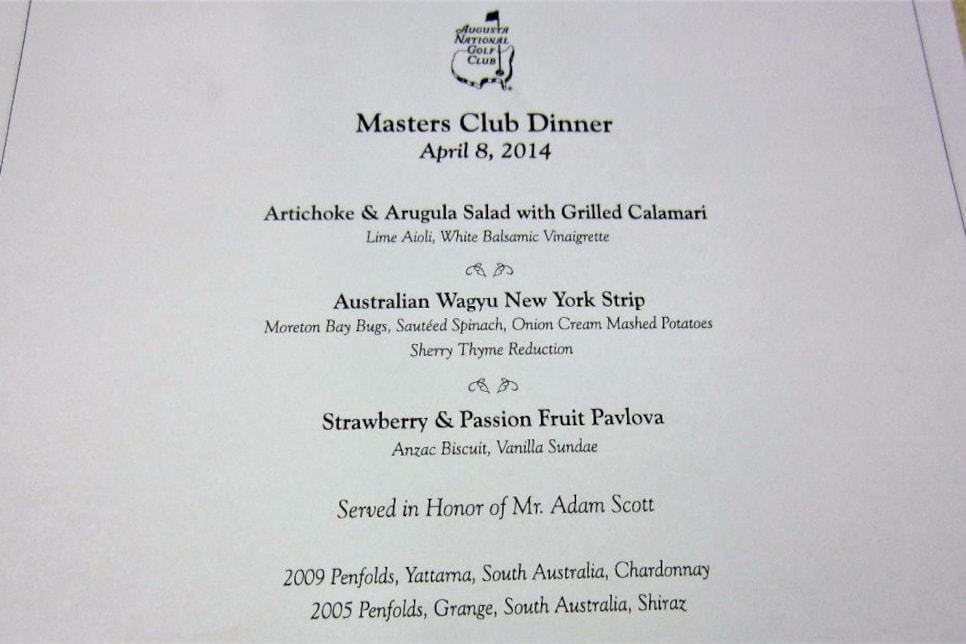 Needless to say, the two have very different diets. Thanks to Scott's comments, however, we could see the Masters Champions Dinner's first-ever food fight in 2022. Say what you want about his palate, but our money is on Bubba.