The Loop
Why Bubba Watson won't be serving Waffle House food at this year's Masters champions dinner
Apparently, Augusta National's long list of strict rules extend to Masters winners and food. No wonder Adam Scott didn't serve an Outback Bloomin' Onion last year.
Watson's answer makes it seem like he at least posed the question. Of course, it wouldn't be the first time a Masters champ hosted a dinner of casual food. In 1998, Tiger Woods chose cheeseburgers, fries and milkshakes.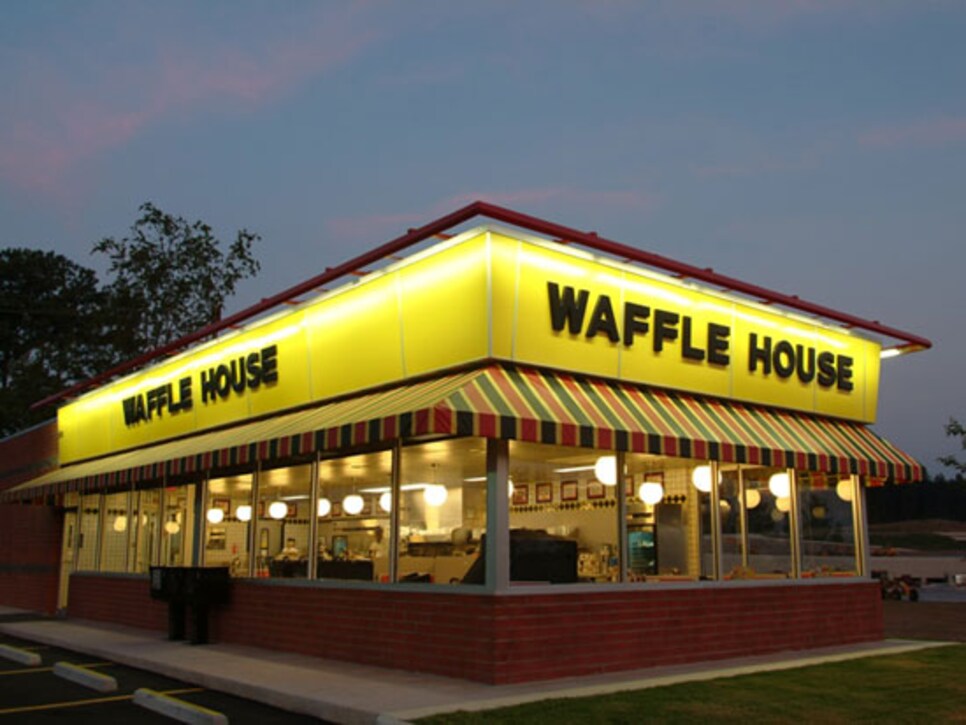 "It's the one chance that I can just hold everything from everybody, so I'm doing it," Watson said. "And I might never get that chance again."