The Loop
Bubba's Masters outfit and Champions Dinner menu
Bubba Watson has no problem telling us what he'll wear at the Masters. What he'll be serving at the Champions Dinner on Tuesday night, however, remains a mystery.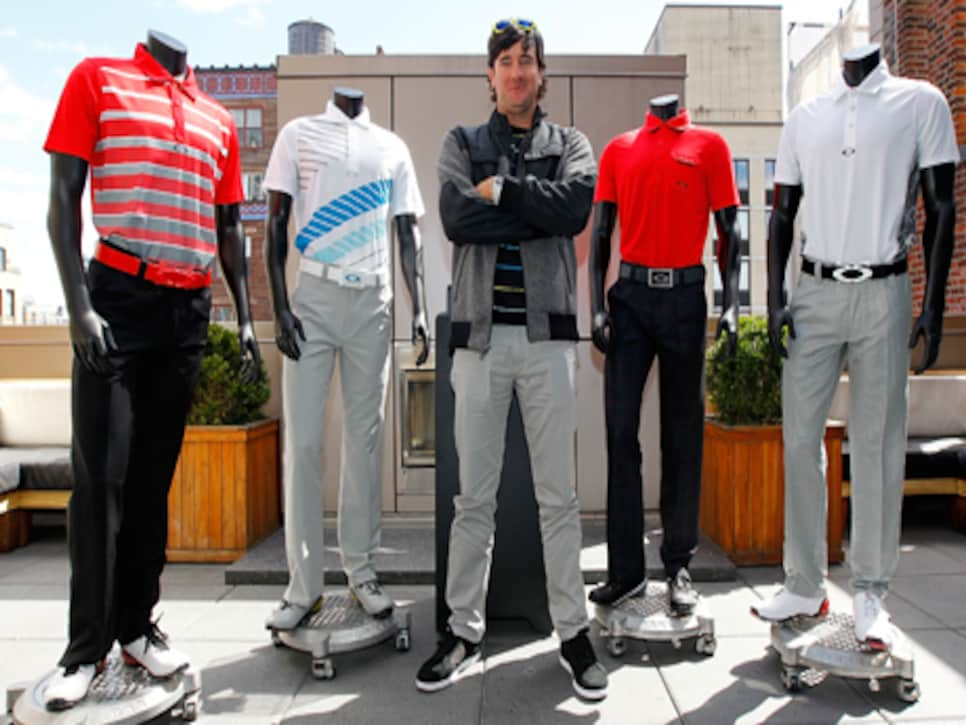 Watson poses with the four outfits he'll wear at the Masters.
"If you don't feel good on the golf course it's gonna be hard to play good," says Watson, who recently started wearing Oakley apparel. "I swing it probably the fastest on tour, about 126 miles per hour with my driver, so my clothes have got to be able to move and breathe the way I want them to."
Watson received a slew of Oakley outfits at the end of 2012, then tried them all on to choose his four favorite options for the Masters.
"When I put on that iconic 'O' brand it makes me more popular," says Watson. "I'm in a sport that's considered boring, but this makes me look like a cool athlete. It makes me energetic. It makes me feel excited."
While Watson didn't have any say over the design of Oakley's current offerings, he's been working with the company on their next line and told us to look out for some "exciting twists."
A level-headed Watson says that "no matter what happens, if I win the Masters again or if I miss the cut, I'm still going to enjoy it." One of the more memorable nights of the week is the annual Champions Dinner, where everyone who's won a Green Jacket gathers over a meal chosen by the current Masters Champion.
What will Watson serve? "There's gonna be food," he said, tight-lipped. He admitted that it took him "about 30 seconds" to come up with the menu. "I went with what I wanted. I couldn't care less about the other people."