The Loop
Tiger Woods was remarkably calm about his Dodgers winning their first World Series in over three decades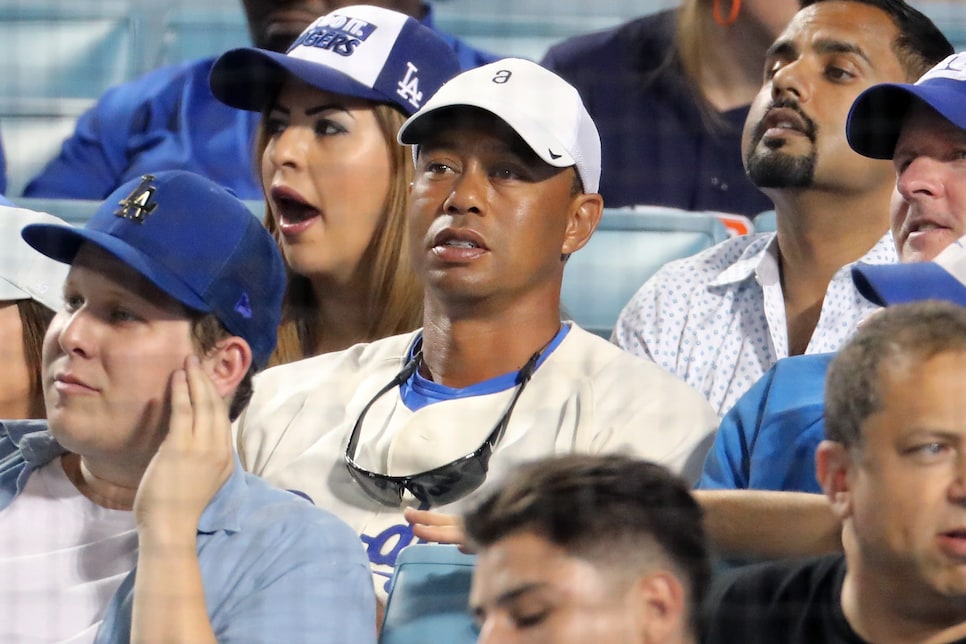 Tiger at Game 2 of the 2017 World Series.
Jerritt Clark
Unlike some celebrities (*Cough* LeBron James *Cough*), Tiger Woods is an actual long-suffering Los Angeles Dodgers fan. The 15-time major champ grew up in Orange County, about 30 miles from Dodger Stadium, and his fanhood has been on full display lately.
At last week's Zozo Championship, Woods wore a Dodgers face mask to his press conference. A couple months before that at the PGA Championship, he was overheard telling Rory McIlroy he could never use a black-and-orange golf bag because those are the colors of the rival San Francisco Giants—a team, by the way, Tiger has had to watch win three World Series in the past decade. Ouch.
Unfortunately, Woods wasn't able to attend this World Series like he did in 2017 (and in 1988 as a kid), but after more than three decades of waiting for his hometeam to win another title, the 44-year-old was obviously thrilled. Even if he remained remarkably calm in the immediate aftermath of L.A.'s Game 6 victory over the Tampa Bay Rays on Tuesday night. Here was his reaction:
Hey, if anyone would know, it's the man with 15 majors and 82 PGA Tour titles.
And cut him some slack for not showing a bit more enthusiasm like he's been known to during his own victories. He doesn't live in California anymore and it was nearly midnight in Florida when the game finally ended. As a fellow East Coast dad, I can sympathize. That's way past our bedtime.