The Loop
Tiger Woods was just part of the biggest group of celebrities to ever attend a World Series game
Tiger Woods returned to a professional sport on Wednesday. It just wasn't golf, and he looked on from the stands.
Woods was in attendance for Game 2 of the World Series, playing the role of loyal fan as he watch his Los Angeles Dodgers take on the Houston Astros: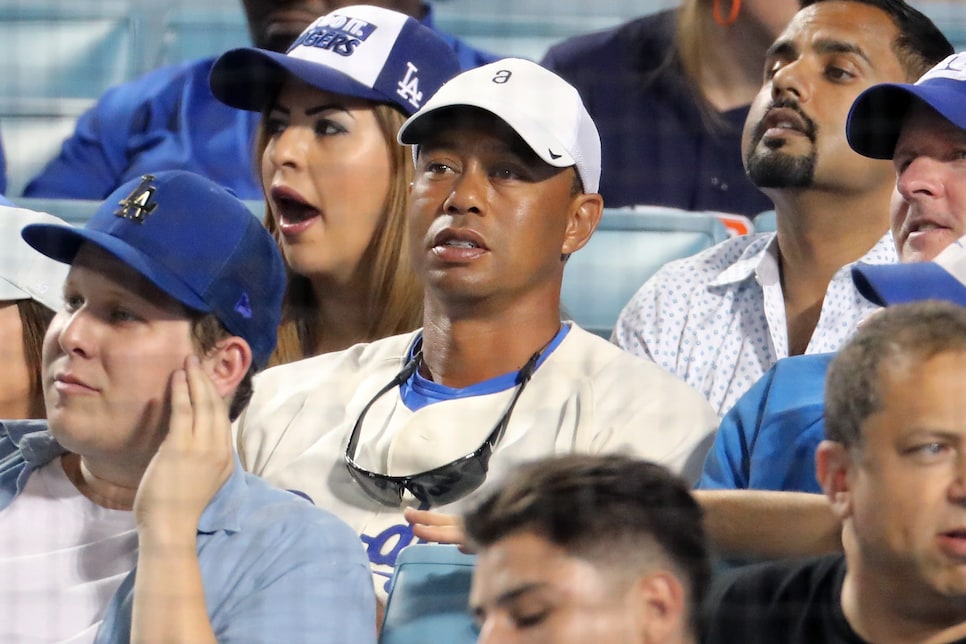 That appears to be Woods' caddie, Joe LaCava, sitting to his left. We have no clue who the woman sitting behind him and yawning was, but we're guessing she didn't make it all 11 innings of Houston's 7-6 win to tie the series.
Here's another look at Woods, who showed up with girlfriend Erica Herman and sported a sweet throwback Jackie Robinson jersey: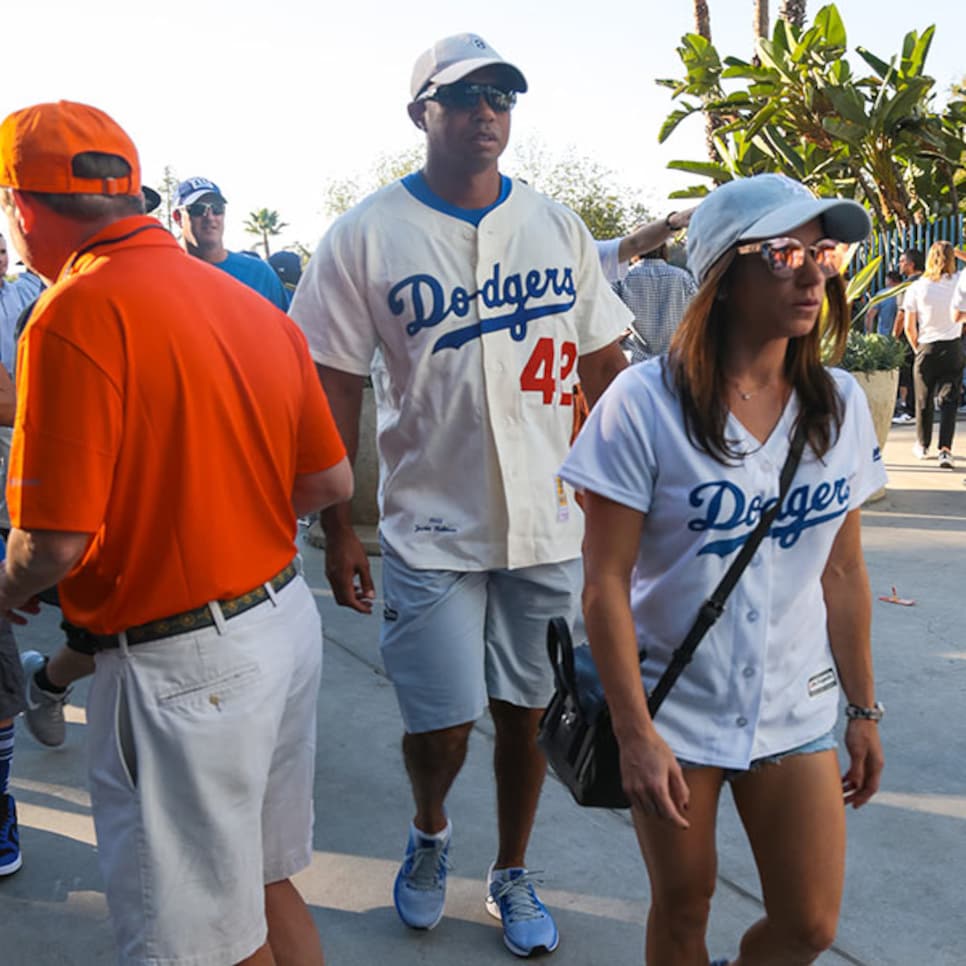 But Woods wasn't the only big name taking in the game at Dodger Stadium. Check out ESPN's list of famous fans for what has to be the biggest gathering of celebrities to ever attend a World Series game:
Justin Timberlake
Jessica Biel
Brad Paisley
Mila Kunis
Ashton Kutcher
Chrissy Teigen
John Legend
George Lopez
Mark Wahlberg
Jason Bateman
Aaron Rodgers
Tiger Woods
Oscar de la Hoya
Kareem Abdul-Jabbar
Justin Hartley
Giancarlo Stanton
Marian Gaborik
Jeff Carter
Kyle Clifford
Fred Couples
Danny Trejo
Robert Patrick
Michael Pena
Nikki Sixx of Motely Crue
John Fogerty
Gerrit Cole
Nick Swisher
Peyton Manning
That's a lot of star power. Of course, it helps that the game basically took place in Hollywood. And that the Dodgers haven't been to the World Series in nearly three decades.
The craziest part of that list? It didn't even include two-time major champ John Daly!
We see you, JD! Oh, and Toby Keith. He's not on that long list either making us wonder just how many more celebs were in attendance.
But back to Tiger Woods. For a man trying to return from a fourth back surgery, it's a good sign that he was able to take a cross-country flight to watch his team. And if he was physically able to sit in a stadium seat for all 11 innings and still feels good on Thursday, even better. Although, after the Dodgers lost for the first time in 99 tries when they've led after 8 innings he probably didn't wake up feeling too good regardless.