News
Masters 2020: This isn't the weather forecast you want to see for Augusta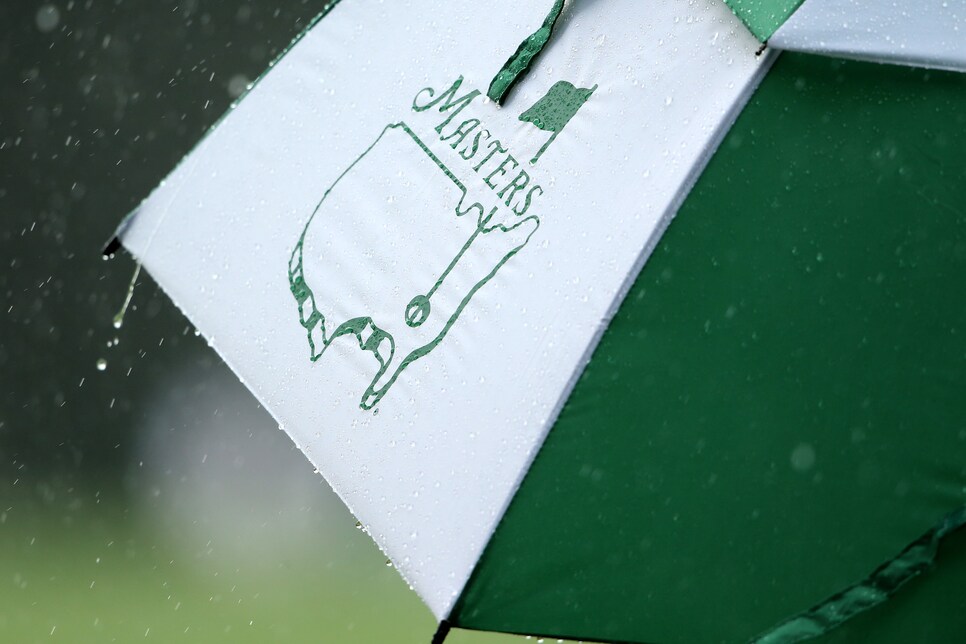 You've heard innumerable times how different this year's Masters will be in innumerable ways, from the lack of fans to how Augusta National will play in the fall compared to spring.
There is one way, however, that this year's tournament will likely be similar to last year's: The impact inclement weather will have on the event.
According to the National Weather Service, the forecast for Augusta calls for showers, especially on Wednesday and again during Thursday's opening round, with some thunderstorms possibly producing heavy rain at times.
On Wednesday, temperatures will soar near 80 degrees—about 15 degrees higher than normal for this time of year—with a 70 percent chance of rain. Rainfall amounts during the day could be between a quarter and half of an inch with the same being true Wednesday night.
On Thursday, the forecast is calling for partly sunny skies and again a high near 80 but also with a 70-percent chance of rain and possibly heavy rain on Thursday night.
In 2019, an outbreak of bad weather across the Southeast that was headed toward Georgia prompted officials to do something they had never done and move the start time for the final round up to early morning hours in order to beat the storms and avoid a Monday finish.
That decision paid off. As Tiger Woods was putting on the green jacket for the fifth time inside Butler Cabin, heavy rain and lightning fast approached with storm and tornado warnings just north of Augusta.
From Friday on, the National Weather Service predicts a "chance of showers" each day between 30 and 40 percent. For the final round, skies are expected to be partly sunny, with a high near 75. Or, put another way, just like a lot of other Masters.