Say what?
Masters 2022: Daniel Berger made a reasonable request that is unreasonable at Augusta National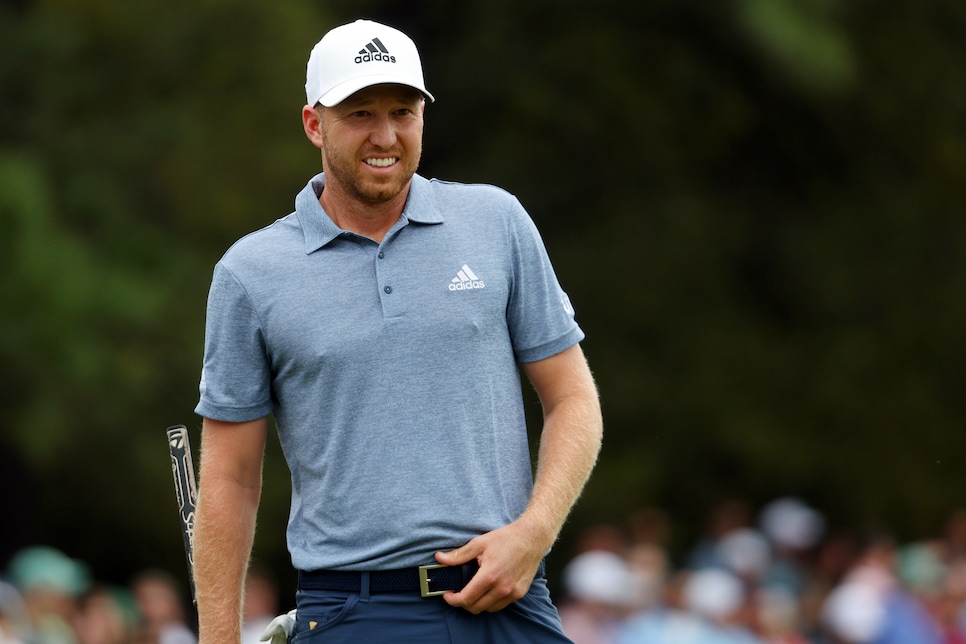 AUGUSTA, Ga. — It was not an unreasonable question, given the thunderstorms that blew through Augusta National Golf Club earlier this week. They dumped more than two inches of rain ahead of the 86th Masters, and outside the ropes it was a muddy mess in some places. Even inside the ropes for that matter—Tiger Woods, after all, got a fortuitous drop from standing water after a wayward drive on the 18th hole and saved par.
The region was so wet that the Augusta Chronicle reported several recreational areas near the Savannah River were temporarily closed due to high water levels.
Understand, players fear mud balls as much as bad pro-am partners.
So Daniel Berger, who teed off at mid-morning on Thursday, figured he'd do the prudent thing and ask an official if the field was playing preferred lies. Apparently, the person reacted as if the World No. 21 asked if he could run naked down the first fairway.
"He was kind of shocked that I even asked the question," Berger recounted after shooting a solid one-under-par 71 to be tied for 10th after the first round. "It was a lot of water, so it was worth the question."
It was, but as is the case at all the majors, the various hosting bodies are loathe to put a ball in a player's hands, lest the integrity of the competition be tarnished. At Augusta, it's been a decade since mud balls were last the chatter of the tournament. Heavy rains in 2012 early in the week caused players to question the inability to lift, clean and place rules. Even Woods, who has said he considered preferred lies to be cheating, wrote on his website that week, "Today I played nine [practice] holes … had seven drives and had seven mud balls."
After the first round, Nick Watney called the conditions at the time "borderline."
Billy Payne, the chairman of Augusta National at the time, laid out how painful it would be to make a decision to let the players touch the ball. "We surely would not want to have to do that," he said. "That would be a decision very difficult to make. However, we are also bright enough to know that weather conditions can have an impact on that, and possibly cause us to change our minds on that issue."
It didn't happen that year, and the best scores were reasonable—Bubba Watson tied Louis Oosthuizen at 10-under 278 before winning a playoff.
There will certainly be no lift, clean and place this year, with the course expected to continue to dry out amid a good weather forecast for the rest of the tournament.
"The course this afternoon dried up phenomenally," Berger allowed, "and it's in great condition. Look forward to the challenges the next couple of days."
MORE MASTERS 2022 STORIES FROM GOLF DIGEST