That's a Shame
Alex Noren has to be kicking himself for questionable decision that cost him a British Open tee time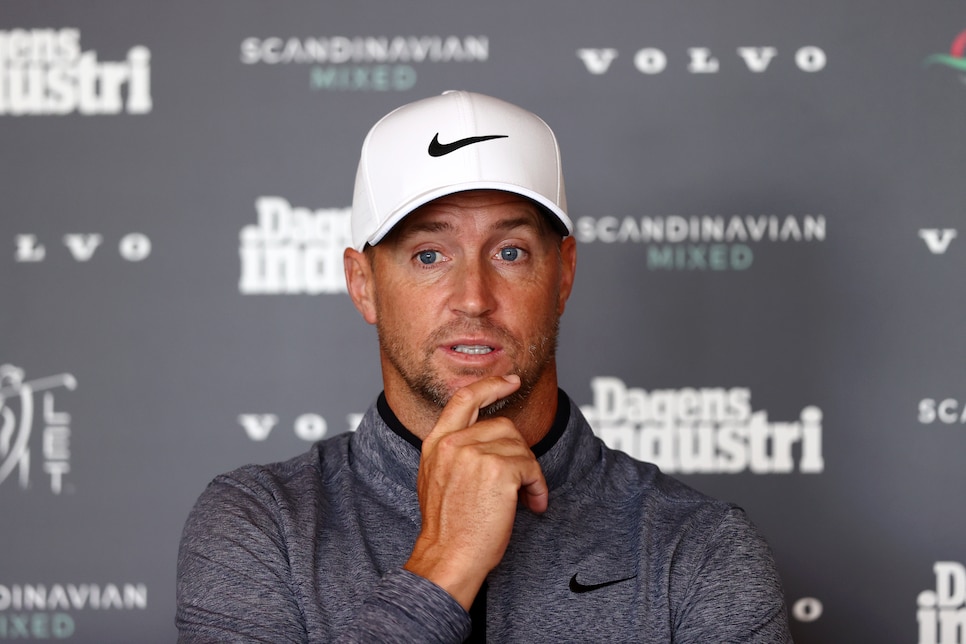 Alex Noren will tee off the 10th hole at the Tahoe Mountain Club on Thursday morning for the 2022 Barracuda Championship. And while we're sure it's a lovely spot, with all due respect to the 10th hole at the Tahoe Mountain Club, it's not exactly the first hole at St. Andrews in the 150th Open Championship.
To be fair to the 10-time DP World Tour winner, the choice wasn't that quite that easy. with Noren being the first alternate for the final major of the year. That being said, it was an interesting decision to fly to California for a few reasons. A decision the 40-year-old Swede is undoubtedly kicking himself over now.
On Thursday morning, Justin Rose withdrew from the Open, leaving the door open for someone else. With Noren not there, the coveted spot in the field went to Rikuya Hoshino. Ouch. Later, Erik van Rooyen became a second WD and he was replaced by Aaron Rai. Again, ouch.
Look, being an alternate at a golf tournament is like flying on standby. It's a bit of a risk because you can go through a lot of effort and get nothing out of it. But, again, Noren, one of the highest-ranked players in the world (No. 66) not in the field at St. Andrews, was the first alternate. And this is the Open Championship. At St. Andrews! And he was already in Scotland after finishing T-30 at last week's Scottish Open! Instead he flew halfway around the world! To play in the Barracuda Championship!
Making the decision even more questionable is the fact that Noren is currently No. 75 on the FedEx Cup points list and in no danger of losing his PGA Tour card for next season. And yet he passed up a possible opportunity to play in an Open Championship at the Home of Golf. Pretty wild.
At least he wouldn't have gotten a fun pairing. Wait, never mind! Noren would have played with Ryder Cup teammates Francesco Molinari and Tommy Fleetwood. It doesn't get much more fun than teeing it up with MOLIWOOD!
Of course, if Noren winds up winning the Barracuda Championship, he'll have made the right decision. Maybe.