Turn down the volume
'So distracted': How giant TVs are breaking players' brains at the British Open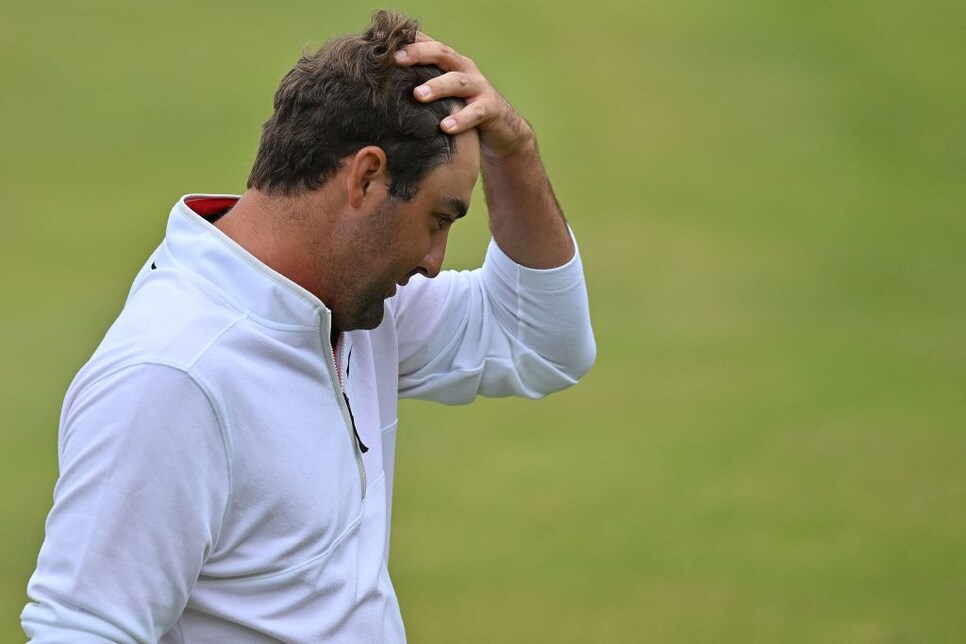 HOYLAKE, England — The Open Championship boasts about its various obstacles. The elements; the bunkers; the fescue; the course.
And this week, the giant televisions.
There are a handful of giant television screens situated at various points around the grounds at Royal Liverpool Golf Club. It makes for a rather nice fan experience. Spectators can take a break from walking, grab something to eat, sit down and watch the coverage, then return to the course.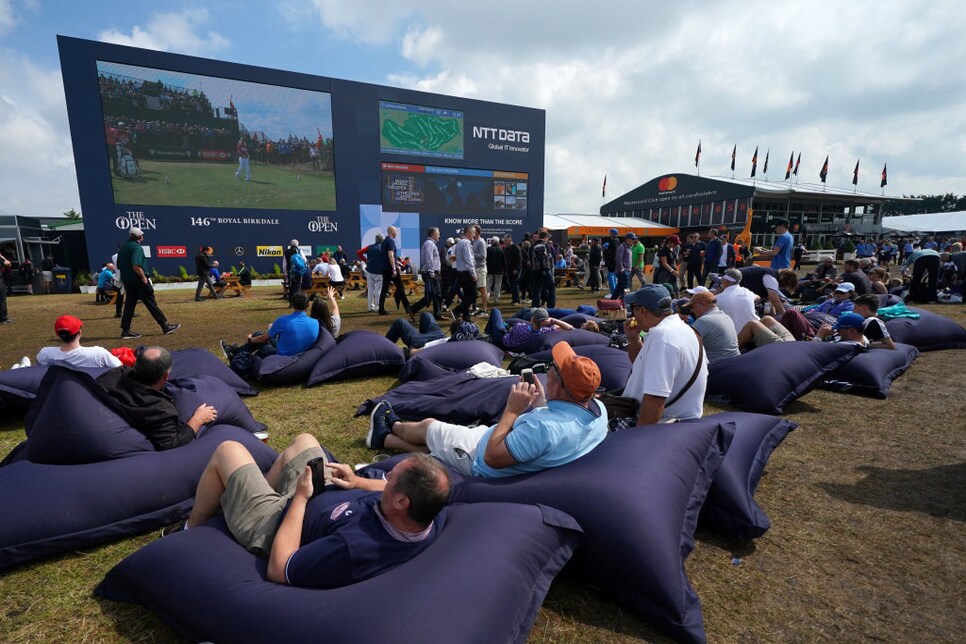 Andrew Matthews - PA Images
There's only one, slight issue: The commentary from the giant television — particularly off the par-5 18th hole — is so loud, players on the course can hear it clearly as they're about to hit their shot.
"It's really distracting," Max Homa said after his first round. "You can hear the commentators on the broadcast from the big TV, and I was over the ball and one of them said, 'this is too much club.' I did an absolutely awful job of not backing off.'"
Adam Scott backed off from a similar shot into 18 during his second round 73. A fan in the crowd captured the good-natured moment.
Scheffler, too, spoke about it following his third round 73.
"I heard my name in the distance and I was like, 'all right, I've got to back off.' I've never heard a distraction like that before. Usually something that loud it's music or something," he said. "I've never been so distracted by something like that before. It was pretty funny, just hearing your own name on the coverage. It was a weird moment."
The Open Championship, the ultimate test of a players' surroundings.
MORE FROM GOLF DIGEST @ THE BRITISH OPEN