News
17 things you need to know about Patrick Reed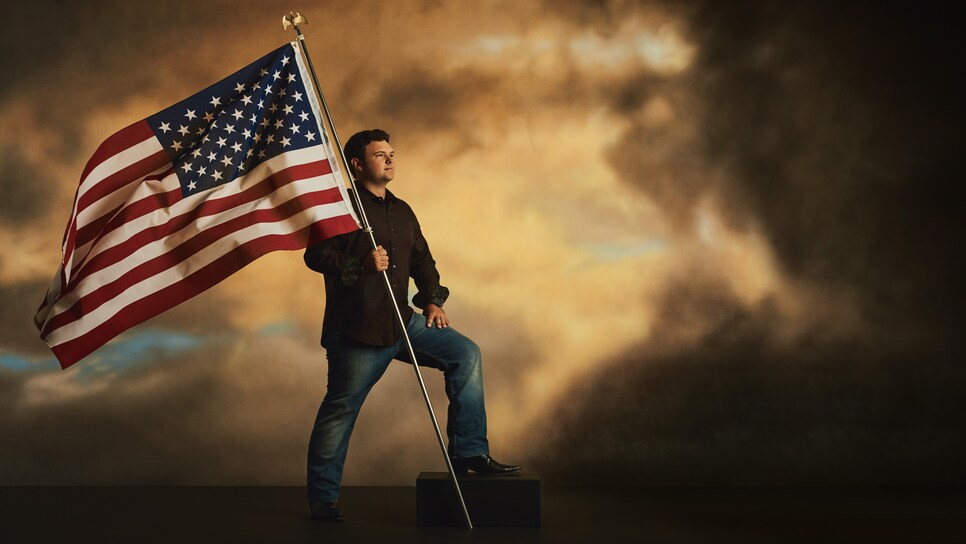 Photo by Walter Iooss Jr.
If you're a golf fan, you likely knew Reed for his finger-wagging and "hushing" at past Ryder Cups, his gun-slinging style of golf, which hadn't yet resulted in any major championships—but made the 27-year-old stand out for his brashness in a sport that seems to lack those personality types.
Here are a few other things you need to know about Reed:
His wife, Justine, used to caddie for him—including in his first win on the PGA Tour, when he outdueled Jordan Spieth at the 2013 Wyndham Championship.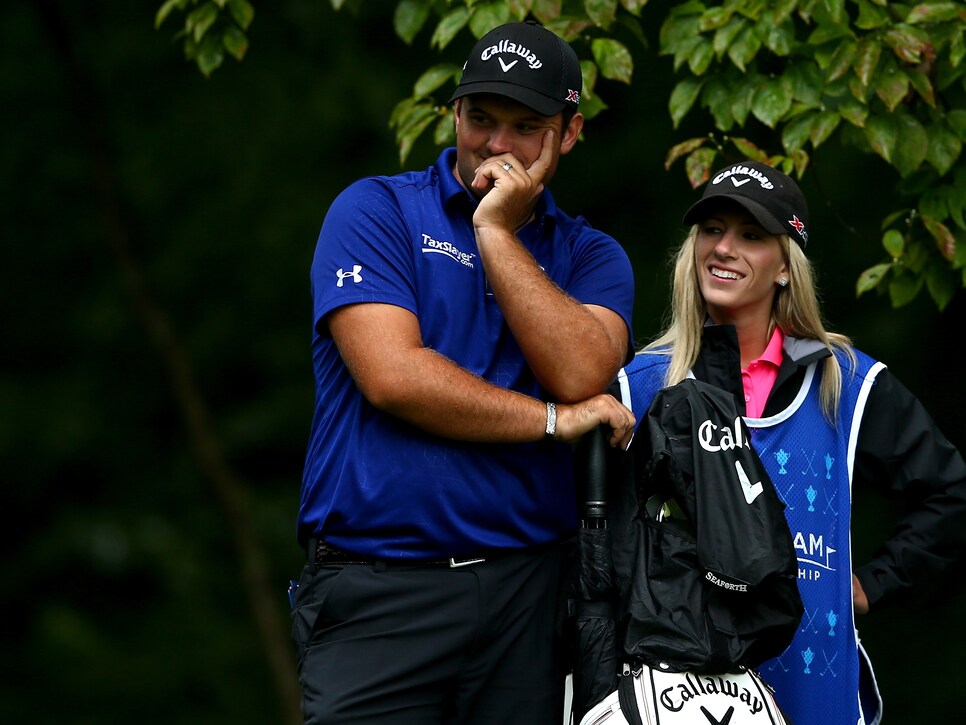 When Justine became pregnant with the couple's first child, Windsor Wells, Justine's brother, Kessler Karain, took over. He remains Reed's currently caddie—including who he won with at Augusta National.
Yes, he famously—or was it infamously—declared himself a top-five player in the world after winning a WGC at Doral in 2014.
The win was Reed's third victory in seven months. The 23-year-old received some backlash at the time—considering he hadn't yet played in a major championship.
Reed's father, Bill, gave his son a set of plastic clubs when Reed was born.
By age 9, the Reeds would drive to Hank Haney's ranch in McKinney, Texas, to practice all day. As Reed told our Guy Yocom in 2016: "I'd get there at 7:30 in the morning on snowy days, turn on the heater and hit until noon. I'd go inside, eat a cheeseburger, then resume hitting until dark. You know those huge pails of balls the size of laundry baskets? I'd go through four of those a day. I'd get these world-class blisters on the fourth finger of both hands. I went through a lot of pain. I felt like I was paying a price. I don't think you can hit as many balls as I did without getting to be pretty good."
Patrick's coach at Haney's facility, Peter Murphy, showed Reed videos of Haney teaching Tiger.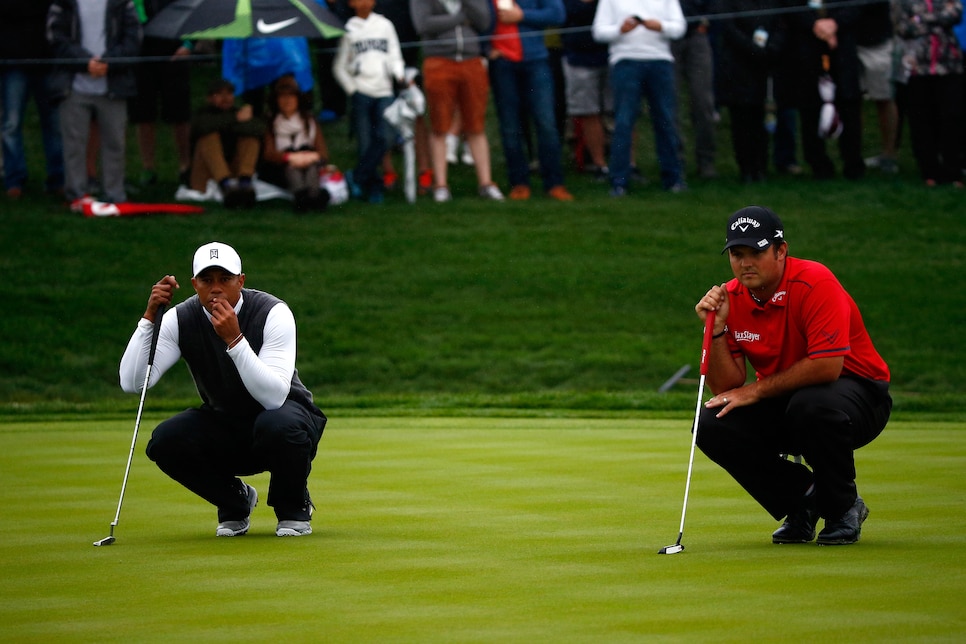 (Photo by Sam Greenwood/Getty Images)
Tiger's determination not only inspired Reed to get better, but Reed starting wearing red and black, like Tiger does on Sundays, out of respect.
Before his Sunday singles duel at the 2016 Ryder Cup against Rory McIlroy, USA vice captain Tiger Woods noticed Reed was a little off on the range. He had his own way to loosen him up.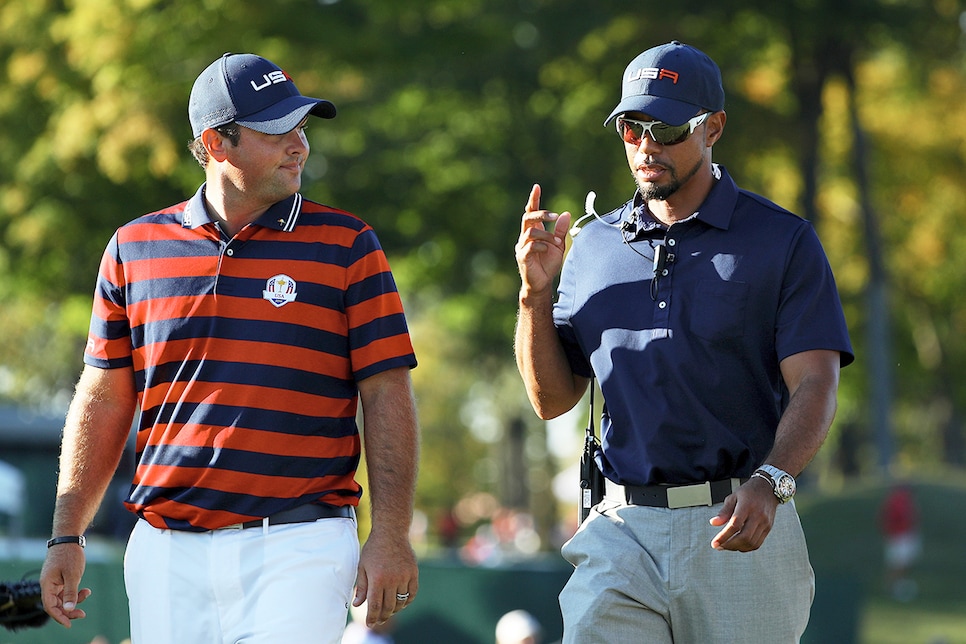 Photo by Scott Halleran/Getty Images
"I thought sure he was going to give me a pep talk, say something about my swing or about just relaxing and not trying too hard," Reed told Feinstein. "I walked over there. He had his arms folded. I waited. He looked really serious.
"And then he told me a dirty joke."
"It was actually the perfect thing to do," Reed told Feinstein. "It just broke the tension. I went back to hitting balls, and all of a sudden I was loose as could be. I was ready."
Reed went on to beat McIlroy, 1 up, at Hazeltine, in what has been dubbed one of the best singles matches in Ryder Cup history.
Ramsey Cardy/Getty Images
What happened at the eighth hole helped ensure the match was an instant classic. Rory turned to the entire crowd, raising his arms and screaming "I can't hear you!" after he rolled in a 50-footer for birdie. Promptly, Reed rolled in his 25-foot birdie to halve the hole—and wagged his finger at Rory, as if to say "not so fast." The two gave each other a smile and a fist pump as they went onto the next hole. The duo matched birdies the entire time in one of the most emotional displays of an emotional match.
Beyond his choice of Sunday attire, Reed is extremely superstitious.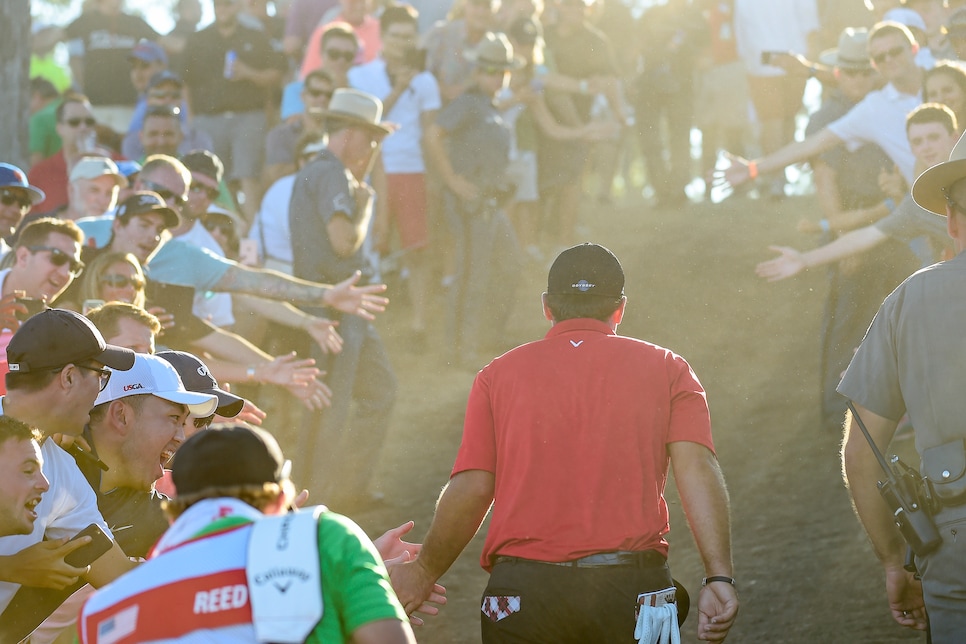 (Photo by Chris Condon/PGA TOUR)
He told Golf Digest in a My Shot with Guy Yocom: "I've only played balls with the number 3. I always have exactly 12 balls in my bag. I mark my ball tails-side up with a 1927 quarter. I carry exactly six tees in my pocket, and if I start breaking them, I have to get down to zero tees before I reload a fresh six."
Reed currently works with Kevin Kirk, a pro from The Woodlands Country Club outside Houston, near the Reeds' home.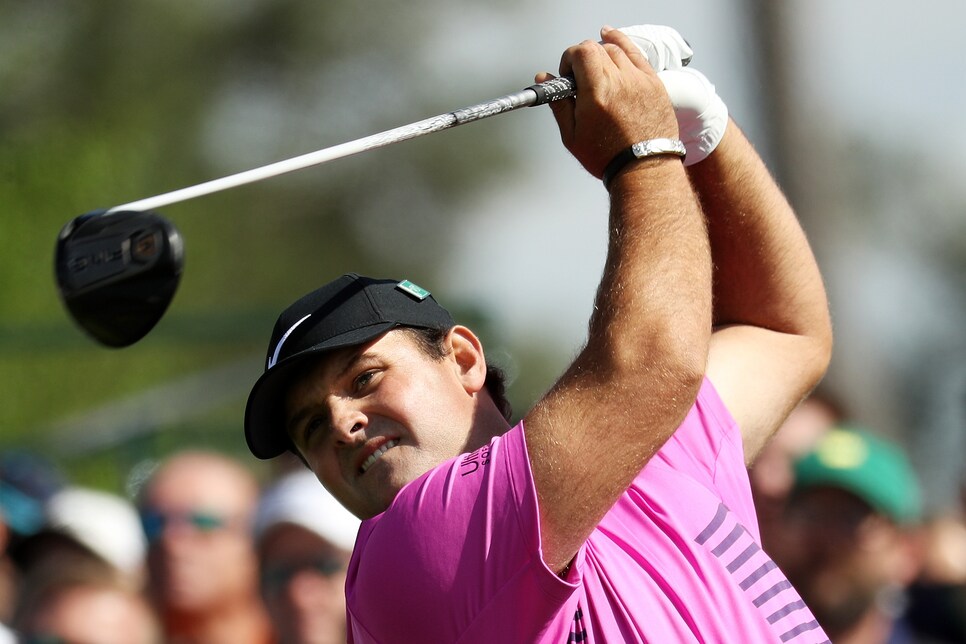 Among the things Kirk and Reed have worked on are getting Reed's tempo and rhythm right in his driver swing. Reed's swing was never more in sync than at Augusta National—where his helicopter finish was on display throughout the week.
When Reed was 10, he stopped wearing shorts in tournaments—after he realized pros never wore shorts in tournaments.
According to Shane Ryan's book Chasing the Tiger, Ryan says Reed would wear khaki pants even in the heart of summer in Texas.
After starting college at the University of Georgia, Reed transferred to Augusta University (then Augusta State), where he helped his new school win two NCAA golf championships.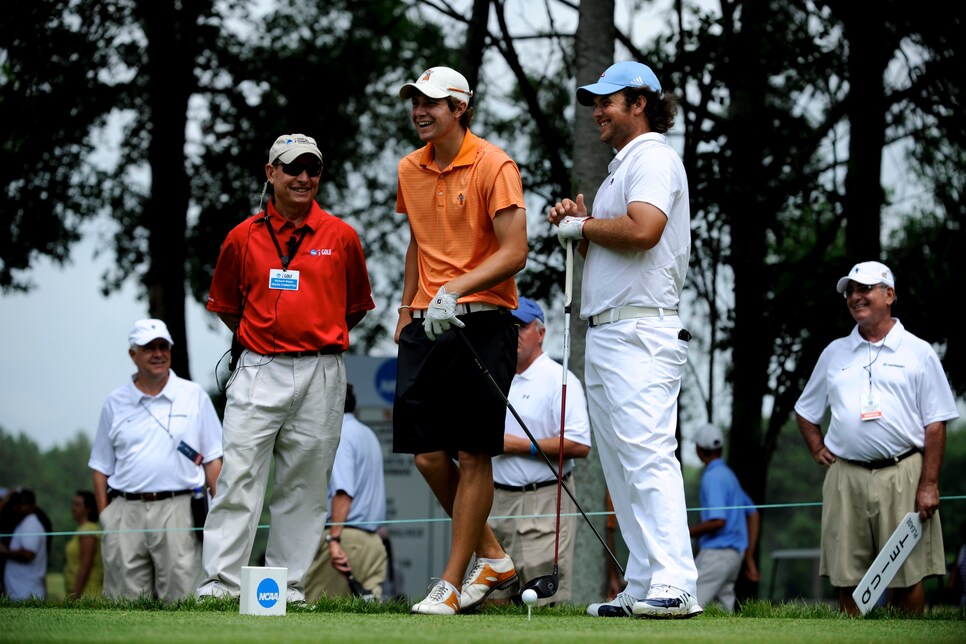 The Jaguars beat a strong Oklahoma State team that featured top amateurs Peter Uihlein, Morgan Hoffmann and Kevin Tway in 2010, and defeated Reed's former school, Georgia, in the 2011 finals for back-to-back NCAA titles.
Reed's college experience was rocky at times.
Reed left Georgia as a freshman for undisclosed reasons. Published reports allege Reed broke rules during qualifying rounds as well as took items from teammates' lockers (both of which Reed denies). At Augusta State, his teammates were also reportedly standoffish with Reed. While going 6-0 in match play in the 2010 and 2011 NCAA Championships, Reed left to turn pro at the end of his junior year.
Reed's relationship with his parents is also complicated.
Neither his mother, Jeannette, or father were invited to Reed's wedding in December 2012 and the family, including Reed's sister, Hannah, hasn't spoken to Patrick in several years. The family watched Reed win the Masters from their home in Augusta, Ga., just miles away from Augusta National.
He won the Masters with a pair of wedges from a new equipment company, Artisan Golf.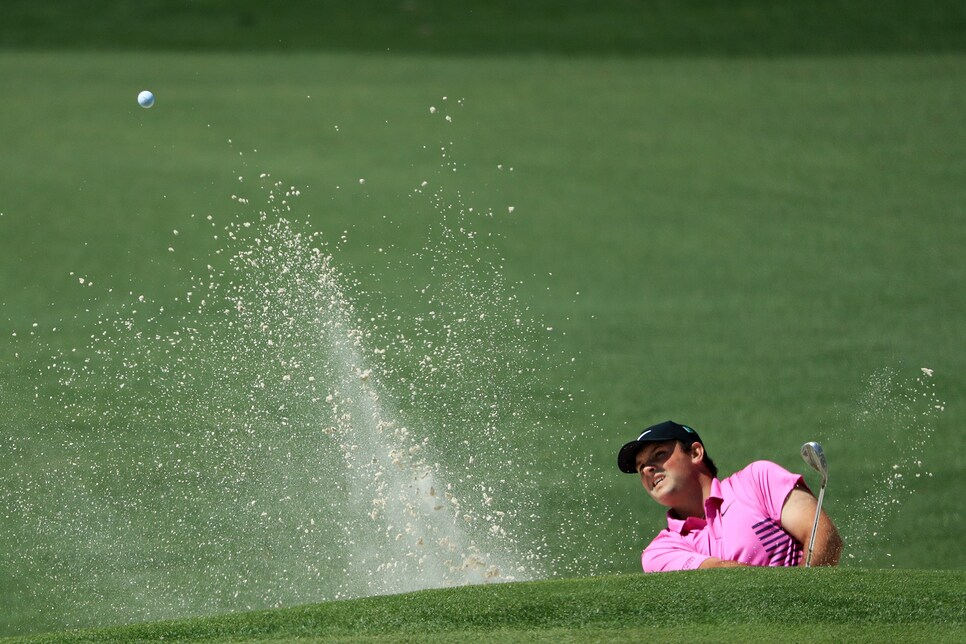 Reed doesn't have an deal with a main club company, and his bag shows the freedom he has to play any and all equipment. At the Masters, he used a Ping G400 LST driver, which he favors for its low-spin qualities, an old Nike fairway wood, an Odyssey putter and wedges from this new brand started by former Nike club makers.
Reed's yardage book is so American.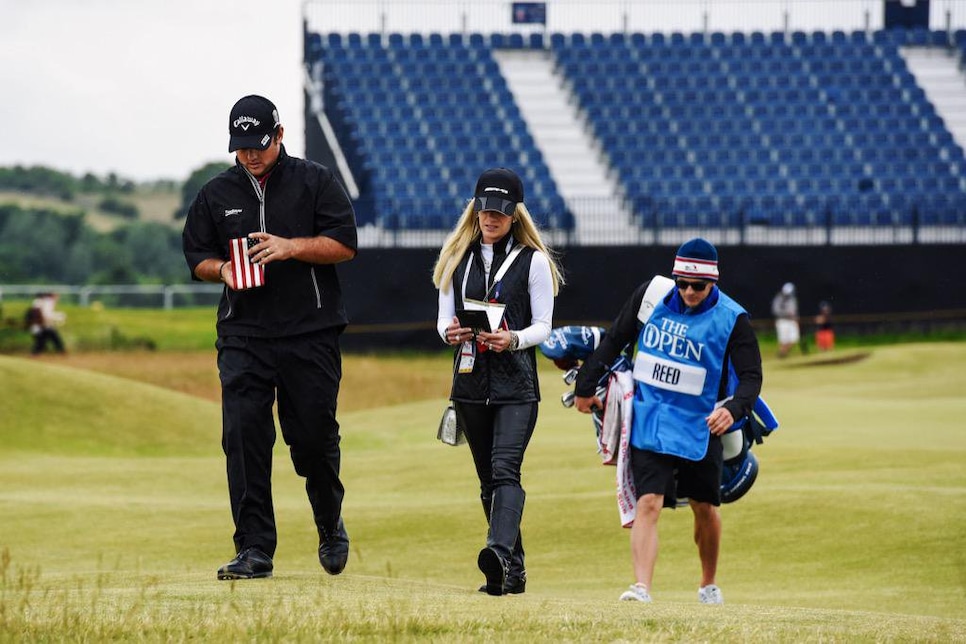 Captain America, as Reed has been dubbed, carries a number of USA-themed gear with him—including his yardage book, 2016 Ryder Cup umbrella. He's even been known to wear his past USA team uniform outside of the Ryder Cup.
A 2031 AJGA bag tag hangs on Reed's golf bag.
Reed kept his own AJGA bag tag on his bag as he first came on tour. He now has one for his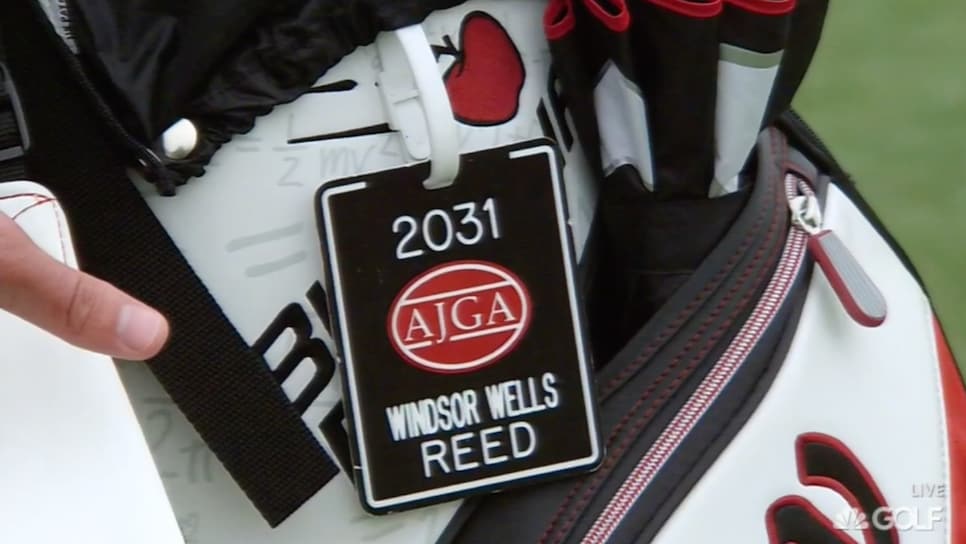 And with birth of his second child, Barrett Benjamin Reed, in December 2017, he's added a second tag.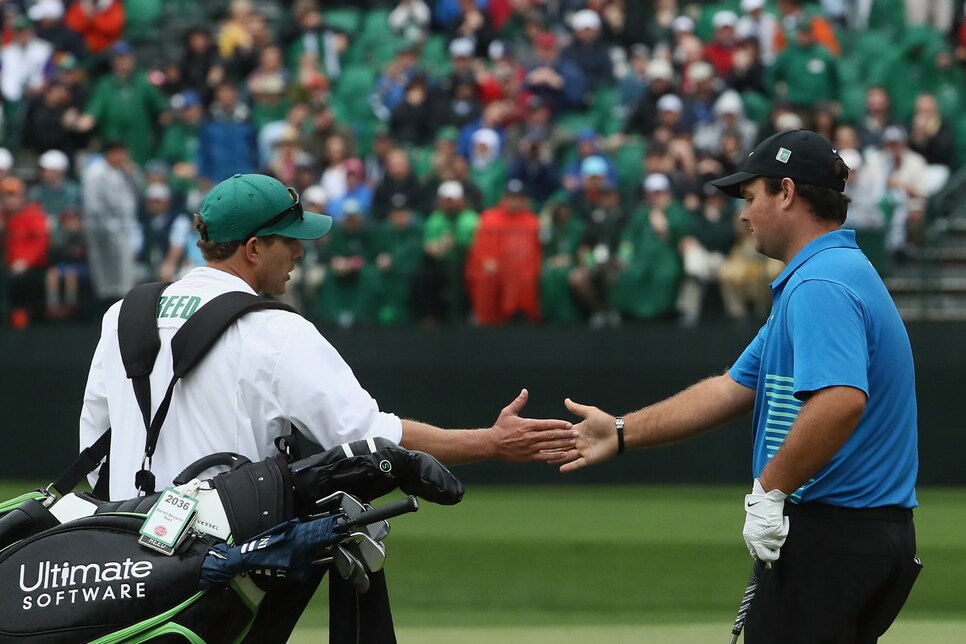 You'll often spot Reed on the range with earbuds, listening to the same song on repeat: "Radioactive" by Imagine Dragons.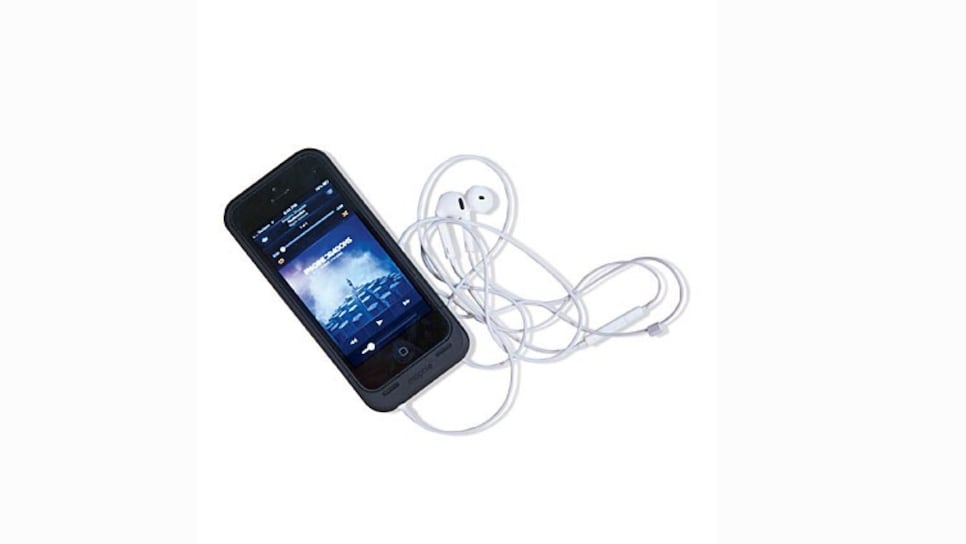 He told me in 2013: "It's the perfect tempo to swing to—and it pumps me up." The song even made Nick Faldo's call on the 72nd hole on Sunday ... Faldo said: "Welcome to the new age, the new age."
Like most golfers, Reed has thought often about winning the Masters. And he lets his mind wander in his practice.
"I dream very little when I'm sleeping and a ton when I'm awake," Reed told Golf Digest in 2016. "I still do the practice-green thing of having a putt to win the Masters, the announcers whispering in the background in their dramatic way, a huge gallery there, the whole thing. I've never missed one of those putts, mainly because I make sure it's a two-footer, so winning is a bygone conclusion. Positive reinforcement, you know."