News
Masters 2018: Should you hold Patrick Reed's complicated past against him?
Photo By: Andrew Redington/Getty Images
AUGUSTA, Ga. — Golf is a sport where congeniality rules the day. It's one where manners matter, where you are responsible for your own score and for looking out for your competitors as well. Where villains are rare.
And yet as we begin the final round of the most congenial, well-mannered golf tournament in the world, there's an underlying tension brewing, a potential villain in the Masters midst.
Patrick Reed holds a three-stroke lead with 18 holes to play at Augusta National. For any other 27-year-old five-time PGA Tour winner, there would be wild anticipation for a possible breakthrough major championship victory. As if the storyline needed to be even more compelling, Reed has ties to this town, where he went to college and helped win two NCAA golf titles for its namesake school. How could you get more intriguing than that?
Left unspoken, however, is the reputation Reed carries with him to the first tee, one unlike most any other golfer on tour. Reed has a past that clouds his present and has the potential to mar his future.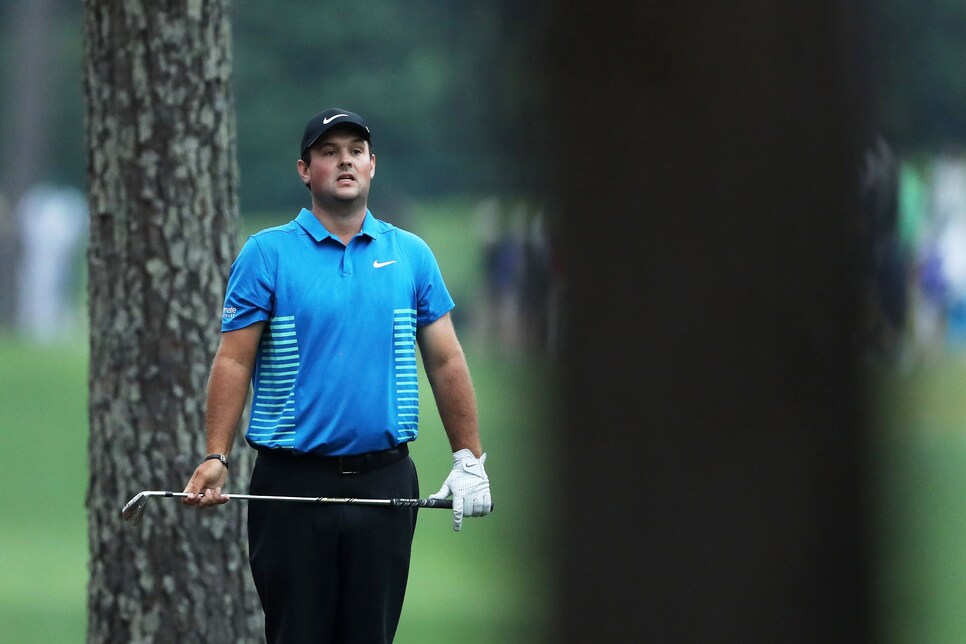 Having turned pro in 2011, Reed didn't take long to find his way on to the PGA Tour, and once there he made a quick name for himself with early wins, his first coming only days before he turned 23. Within seven months, he won twice more, the most impressive coming at the 2014 World Golf Championship at Doral.
"I have three wins on the PGA Tour," he said afterward. "I truly believe that I am a top-five player in the world."
If he had stopped there, it might have been OK. But Reed kept going:
"I don't see a lot of guys that have done that besides Tiger Woods and the legends of the game. I believe in myself, especially with how hard I've worked. I'm one of the top-five players in the world. I feel like I've proven myself."
No sooner had the words left his mouth, Reed was trashed by the golf cognoscenti as cocky and brash. It's a reputation that grew only larger with his antics at the 2014 Ryder Cup. It was the first time Reed has played for the United States in a team competition, and his performance was one of the bright spots in an American drubbing. But his outward antics—shushing the crowd with a lone finger to the lips—only amplified the perception he had created for himself.
Mind you, there are other brash golfers out there. And Reed backed up the brashness with solid play, going 6-1-2 in two Ryder Cups, including his memorable singles win against Rory McIlroy in 2016.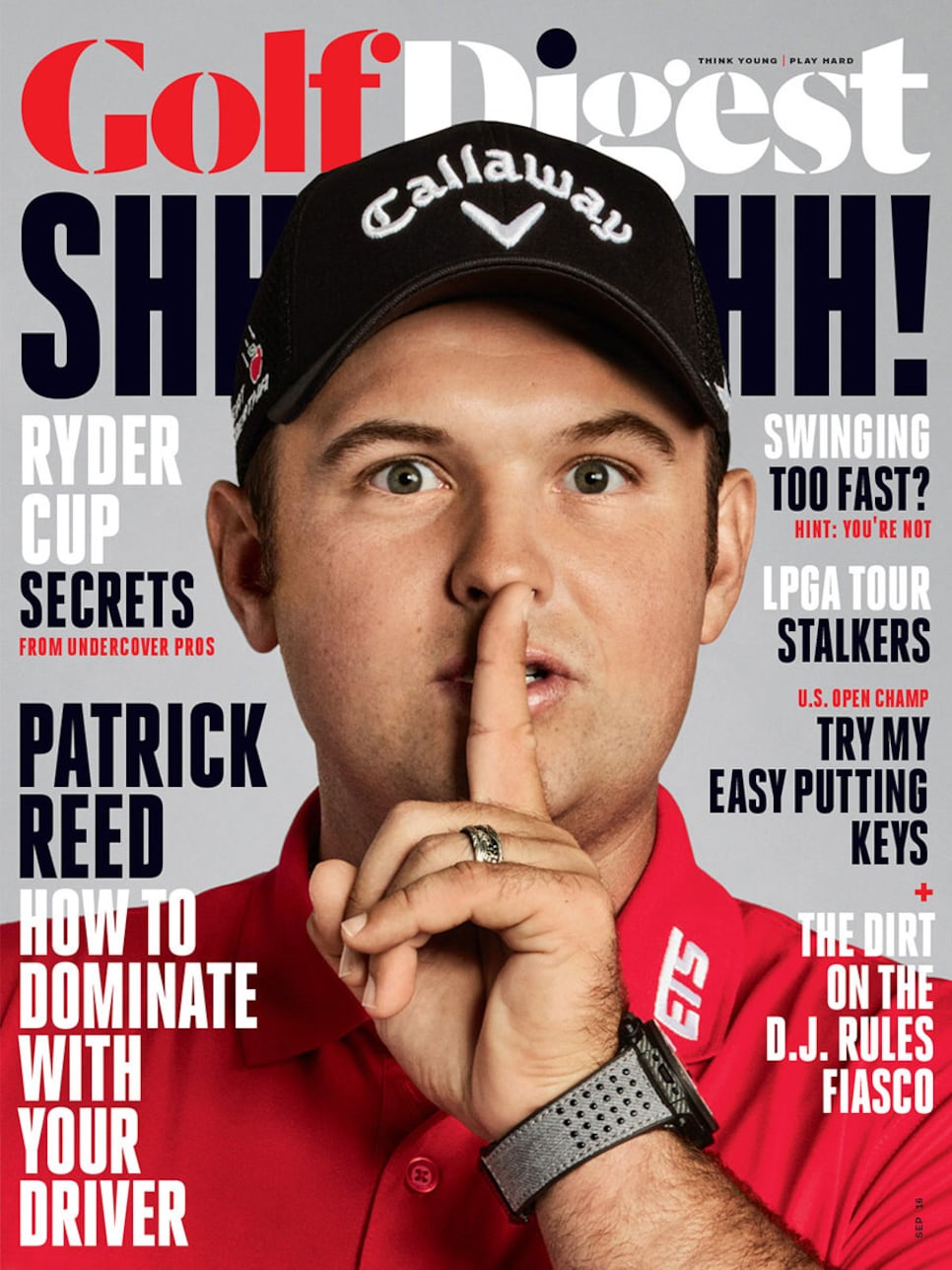 Reed's story, however, goes goes back farther, and is more complicated. As a junior golfer, Reed rubbed competitors the wrong way, and it continued into college. In the book Slaying the Tiger, Golf Digest contributor Shane Ryan detailed how before Reed came to Augusta State, he started his college career at the University of Georgia but was dismissed from the team. The school never formally explained why, but Ryan reported that there were allegations of Reed cheating during practice rounds and stealing from his teammates. Both the school and Reed deny either of these things happened.
After transferring to Augusta State in 2009, Reed again was dogged by allegations of writing down lower scores than he shot in practice. (Reed has denied this ever occurred at either Georgia or Augusta State.) But his performance for the Jaguars was unquestioned, as he went 6-0 in his NCAA matches while helping the team claim back-to-back national titles in 2010 and 2011.
Reed has managed to succeed on the PGA Tour despite this reputation in large part because he has been able to ignore it, or at least not let it interfere with the job at hand. He wears his Captain America nickname with pride, and chooses not to listen to the whispers about him. He has earned more than $20 million playing the PGA Tour, which buys an awful lot of earplugs.
Asked on Saturday night why he thinks people on social media tend to root against him, Reed's answer was insightful.
"I don't know. Why don't you ask them?" Reed said, a bit gruffly but not entirely dismissively. "I mean, I have no idea, and honestly I don't really care what people say on Twitter or what they say if they are cheering for me or not cheering for me. I'm out here to do my job, and that's to play golf. I feel like if I'm doing it the right way, then that's all that really matters."
How long do you have to pay for the (alleged) sins of the past? It's a question with no easy answer, but one that could be confronted on Sunday night should Reed have Sergio Garcia help him into the green jacket.