The Loop
Watch Rory McIlroy and Patrick Reed exchange birdies -- and taunts -- in an instant-classic Ryder Cup moment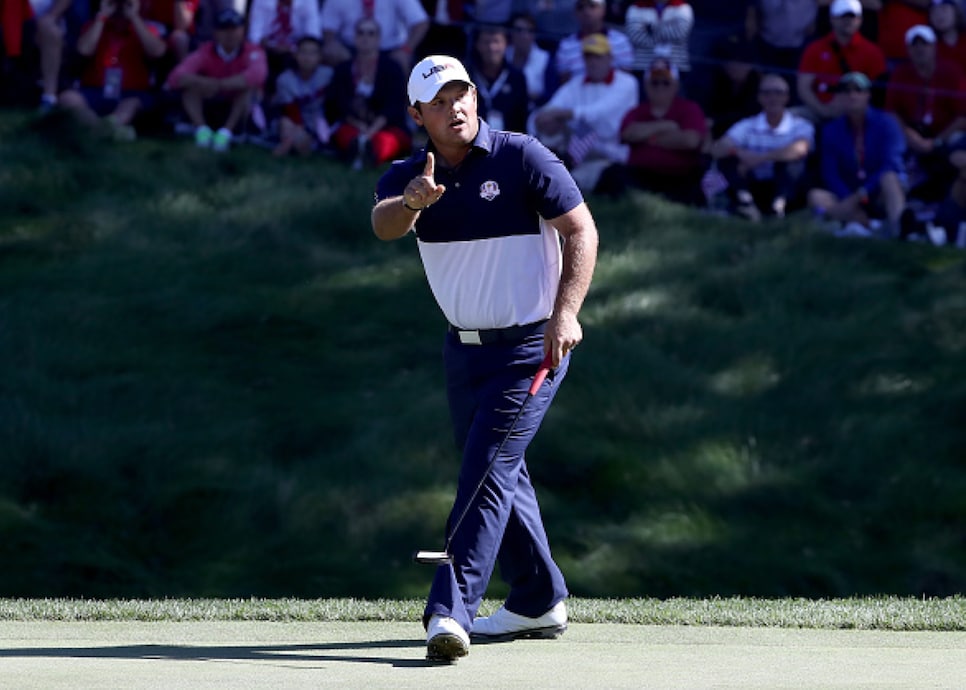 CHASKA, Minn. -- There were primal screams, fist pumps, taunting finger wags, and finally, an embrace. Rory McIlroy and Patrick Reed put on an instant-classic show on Sunday at Hazeltine. And that was just on the eighth hole.
Not that there weren't great moments before and after in this opening singles showdown at the 41st Ryder Cup, but Hazeltine's 191-yard par 3 produced one of the most incredible exchanges you'll ever see on a golf course.
The hole only started with two decent tee shots, but then McIlroy rolled in his uphill birdie putt from 50 feet, let out some ferocious fist pumps and screamed at the packed crowd, "I can't hear you!"
Then it was Reed's turn. After things calmed down, he created total bedlam by draining a 25-footer of his own for birdie. Reed wagged a finger at his opponent as if to say, "Not so fast."
McIlroy, obviously realizing the two were in the midst of something special (it capped a four-hole stretch in which the two combined to go an absurd nine under), waited for Reed at the edge of the green. Not to clock him, but to offer a fist bump, and the two embraced and walked to the ninth tee together. Watch the entire electrifying sequence here: