News
Masters 2018: Patrick Reed, an imperfect man, is etched in history as Masters champion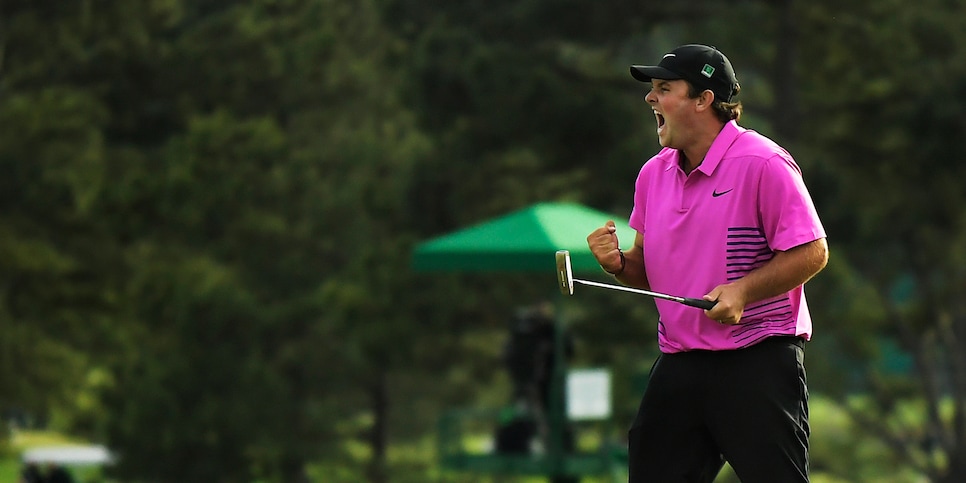 AUGUSTA, Ga. — On October 6, 1956, a New York Daily News sportswriter named Joe Trimble couldn't begin his story on what he'd just seen. It was too much. He was stuck. His paper's columnist, Dick Young, reached across Trimble and typed it for him: "The imperfect man pitched a perfect game." They had seen the Yankees' Don Larsen, a pitcher with a history of trouble, retire all 27 Dodgers who came to bat.
Where, oh where, is Dick Young when I need him? Only yesterday I wrote that it would be wonderful if anyone other than Patrick Reed won the Masters on Sunday. And what happens? Reed is heroic. Reed is unshakeable. Reed clanks when he walks. And now Patrick Reed, an imperfect man, has won golf's grandest event by playing perfectly when it meant the most.
First, Reed gave Rory McIlroy no breathing room. Then, with Jordan Spieth on fire, Reed stood in the heat and refused to melt. When Rickie Fowler's 18th hole birdie forced Reed to come up that long, long hill and make a par with golf immortality at stake, Reed left his second in a bad spot—20 feet above the hole—only to do the perfect work of leaving himself a dead-straight uphill three-footer to win.
Reed's Sunday 71 left him a shot ahead of Fowler, who finished with a 67, and two ahead of Spieth, whose 64, with nine birdies, set off roars all day around Augusta National. McIlroy, needing to win to complete the career Grand Slam, missed a two-footer for eagle at the second hole—it would have drawn him even with Reed, who began the day three shots up—and the poor guy could never make a putt that mattered, trudging in with a 74.
At 15 under par for the tournament, Reed missed the Masters 72-hole scoring record by three strokes. Had he saved a couple shots Sunday, he'd have become the first player ever to score four straight rounds in the 60s in a Masters. At 27, he is a six-time winner on the PGA Tour. In a series of Ryder Cup successes, he has been such a raging, rampaging, in-your-Euro-face competitor that some folks, speaking ironically, have called him what they imagine he would like to be called, Captain America.
He now has a better title: Masters champion. And he earned it not only with earlier rounds of 69, 66, and 67 but with good work on Sunday at the 12th hole, where many Masters dreamers have been awakened by nightmares. Jordan Spieth was three holes ahead doing his Jordan Spieth thing. At the 12th, Reed was facing a 25-foot putt.
A roar from the 15th suggested, correctly as it turned out, that Spieth had made birdie there and stood at 13 under for the tournament, at last tied for the lead with Reed. For those observers with a bias against Reed—I'll explain mine shortly—the moment gave hope that we would be spared seeing Sergio Garcia, last year's winner, drape a green jacket over a pink shirt, Reed's choice for the most important round of his life.
And what does Reed do at the 12th?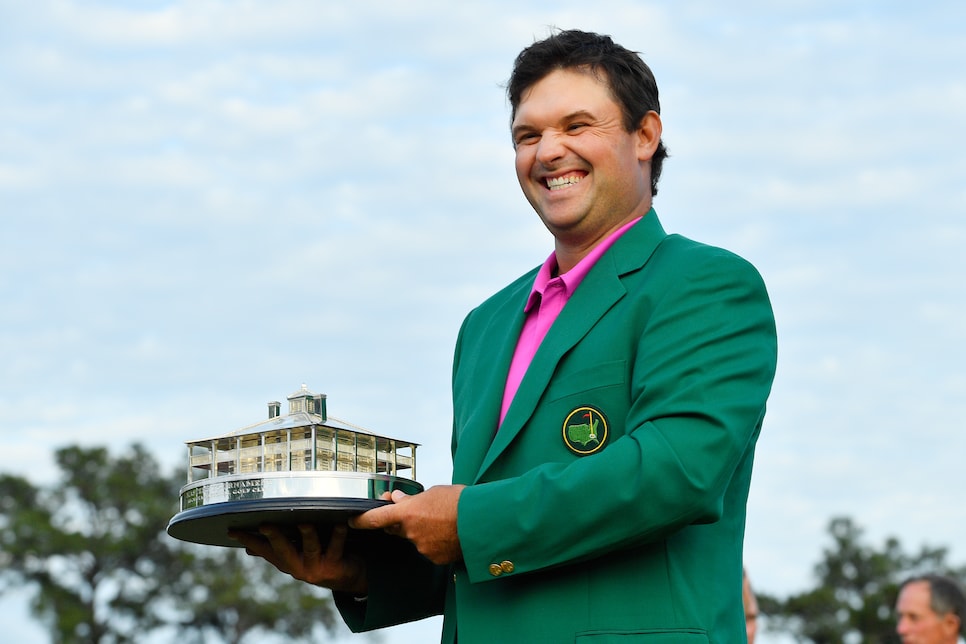 Made the putt. Kept his lead. "Turning point," he said later. "To make that one seemed to kind of give that momentum and just really that belief going into the last couple that no matter what the throw at me, I can do this and have a chance." He felt comfortable then because he had the lead and the back nine's two par 5s lay ahead—on which he had made two eagles the day before.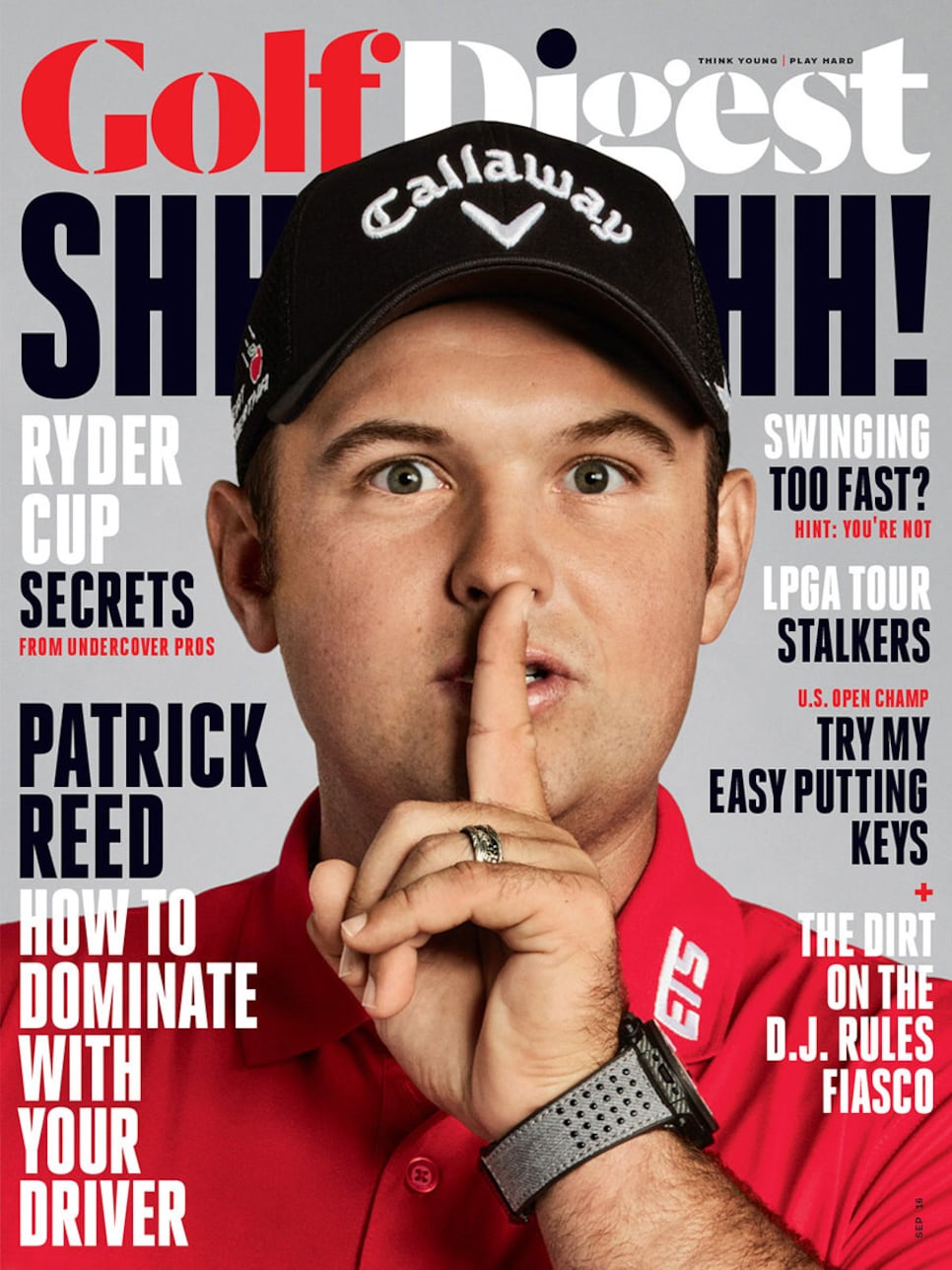 My bias? Stories of Reed's troubles at two colleges—kicked off one team, despised by another—seemed credible. In a game of honor, it doesn't get much worse. More than once, too, he seemed to be cocky without good reason, as on a day four years ago. That day he had won for the third time, a fine achievement, but he had yet to play in a major championship and here's how he summed up his career at age 24:
"I just don't see a lot of guys that have done that, besides Tiger Woods, of course, and, you know, the other legends of the game. It's just one of those little things. I believe in myself and—especially with how hard I've worked—I'm one of the top five players in the world."
And now, the proud owner of a green jacket, he heard a reporter ask, "Looking back, do you regret in any way saying you were top five, making that comment, orl did you just validate it today?"
Reed said, "I don't ever regret anything I really say. … I feel like I've played some golf that I need to play in order to get to where I want to be, and that's to be the best golfer in the world. You know, but the way you're going to do that is perform in these big events and to win these big events."
So, an imperfect guy played perfectly, and somehow I am reminded of an old golf joke. An angel and a devil are playing. The devil curses a missed putt. The angel warns him not to take God's name in vain. The devil does it twice more. The third time, lightning strikes the angel. And a voice comes down from the heavens, "Damn, I missed."