Golf Digest Insider
Is pro golf broken? Greg Norman has been saying so for years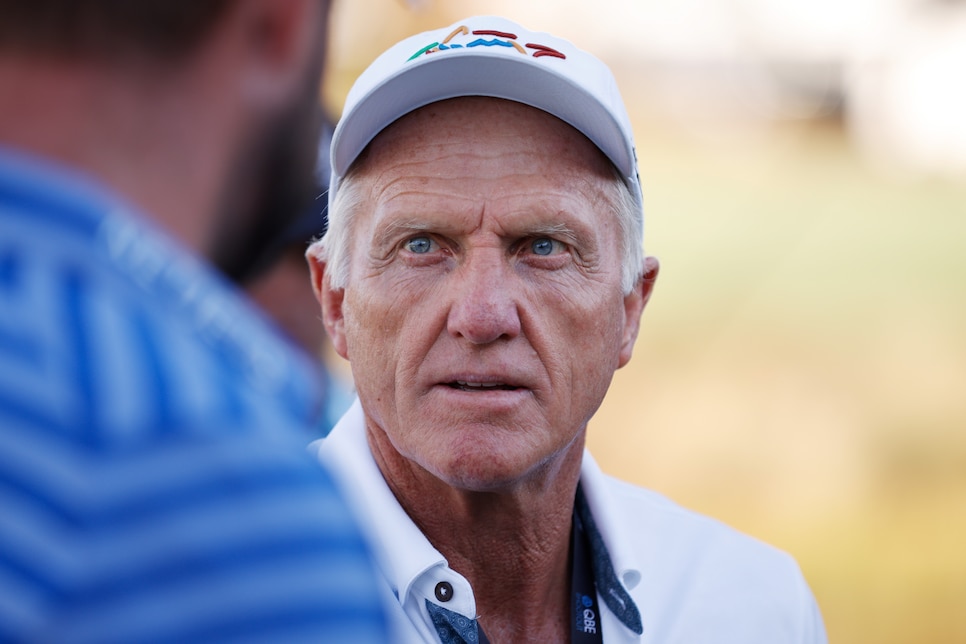 Editor's Note: This article originally appeared as a newsletter to Golf Digest+ subscribers. To subscribe to Golf Digest+ for exclusive content and more, click here.​​
The subject of this week's Local Knowledge, Golf Digest's narrative podcast, is a complicated figure in our game: Greg Norman. His golf accomplishments are beyond reproach—two major championships, more than six years as the world's No. 1 player and a wide range of successful off-course business pursuits. Our episode, however, focuses not on Norman's playing or marketing prowess but his three-decade battle with the PGA Tour. In October, Norman was named CEO of LIV Golf Investments, the Saudi-funded entity planning a new tour that would compete with the PGA Tour for top-level talent.
With Norman, it's not the first time.
Back in 1994, with Norman near the end of his prime, the Aussie devised a plan with countryman Rupert Murdoch for an eight-event World Golf Tour featuring purses that dwarfed those on the PGA Tour and, crucially, offered a white whale for professional golfers: guaranteed money. Essentially, the World Tour sought to expose weaknesses in the PGA Tour model that some say still exist 28 years later. Namely, that the top players are not fairly compensated for the attention they bring to the game. There has always been a schism between the superstars and the rank-and-file on tour, and Norman believed the biggest names would gravitate toward the WGT and its stars-first business plan.
It never happened. New commissioner Tim Finchem was successful portraying the World Tour as a rich-getting-richer proposal while the PGA Tour was a charity-first community. Arnold Palmer, still the dominant presence among his fellow players despite being 65 years old at the time, eviscerated the proposal in a players-only meeting. And, as Peter Jacobsen told me, that was that.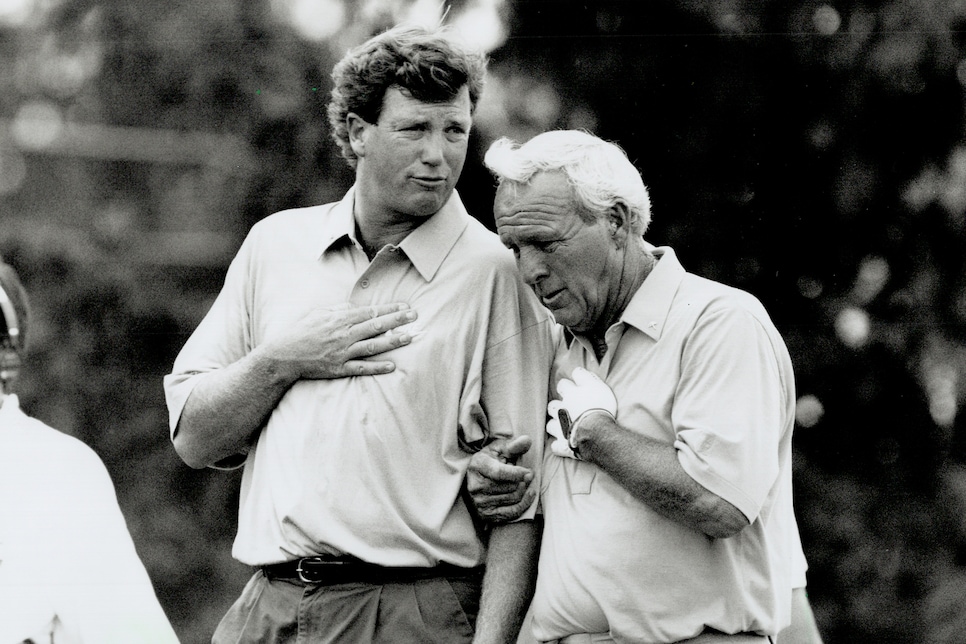 "It was very simple," Jacobsen says. "When Arnold said he didn't want any part of it—we all said if it's not good enough for Arnold, it's not good enough for us. That was it. It was as simple as that."Current PGA Tour commissioner Jay Monahan has played the role of Finchem, drawing a hard line against any competing tour and threatening players with suspension or expulsion from the PGA Tour should they jump ship. And a number of key players, including Rory McIlroy and Tiger Woods, have planted their flag in the PGA Tour's camp, just as Palmer did in '94. But LIV Golf investments has absorbed those body blows and continues its mission undeterred. At least for now.

What's to say this time would be different? For one, our attitudes toward athletes, and their financial decisions, have shifted. Whereas they were once decried for chasing the dollar, athletes are now lauded for realizing their own value and maximizing their earnings potential.
The looming variable here is the source of the money Norman is offering Bryson and Phil and Co. The Saudi Arabian government has a long and ugly history of human rights abuses and punishing dissenters. Just last week, the Washington Post ran an article headlined "Take note of the PGA golfers who play in Saudi Arabia. They're accepting blood money." Norman would argue that no money is clean, and the players committed to play in the Saudi International next month sure didn't have any issues with accepting their appearance-fee checks. The PGA Tour still has the clear upper hand here, with decades of history and tradition on its side as well as the backing of crucial players. On the new tour, players would likely lose their ability to choose their own schedule, a freedom tour players have long cherished. If we're speaking honestly, then, there's hardly any justification for leaving the tour other than the Almighty Dollar.
"People can see it for what it is—a money grab, which is fine if what you're playing golf for is to make as much money as possible," McIlroy said in May. "Totally fine, then go and do that if that's what makes you happy. I'm just speaking about my own beliefs; I'm playing this game to try to cement my place in history and my legacy and to win major championships and to win the biggest tournaments in the world. I honestly don't think there's a better structure in place and I don't think there will be."

But not everyone's motivations are as pure as McIlroy's, nor does everyone have hundreds of millions in the bank like he does. The PGA Tour, to its credit, has acted quickly to address some of the shortcomings in its model—the Player Impact Program being the most salient example of this self-evaluation—and pump up money across the board. The Saudis, however, have essentially bottomless pockets. Part II of Greg Norman vs. the PGA Tour, then, will serve as a case study in just how loudly money talks in 2022.

Listen to the full podcast episode below.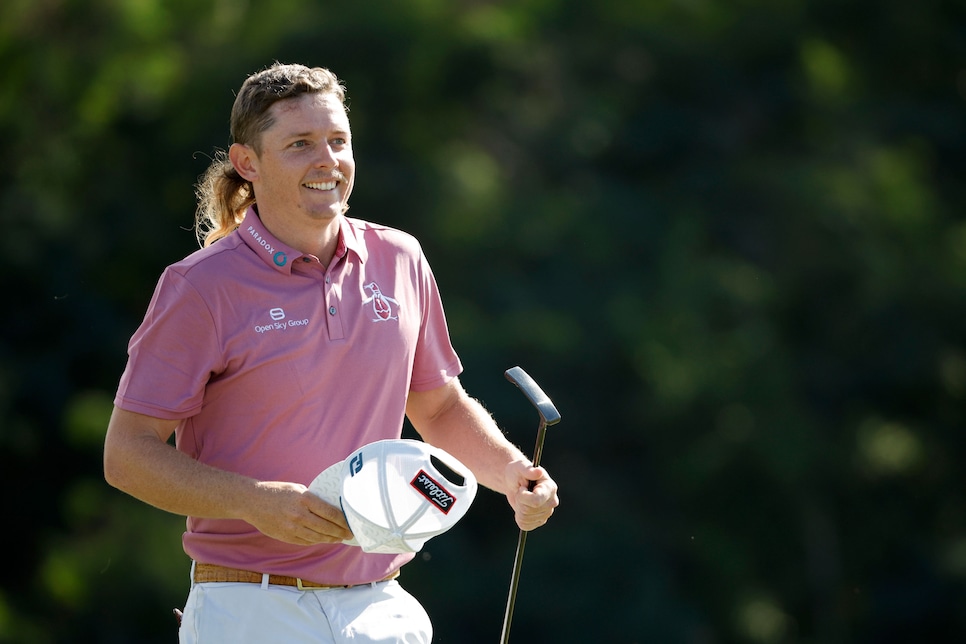 —The first PGA Tour event of the year found Maui at its gentlest; a sun-soaked and curiously windless week produced record-breaking scoring. Cameron Smith now holds the record for lowest 72-hole score in relation to par at 34 under, but it was only good for a one-shot lead over world No. 1 Jon Rahm, who showed zero signs of rust in his first start in two-plus months. Matt Jones, the third-place finisher, also broke the old record of 31-under, and his 23-under weekend of 62-61 now stands as the lowest back-to-back rounds in PGA Tour history. The statistics are staggering across the board—Jordan Spieth shot 18 under for the week and lost to more players than he beat. I've often heard fans wonder what a pro would shoot at their course on a perfect-scoring-conditions-day; this answers that question with a resounding LOW. Really, really low.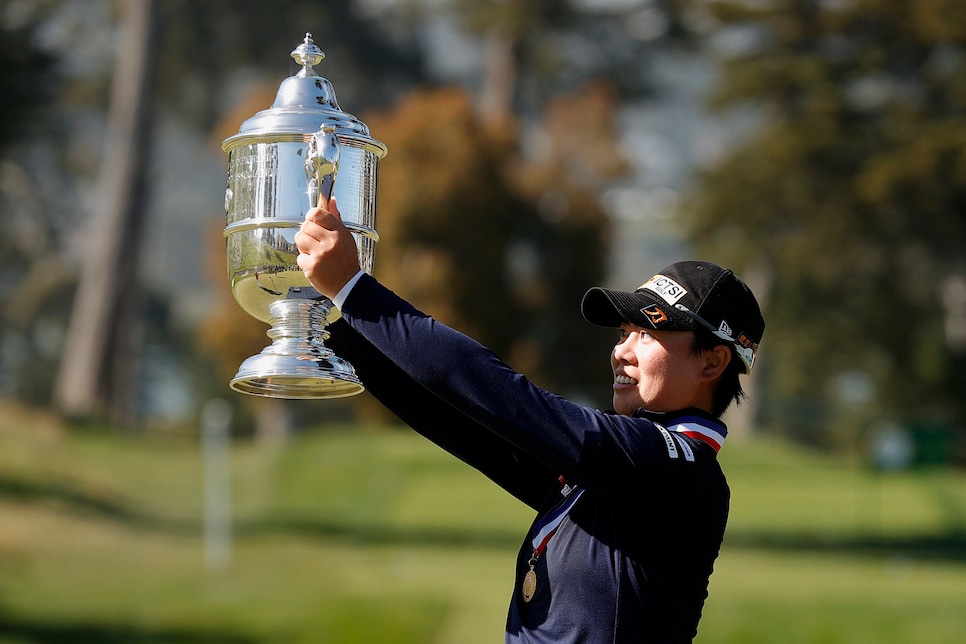 —The top-10 finishers in the Player Impact Program still haven't officially been finalized, but it sure looks like world No. 2 and top-ranked American Collin Morikawa will finish as unlucky No. 11. The 10th-place finisher will receive $3 million, but No. 11 gets nada. Morikawa is totally leaning into his near-miss, changing his bios on both Twitter and Instagram to include "Co11in," an oddly fitting moniker given the unique double-L spelling of his last name. On Sunday, after closing out the Sentry with an 11-under 62, he tweeted at fellow No. 11 Klay Thompson: "11 under on #KlayDay, you're up now @KlayThompson." We love the saltiness, Co11in.
—Justin Thomas broke the Kapalua Plantation Course's course record on Saturday and was then asked if, for a casual round, he's ever inquired about the course record to ensure he wouldn't break it. His response was a window into his fiery nature.
—My colleagues and I teamed up to produce a list of the top 100 PGA Tour players heading into 2022. The ranking, based on a number of statistics and some good ol' fashioned gut feelings, had Rahm at No. 1 and Morikawa at No. 2. Cameron Smith was all the way down at No. 20, with the following blurb written by yours truly: "The Aussie flashes one of best short games on tour, even if he's still prone to a foul ball off the tee, like the one that sealed a playoff loss to Tony Finau at The Northern Trust. Cruised into the Tour Championship on the strength of perhaps his best year as a professional."
He then proceeded to lead the field in strokes gained off the tee at Kapalua to hold off No. 1 and No. 2 on our list. This is why predicting sports, especially golf, is the ultimate fool's errand.