Swing Sequence: Zach Johnson
Analyzing Zach Johnson's swing it's easy to see how he defended his title in the Valero Texas Open and why he was in the top eight in driving accuracy on the PGA Tour in 2007 and '08.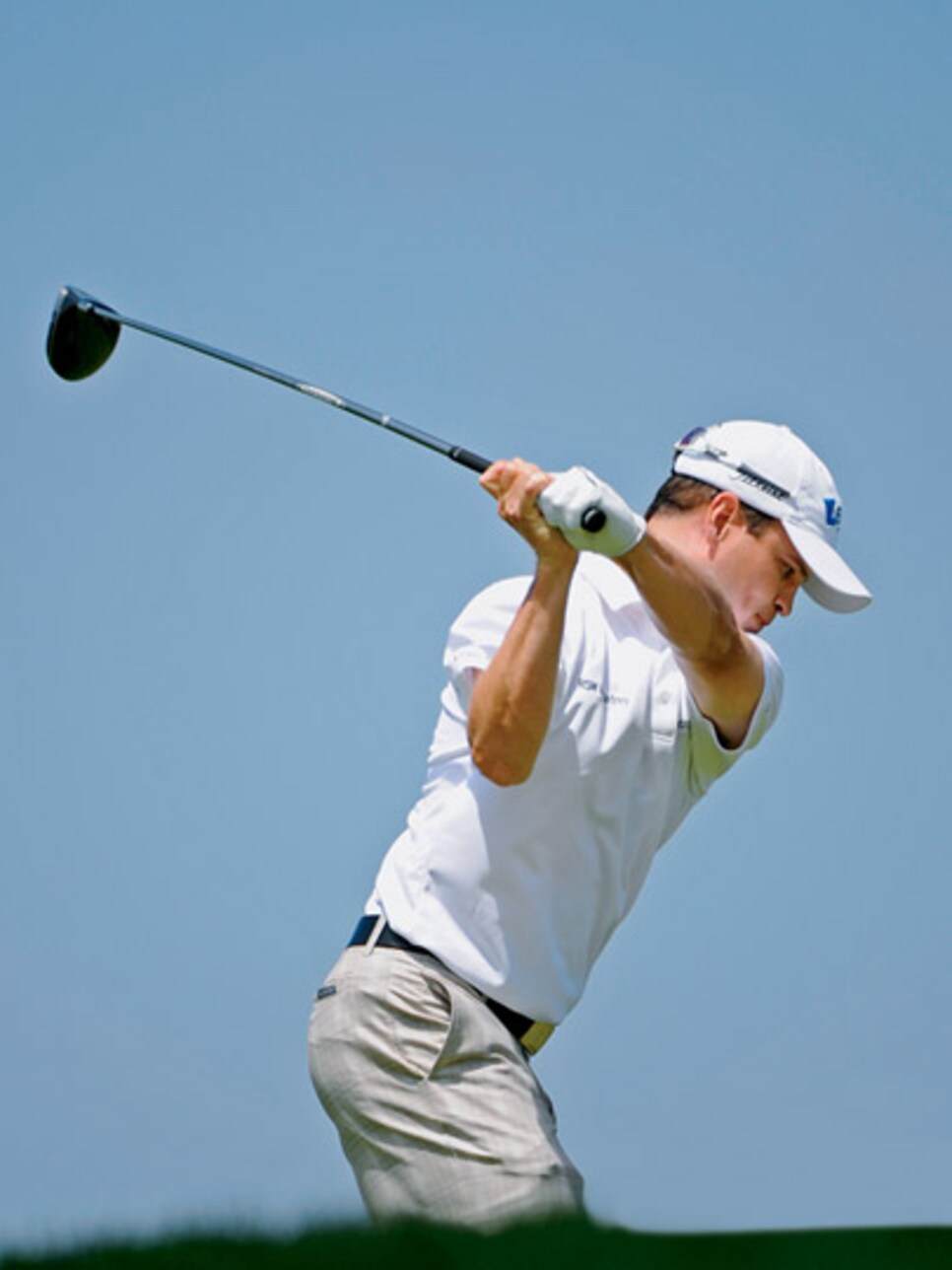 AT MY BEST
By Zach JohnsonMy swing is as good as it has ever been, even when I won the Masters in 2007. I've always hit it pretty straight, with a little draw, and now my spin rate off the driver is coming down -- through the first three months of '09, I've picked up five yards. I don't hit it as far as a lot of guys do, so I have to be in the right spot in the fairway to score, and that means driving it well. The two biggest keys for me are to make a good transition and to keep my hands ahead of the clubhead through impact. I want to feel as if my swing is two swings: one going back and another coming down. This sequencing is huge for my tempo and rhythm. And a hands-forward position really helps me compress the ball.
BUILT FOR ACCURACY
Johnson's follow-through is his signature moveby Ron KaspriskeWhen analyzing Zach Johnson's swing -- to see why he was in the top eight in driving accuracy on the PGA Tour in 2007 and '08 -- it's best to start at the finish and work backward."There are a lot of players who can do what Zach does from backswing to impact," says his teacher, Mike Bender, "but not a lot who can do what he does from impact to follow-through."Specifically, getting the right arm and shaft on nearly a straight line pointing at the target after impact (frame 7). There's no early re-hinging of the club -- a move you see in a lot of players. Bender says Johnson's follow-through is reminiscent of Ben Hogan's and a big reason Johnson doesn't miss many fairways. "When you get the right arm and shaft on a straight line like that, it keeps the clubface square and on line longer," Bender says.It's a follow-through that was grooved out of necessity, says Johnson. His average driving distance of 275 yards in 2008, for example, ranked 181st out of 195 PGA Tour players. So his best chance of competing at the highest level is to control the ball off the tee. That strategy has paid off: Including his Masters triumph in 2007 and a victory at the Sony Open in Hawaii in January, he has had four tour wins and 10 top-10 finishes the past two years."Obviously you want to swing harder to get it farther out there," Johnson says, "but for me it's all about position. The smoother I swing, the more opportunities I'll have for birdies."Johnson knows he'll never be as long as the big-hitters, but he has worked with Bender to squeeze extra yardage out of his tee shots."Over the years he had shifted his hands back in his setup," Bender says. "He could still hit golf shots with his hands back, but I showed him how much more solid he could hit the ball with his hands forward. So we've moved them up, and he's having his best year ever in terms of ball striking.
Frame 1: He sets up on the club's toe because his lower body moves toward the ball on the backswing.
Frame 2: The face is a bit closed here -- a result of Zach's strong grip. He likes to play a little draw.
Frame 4: His right arm is supporting the club as if he's holding a waiter's tray.
Frame 5: Great sequence: He's swinging his arms back down in front of his body.
Frame 6: Most golfers have their shoulders more open here, but his are square. It's perfect impact alignment.
Frame 7: The right arm and shaft form a straight line. That's key to his accuracy.
Frame 8: Zach's arms have folded like rope; he's completely relaxed.