Social Media
Photos: The Week in Golf Instagrams
The PGA Championship and more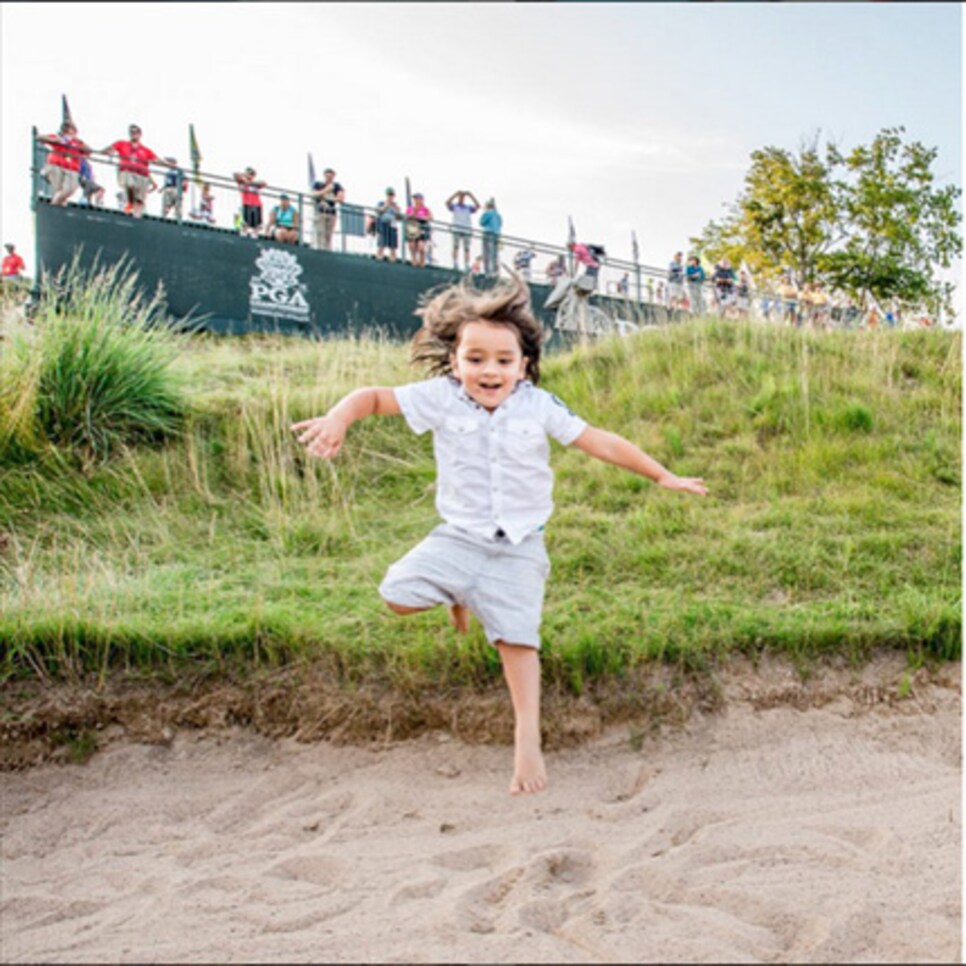 @pgatour
Celebrate good times. #PGAChamp
@jasondayofficial
Ding dong the witch is dead. #pgachampionship #winning
@pgatourwives
Yesterday members from the PGA TOUR Wives Association joined forces with the PGA of America Spouses to work in the gardens and introduce the new Whistling Straits display at Bookworm Gardens in Sheboygan, WI during the @pgachampionship.
@lpga_tour
LPGAWinnerSelfie with Brooke Henderson at the #PortlandClassic
@rickiefowler
Yesterday cruising with my buddy @onearmgolfer ... the smile on his face says it all!! #Inspiring
@pingtour
Pro @dlingmerth is the leader in the clubhouse at the #PGAChampionship (-7) after battling through his second round to card eight birdies. #PlayYourBest
@pga_johndaly
Past Champions Dinner tonight -- good times! #PGA #1991 #CrookedStick #Loudmouthgolf
@justinprose99
17th hole POV. #RoseTintedGlasses #Team
@pgatour
Making an appearance in the Rory-Jordan-Zach gallery: @packers quarterback Aaron Rodgers. #PGAChamp
@ianjamespoulter
Simply didn't have enough of these today.!! Beautiful just chilling on the 13th tee sign.
@pgatour
No. 2 in the world. No. 1 in their hearts. #PGAChamp
@martinkaymer59
Good Morning #EarlyBird #PGAChamp #PGATour #WhistlingStraits #EuropeanTour
Hannah O'Sullivan @hannah_sos
So beyond blessed with the win this week. Thank you so much to everyone who made this event possible, especially @usga and Portland Golf Club. And a huge thank you to all my friends and family for the endless support. I'm so grateful that I could share this experience with my mom and dad. #TGBTG #USWomensAm
@justinprose99
Morning everybody ... After nine weeks on the road it's time to have a week at home for some R&R with the family!! #FirstStopFishing Thanks again for all the support ... Team Rose