Social Media
Photos: The Week in Golf Instagrams
Breakfast with a view and a house of cards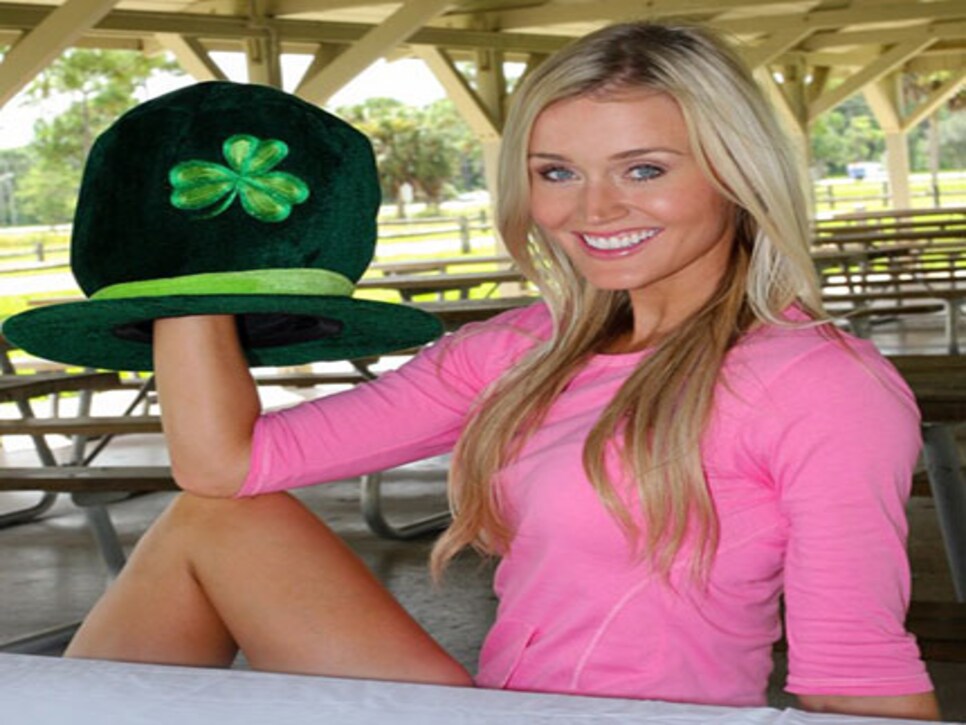 Blaire O'Neal @blaironealgolf
Kiss the Irish!
brerwolfe @brerwolfe
I jinxed Stenson, apparently. Matt Every made a monster putt to win, well-deserved. Nice work. #pgatour #golf #ArniesPlace #ArnoldPalmerInvitational #api @apinv #bayhill #MattEvery #winner #champion #trophy #orlando #Florida #FloridaSwing
Rory McIlroy @rorymcilroy
Breakfast with a view! Let's go @manchesterunited
The Players View @theplayersview
Hyo-Joo Kim (-21) Wins the LPGA JTBC Founders Cup by 3 shots over Stacy Lewis. #hyojookim #Founderscup #LPGA #JTBC
Graeme McDowell @graeme_mcdowell
Quick 5k run this morning and a dip in the pool with the family. Off to Bay Hill now for a look at this weeks track! #API
PGA Tour @pgatour
Arnold Palmer's Bay Hill Club & LodgeWelcome to the @apinv. Today's #PGATOURDaily is this shot of The King in the Callaway truck at Bay Hill, which shows how excited he still gets for new equipment.
European Tour @europeantour
As the waiting game continues Kevin Phelan puts his time to good use by making this house of cards. And he looks very proud with his work. #MadeiraIslandsOpen
LPGA Tour @lpga_tour
Young golfers are on the course early to watch @mpressel in the Pro-Am this morning! #LittleGirlsBIGDreams
Luke Donald @lukedonald
Well that's the Christmas card sorted! #TakingOneForTheTeam #Disney
Paula Creamer @paulacreamer1
Just your normal trip to Whole Foods ... Who doesn't wear heels to the grocery store?????? Photo cred. @haypoole
Callaway Golf @callawaygolf
Callaway Pro Tour Build Room: PM Grind gets the green light. Our new high toe wedge makes its #PGATOUR debut next week in San Antonio, and our team is busy building 95 wedges today for requests from Harris English, Jim Furyk, Chris Kirk, Sang-Moon Bae and more. (Details coming soon.)
Nicole Castrale @nicolecastrale
This is how we roll! @mpressel @brittanylang7 #staterbros @fritolay #shotgun #respectyourelders
Dominic Bourque @golf_arctica
Wolf Creek Golf Club #mesquite #nevaada #mypics #2009 #lasvegasgolf #wolfcreek #wolfcreekgolf #golfcourse #golf