Strege
Cross these items OFF your gift list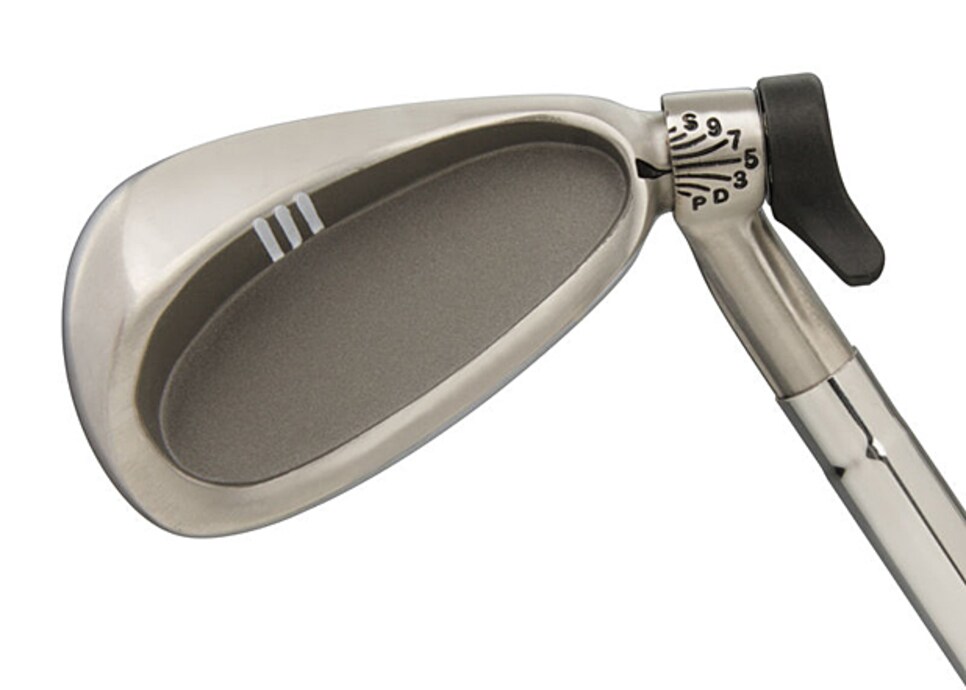 The 33-in-1 Golf Club
Hammacher Schlemmer offers this, a replacement for your entire set of clubs. It has an adjustment that provides 33 different lofts. The company even went to the trouble to offer the 33-in-1 in right-handed and left-handed models, 37 or 38 ½ inches in length to accommodate shorter or taller players. Seriously. Has anyone ever seen one of these clubs in play? And at $199.95, they're too expensive to give as a gag.
Ian Poulter headcover
A headcover made to resemble Ian Poulter might be the perfect gift to give, say, Lee Westwood, as a gag. Otherwise, best not to buy it for someone you love.
golf club rockers
These are handmade by Massachusetts artist Mike Bellino of Canadian white cedar and reclaimed golf clubs. No knock on his talent, but the chairs look neither comfortable nor compatible with any decor. They're not cheap, either: $280 in a kids' size, $360 in an adult size.
digital scorecard
This is a digital scorekeeper for four players. "You enter the number of strokes. It does the rest. Tracking stroke-by-stroke front and back 9 tallies and overall scores for up to 4 players," its marketing says. Good if you can't add, perhaps. But better for all those courses that don't provide a scorecard and pencil for free.
Chippers
It pains me to say this, given that a chipper was the club of choice for my late uncle for as long as I can remember from 100 yards in, but, why? Everyone already carries a chipper, several of them, in fact. They're called irons. You want a chipper with 36 degrees of loft? Choke down on your 8-iron.
UroGolf and GoGirl
The UroGolf is a tube in the shape of a golf club that permits a male golfer to take care of business when nature calls. The GoGirl similarly accommodates females. Is this really that much of a problem on a golf course that we need products for it?
golf bag utility belt
The utility belt fits around the golf bag and holds a water bottle, cell phone, balls, pencils, glove, towel and tees. Doesn't the golf bag do these things, too?
FlairHair White Visor
For the golfer who has everything, including an weak sense of humor. It's a visor with a mop of brown hair attached to it, guaranteed to do ... we're not sure.
Loudmouth Golf Aloha Girls-A Pants
These trousers are from Loudmouth Golf, the apparel company that John Daly represents. This design makes Loudmouth's other offerings look tame. Maybe that's the point.
The Golden Putter
Actually, this is a great gift, a work of art: a putter with a 24-carat hard gold-plated clubhead and shafts. We urge everyone to purchase one for a friend. It's a steal, too, at just $2,900.