Swing Sequence: Rickie Fowler
Rickie Fowler, who had two top-five finishes through February in his first full season on the PGA Tour, is basically self-taught. Study the mechanics of his swing frame-by-frame with analysis by Jim McLean.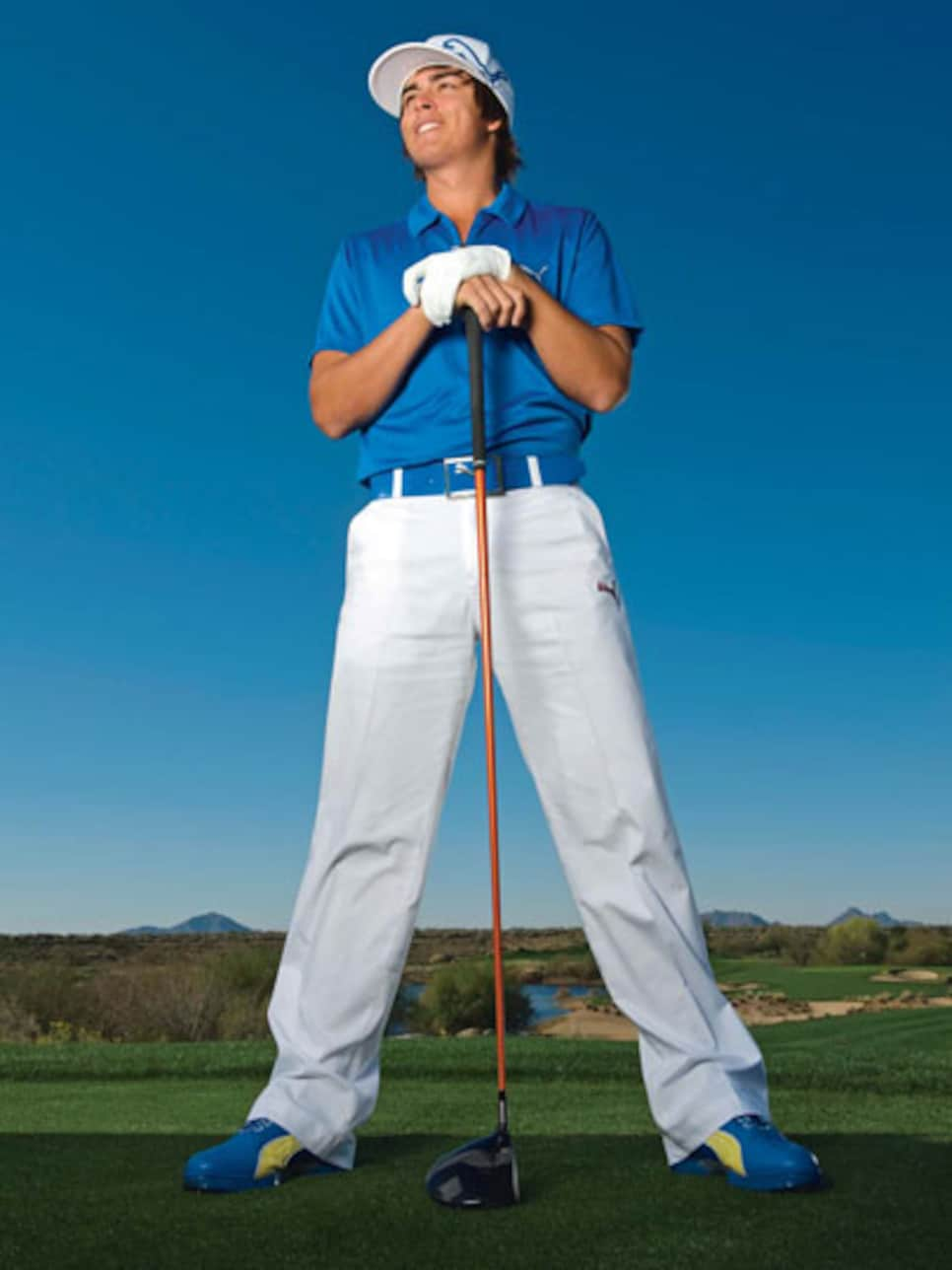 NOTHING TOO COMPLICATED
If you asked me to discuss the mechanics of my swing, I'm afraid it would be a short conversation. I'm a feel player. My main focus is on making solid contact. I know my swing and my tendencies, and if I get into a spell of hitting the ball a little thin with my driver, or off the toe, or with the clubface a shade open or closed, I can make a small adjustment or two to get back on track. I make the corrections by instinct. Learn to recognize the feel of different off-center hits and an open or closed face at impact. They'll give you clues about your swing and help you start fixing mistakes on your own. It's a fun way to play and improve.* -- Rickie Fowler*
---
AGE: 21 | HEIGHT: 5-feet-9 | __DRIVER:__Titleist 909 D2, 7.5 deg. | BALL: Titleist Pro V1x | DRIVING DISTANCE (RANK): 290.0 yards (21st) | __CLUBHEAD SPEED (RANK):__115.5 mph (33rd)
AN ARTISTIC THRILL RIDE
Rickie Fowler has learned what can't be taughtRickie Fowler's view of the golf swing comes down to this: What he doesn't know can't hurt him, and what little he does know works. Fowler, who had two top-five finishes through February in his first full season on the PGA Tour, is basically self-taught, except for some sessions with local pro Barry McDonnell. Growing up in Murrieta, Calif., Fowler, now 21, had no golf hero and emulated no one. He has never read an instruction book ("I did look at the cool drawings in that Ben Hogan book," he says) or even examined his fluid, blurry-fast swing on video. The result is a freewheeling move that's a screaming denunciation of the mechanical methods of the previous era."There are several young players coming up who've learned to play their own way," says teacher Jim McLean. "Rickie might be the best of them, and he's clearly one of the best ball-strikers on tour already. I haven't helped Rickie with his swing, but I offered him one bit of advice when I met him a couple of years ago. I told him to never, ever let anyone change his swing."The driver is the best part of Fowler's long game. His flattish, lashing swing produces enormous length, and his misses are seldom severe. His lone swing thought: Catch the ball on the sweet spot."I love the long, firm tracks, the harder the better," Fowler says. "I wouldn't mind if they all were like Royal County Down [where he won three matches in the 2007 Walker Cup]. But whatever the course, I'm ready to go."--Guy Yocom
Rickie's low hands bring to mind Lanny Wadkins, also a great driver.
Keeping the arms close to the body is an instinctive effort to create power.
When the club gets vertical like this, it feels light.
Flat plane at the top means a shallow, level approach; ideal for the driver.
His arms are down in front of him, not lagging across his chest.
Plenty of space between his arms and body.
Finishes can look contrived, but Rickie's is very natural.
TURN THE HAND DOWN
Rickie Fowler pours every bit of his 150 pounds into his driver swing. Many positions play a part in his remarkable power and control, but the one I like best is his superb right-hand release. Notice how his right wrist is arching downward as far as possible. It's a dynamic, speed-producing action that keeps the clubhead low through impact and the ball on the clubface a fraction longer than normal. The ball and clubface are compressed with super efficiency. Combine Rickie's swing speed with this power move, and you end up with the ultimate smash factor.--Jim McLean