Golf Instruction: Swing Sequences
Swing Sequence: Tiger Woods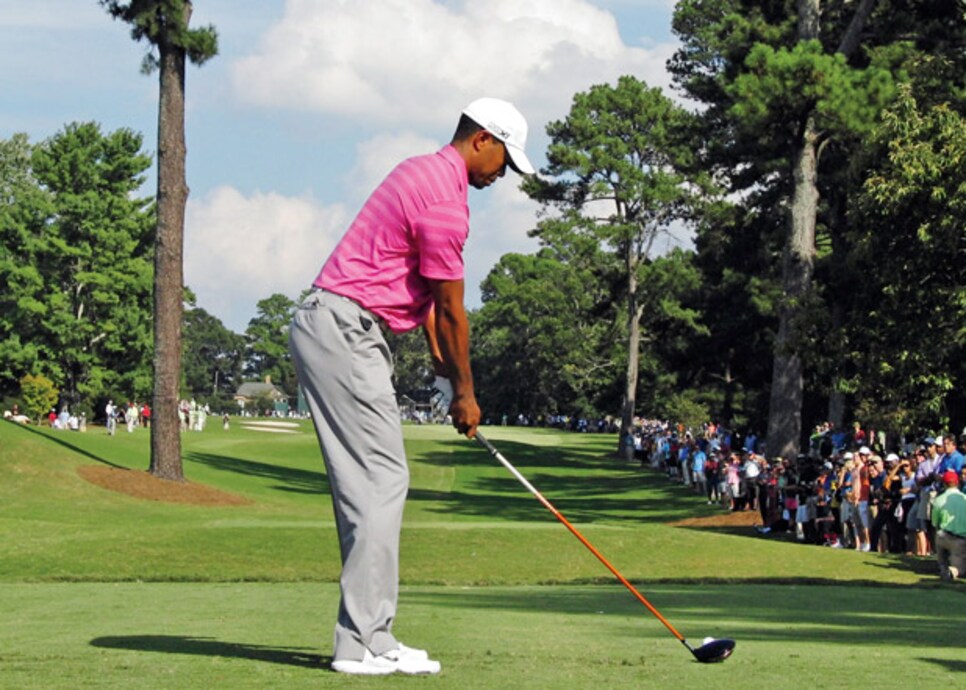 Slow-motion video
Tiger rotates his hips from the get-go. I see this as a natural accommodation to age.
Slow-motion video
His club is pointing a bit left at the top. This sets up a fade—his go-to shot these days.
Slow-motion video
He springs up using his legs. It s a driver thing—you don't see this with a wedge.