Instruction
U.S. Open 2023: How Rickie Fowler learned to take his range swing to the golf course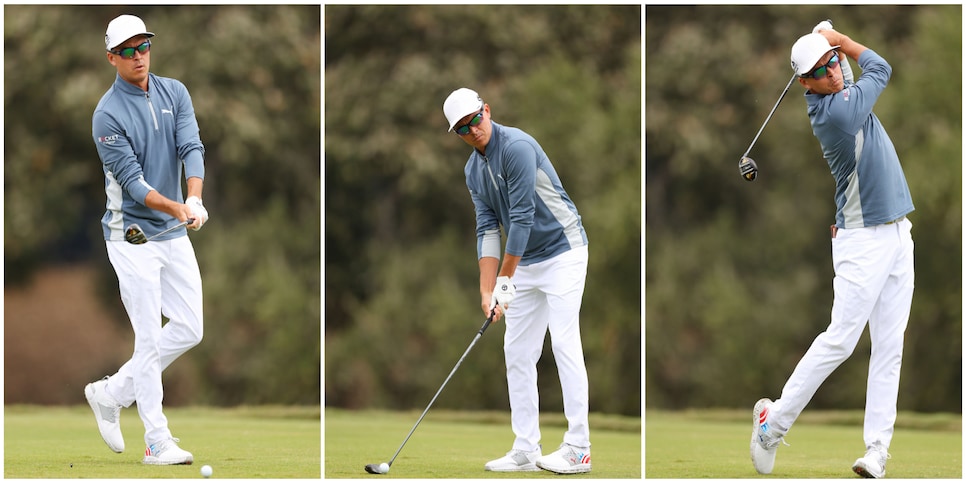 LOS ANGELES — It wasn't a journey he particularly enjoyed, but Rickie Fowler likes where he's ending up.
Rickie Fowler made history on Thursday at the U.S. Open. His opening-round 62 on a scorable day at Los Angeles Country Club was the lowest in U.S. Open history, and the joint-lowest in major championship history. He held the mantle alone for less than 30 minutes, until Xander Schauffle knocked in a short putt to equal that score.
The signs of progress have been there for Fowler in recent months. He comes into the tournament eighth in strokes gained/approach and 12th in strokes gained/tee to green. In 17 events he's made 15 cuts, has 12 top 25s and six top-10 finishes. Now he has a U.S. Open record.
"It's definitely been long and tough," he said. "A lot longer being in that situation than you'd ever want to. But it makes it so worth it having gone through that and being back where we are now."
There's a lot of golf left to be played, but progress is progress. And for Fowler, Thursday at LACC marked the confluence of the two key components in golf: Marrying the technical side of the game, with the mental.
Fowler's always had a relatively homegrown move, but looking to freshen things up in late 2019, he wanted to clean up some of the quirks. With his longtime coach Butch Harmon's travel schedule limited, Fowler enlisted the help of Kevin Kisner's coach, Golf Digest Best in State teacher John Tillery. Fowler says he worked on getting his swing moving in "cleaner" lines:
The club less outside on the takeaway
More upright at the top of the backswing
Not as far behind him on the downswing
The pair parted ways professionally in 2022 but they remain close personally and Fowler assigns Tillery a lot of credit.
"I still give a lot of credit to Tillery from everything I learned from him," he said. " Unfortunately it just wasn't the right fit. And he's still a great friend of mine. But from learning all that and then to being back with Butch and just getting back to playing golf is why we're here today."
Fowler succeeded in getting his swing in better shape; his issue was one of application. Learning to take his new technique from the range, to the golf course.
"He's been around and seen a lot and been around so many great players. He's coached so many guys to reach, I would say, their potential," he said. "I feel like he's a very good golf and life coach. Kind of separate from being a swing coach. He can be technical and mechanical if needed, but he understands the playing and the mental side. If you may be a little off finding one thing or just telling you just something to give you a little confidence to go out there and just go play golf and keep it simple. That's been one of the big things has been me getting back to playing golf."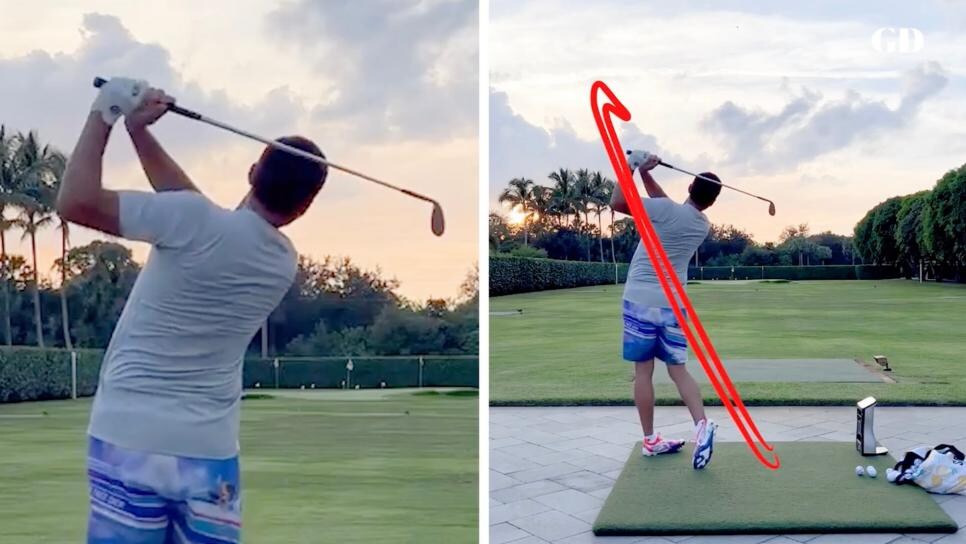 Fowler said a large part of his problem was simply thinking too much. It was preventing things from "clicking" in his golf swing. He wanted to freshen things up, he said, by simplifying.
Playing better golf he is.
Ultimately, it was the keeping it simple part that was key. Learning to pick one thing in his swing, and not much else. Good advice for the rest of us, and it is certainly working so far at LACC.