Diaz
My Five: Historic Q School Grads
Golf Digest Senior Writer Jaime Diaz ranks the standouts in Q School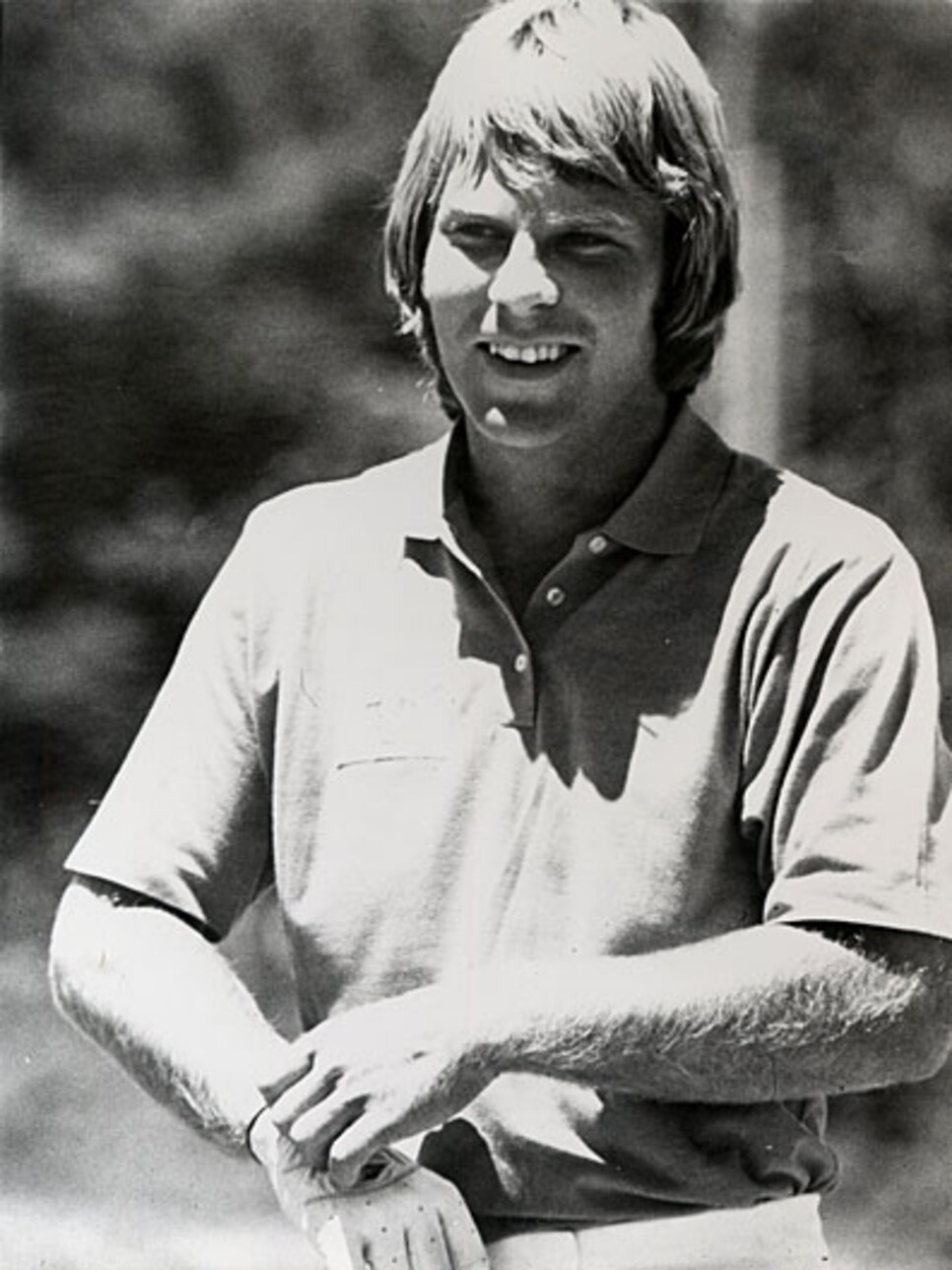 Photo By: Golf Digest Resource Center
Photo By: Stephen Szurlej
Photo By: J.D. Cuban/Getty Images
Photo By: Scott Halleran/Getty Images
Photo By: Scott Halleran/Getty Images
Ben CrenshawFresh off winning three straight NCAA individual titles while at the University of Texas, the 21-year-old Crenshaw gave more credence to projections that he would become golf's next dominating player when he won the 1973 PGA Tour Q School, played over 144 holes, by 12 strokes. He then went out the next week and won his first tour event, the San Antonio Open, and was runner up in his second. The Austin native would go on to win 19 times on the PGA Tour, including two majors, and make the Hall of Fame, but in some quarters he remains an underachiever. Crenshaw himself is wistful when he recalls the unencumbered naturalness and seemingly limitless potential of his youth. "I didn't think," he says. "I just did."
Photo By: Golf Digest Resource Center
Mac O'GradyProbably the most agonized player in Q school history, O'Grady failed to qualify 16 times from 1971 through 1981, sometimes twice a year. It looked like 17 in 1982 after he took a Greyhound bus from Los Angeles to Ponte Vedra and opened 79-76. But the volatile O'Grady steadied, and in the fourth round came through with a brilliant 66 at Sawgrass. Before the sixth and final round, O'Grady wrote in his journal, "Can Big Mac find the golden arches?" The next day, he had tears in his eyes as walked up the 18th hole of the TPC Stadium course on his way to a 73 that finally earned him his card. "Bring out the fruit juices," wrote the health nut, "it's time to celebrate this victorious parade that has taken over one decade to complete." He left the tour as a full time player in 1989, but this year, at age 59, O'Grady again entered Q school, failing to advance in the second stage.
Photo By: Stephen Szurlej
Robert LandersAn inspiring symbol of the last-chance dream that 50-and-over golf represents, Landers was a modest cattle farmer outside of Ft. Worth who didn't begin playing seriously until age 28 and did most of his practicing in the field next to his cows. But at the 1994 Senior Tour Q school, he and his wife drove to Lutz, Florida, stayed in a $34-a-night Ramada, and in the kind 40 mph winds that were commonplace in his pastures, finished sixth to qualify. Endorsed by the work clothes maker Dickies and always playing in tennis shoes, Landers became a gallery favorite with fans that called themselves the "Moo Crew." Landers was out of his depth competitively, however, never finishing better than T-14 in the two years he played.
Photo By: J.D. Cuban/Getty Images
Michelle WieAlthough she had played in 62 professional events since age 13, Wie drew little respect from LPGA players because she had been given 53 exemptions. After failing to earn enough in 2008 to gain exempt status in 2009, Wie joined the LPGA at age 20 and entered Q School. With critics openly hoping she would fail, Wie made it through the first stage and played steadily in the final stage, although she had some nervous moments when she opened the last round with three-straight bogeys. But she brought it back with a 74 to finish seventh and win her card. "It's a good feeling," Wie said. "I really earned it. I legitimately went through Q School. And I got it." Since then, while dividing her time between the tour and her studies Stanford, Wie has won twice.
Photo By: Scott Halleran/Getty Images
Ty TryonA schoolboy phenom who turned pro at age 16, Tryon at 17 became the youngest player ever to earn his PGA Tour card at the 2001 Q school. His bogeyless 66 in the final round was particularly impressive, as Tryon had to pass a number of players in order to qualify with one shot to spare. But from that point, Tryon became a cautionary tale. Restricted from full PGA Tour membership until he turned 18, Tryon's first full season on the big tour was 2003, when he only managed to make four cuts. He fell off the Nationwide Tour after 2004, and since has managed a victory on the Hooters Tour and the Gateway Tour. He made it to the final stage of Q School this year, but finished T-114.
Photo By: Scott Halleran/Getty Images