Diaz
My Five: Best Ball-Strikers
Golf Digest Senior Writer Jaime Diaz ranks golf's best ball-strikers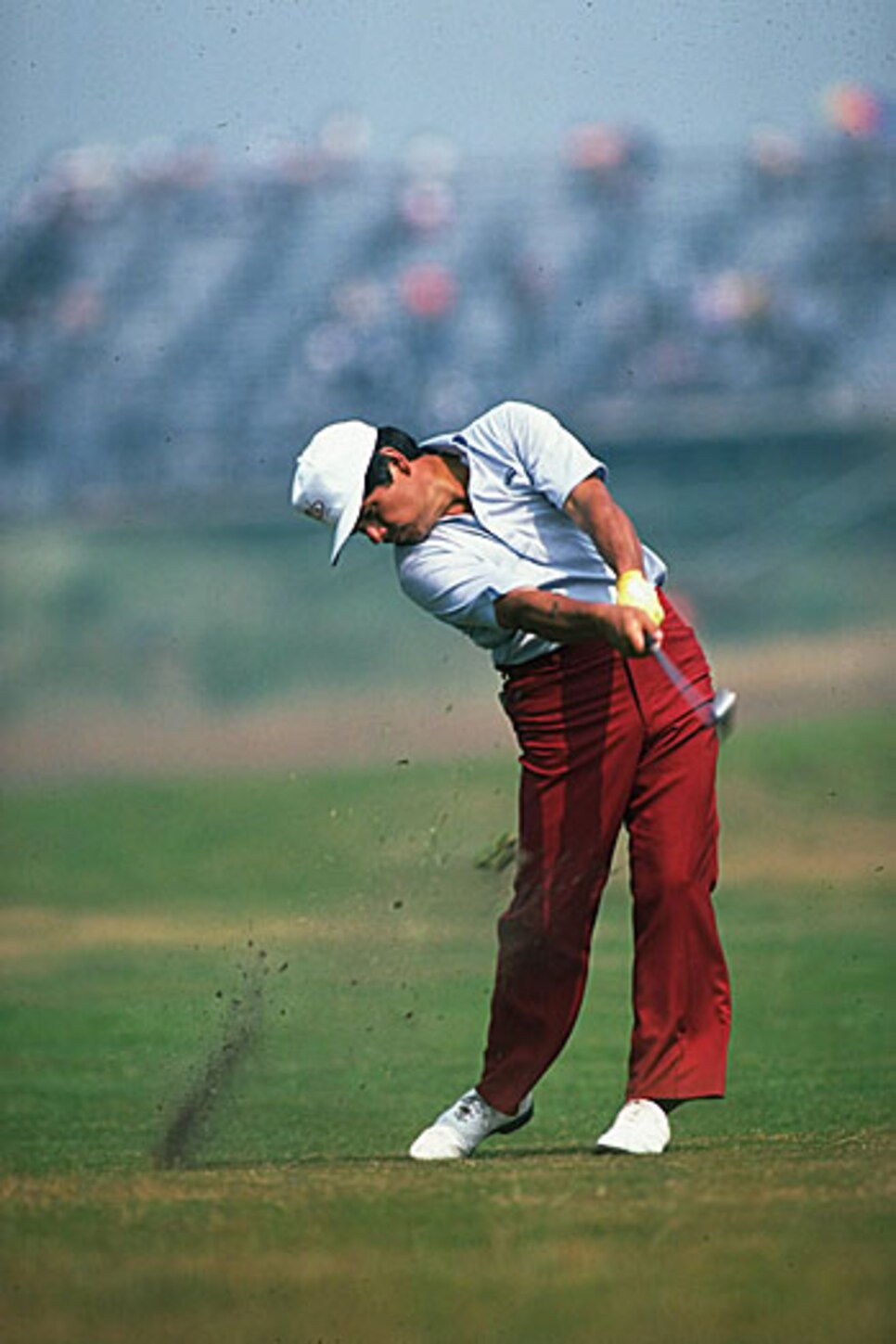 Photo By: David Cannon/Getty Images
Photo By: Gary Newkirk/Getty Images
Photo By: Stephen Dunn/Getty Images
Photo By: Stephen Szurlej
Photo By: Craig Jones /Getty Images
Lee TrevinoTrevino's move was called "agricultural" by British scribe Leonard Crawley because it was flat and marked by a pronounced extension toward the target, but in fact it was a picture of grace, balance and strength. Built close to the ground at 5-8, 180 pounds, Trevino blended an individualistic technique he truly "owned" with great hand-eye coordination to hit nearly every shot dead solid. Trevino had a bit of trouble hitting it high enough to hold extremely firm greens, and he's the first to say that he won two U.S. Opens and two PGAs in wet conditions, but he was otherwise flawless. His feel and precise contact made him a genius wedge player, with the risky low burner that took one hop and stopped being his specialty. And nobody has been straighter off the tee under pressure; Jack Nicklaus said the certainty that Trevino wouldn't miss a fairway made him his toughest opponent head to head.
Photo By: David Cannon/Getty Images
Nick PricePrice was a supreme technician who, along with his boyhood friend and coach David Leadbetter, devoted his career to refining his swing. What Price eventually developed was a compact, repeating action that truly compressed the ball and made his irons sound like they were fired from a gun. For a long time mediocre putting and an under-confident temperament kept him from winning, but with the help of Bob Rotella, Price put it all together in a golden patch from 1992 to 1994 in which he won 16 of 54 tournaments. The 1994 PGA at Southern Hills, where Price won by six, was an all-time exhibition of ball-striking. As much as Leadbetter is known for his work with Nick Faldo, he has always said it was Price who hit it better.
Photo By: Gary Newkirk/Getty Images
Mac O'GradyFor the ability to hit awe-inspiring shots of every shape and height, O'Grady was in the very top class. In the 1980s, few things in the game were as impressive as the verbose O'Grady giving a physically amazing tutorial on the golf swing before an appreciative audience of peers. Gifted athletically, the lean Grady combined impeccable technique with power. He won the 1987 Tournament of Champions at very long La Costa relying almost exclusively on a 1-iron off the tee. But O'Grady's tournament career was short and brutish, because while his swing and ball-striking were near perfect, his competitive temperament and putting stroke were anything but. His legacy will be as a student and teacher of the modern swing, and especially as the supreme demonstrator.
Photo By: Stephen Dunn/Getty Images
Johnny MillerWith an almost automatic gift for square contact that was implanted as a boy hitting balls for hours into a canvas tarp in the garage of his San Francisco home, Miller is prominent in the ball-striking pantheon. After honing his game on the tight, severely cantered fairways of the Olympic Club, Miller reached his peak in the early to mid 70s, when he stiffed mid-iron approach shots at a rate that's never been surpassed. His genius from the fairway -- which included an uncanny sense for the correct distance -- was the key to his closing 63 at Oakmont, along with his double-digit victories in the desert. Like Hogan, Miller used his left-handedness and exceptional physically strength to employ an extremely weak grip and still achieve an ideal forward lean of the shaft at impact. The result was shots that barely curved as they honed in on the target.
Photo By: Stephen Szurlej
Tiger WoodsAll of Woods' swing rebuilding projects, especially his current one, have obscured the fact that his best ball striking -- which combined extreme length with control through the bag -- is the all-time standard. Even as a junior Woods could hit shots that made major championship winners stop in their tracks, but once he ground off the rough edges, he became a machine. In both 1999 and 2000, he was at the top of the PGA Tour in nearly every statistical category, including first in greens in regulation and total driving. Good as it was on paper, it was better in person. I remember the very windy last round of the 1999 WGC American Express Championship at confining Valderrama, where Woods fashioned every type of shot to win. It's good to see that under Sean Foley, Woods is reviewing a lot of video from his early career.
Photo By: Craig Jones /Getty Images