Michelle Wie's Career In Photos
Reviewing the eventful, still-young career of Michelle Wie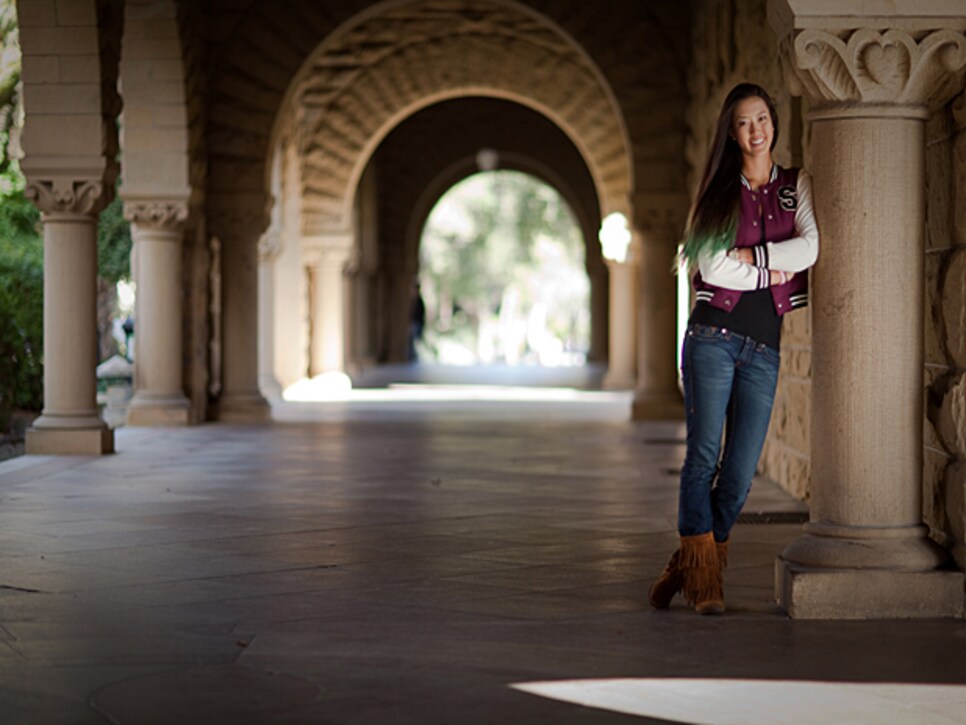 Wie graduated from Stanford in 2012 with a major in communications.
2003Wie poses with the championship cup after winning the USGA Women's Amateur Public Links Championship. At 13, Wie is the youngest person in USGA history to win an adult championship.
2004In a bold move Wie competes at the PGA's Sony Open. Here she urges a birdie chip home on the 17th hole and shoots a 68, missing the cut by one stroke. Her second-round 68 was, and still is, the lowest score by a woman in a PGA Tour event.
2005 Women's British OpenAs the winner of the low amateur trophy finishing third overall, Wie posed with the winner Jeong Jang at the Royal Birkdale Golf Club.
2005 LPGA ChampionshipRunner-up Wie waves to the crowd on the 15th hole after making a birdie during the final round.
2006 Kraft-Nabisco ChampionshipWie on her way to a T-3 finish.
2006 Women's U.S. OpenWie misses her birdie putt attempt on no. 13 in the final round and goes on to finish T-3.
2009 Lorena Ochoa InvitationalWie celebrates her first win on the LPGA Tour.
2010 Canadian Women's OpenChristina Kim douses Wie with champagne as she wins the title.
2011 DubaiMichelle always travels with her parents. She relies upon them for their expertise and their personal support. Here she works on her putting with her father B.J.
2011 Solheim CupWie arrives at the gala dinner prior to the 2011 Solheim Cup with the look and poise of a runway model.
2011A girl and her dog: Wie poses with her beloved Lola.
2013Wie posted this pic to her Instagram account while enjoying the LPGA's off-season.
2014Wie poses for a "My Shot" feature in the January issue of *
Golf Digest
*.
2014Wie shoots a final-round 67 to come from four shots behind to win the LOTTE Championship in Hawaii, her first LPGA title in nearly four years.
2014Wie shoots a final-round 70 at Pinehurst No. 2 to win the U.S. Women's Open, the first major title of her career.