We're used to some unique and somewhat crazy looks from Michelle Wie. She embraces being different. But how about her appearance at the Evian Championship in France?
This might be her wildest look yet!
The fashion is inspired by a guru, Guy Tang, known for his bizarre hair styles. Wie's manager, Jamie Kuhn, pointed to Wie's love for experimenting with colors and styles as her reason for going with the rainbow look. Why not? You can check out Tang's Instagram (with 864,000 followers) to see Wie's inspiration.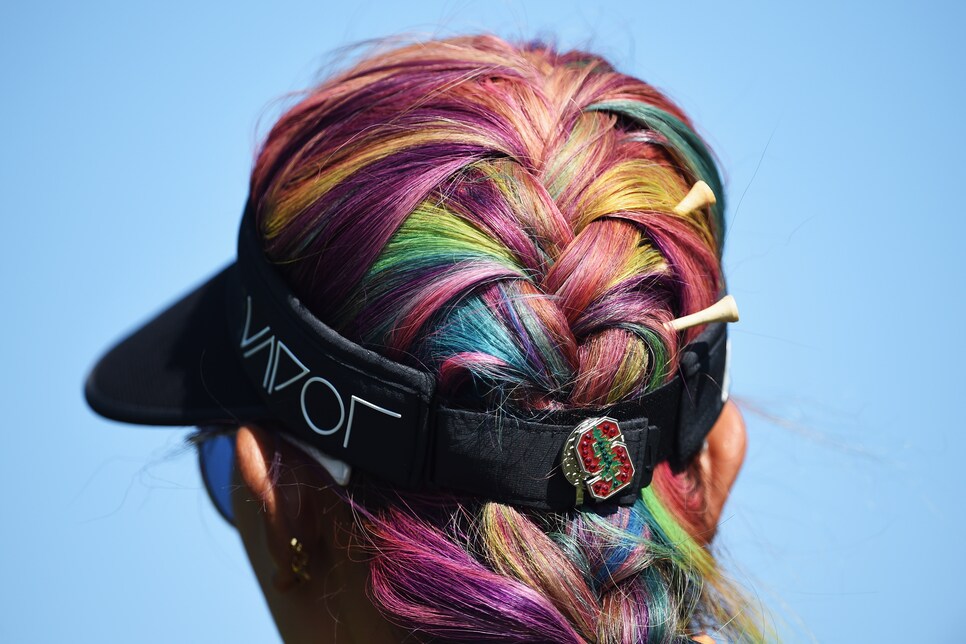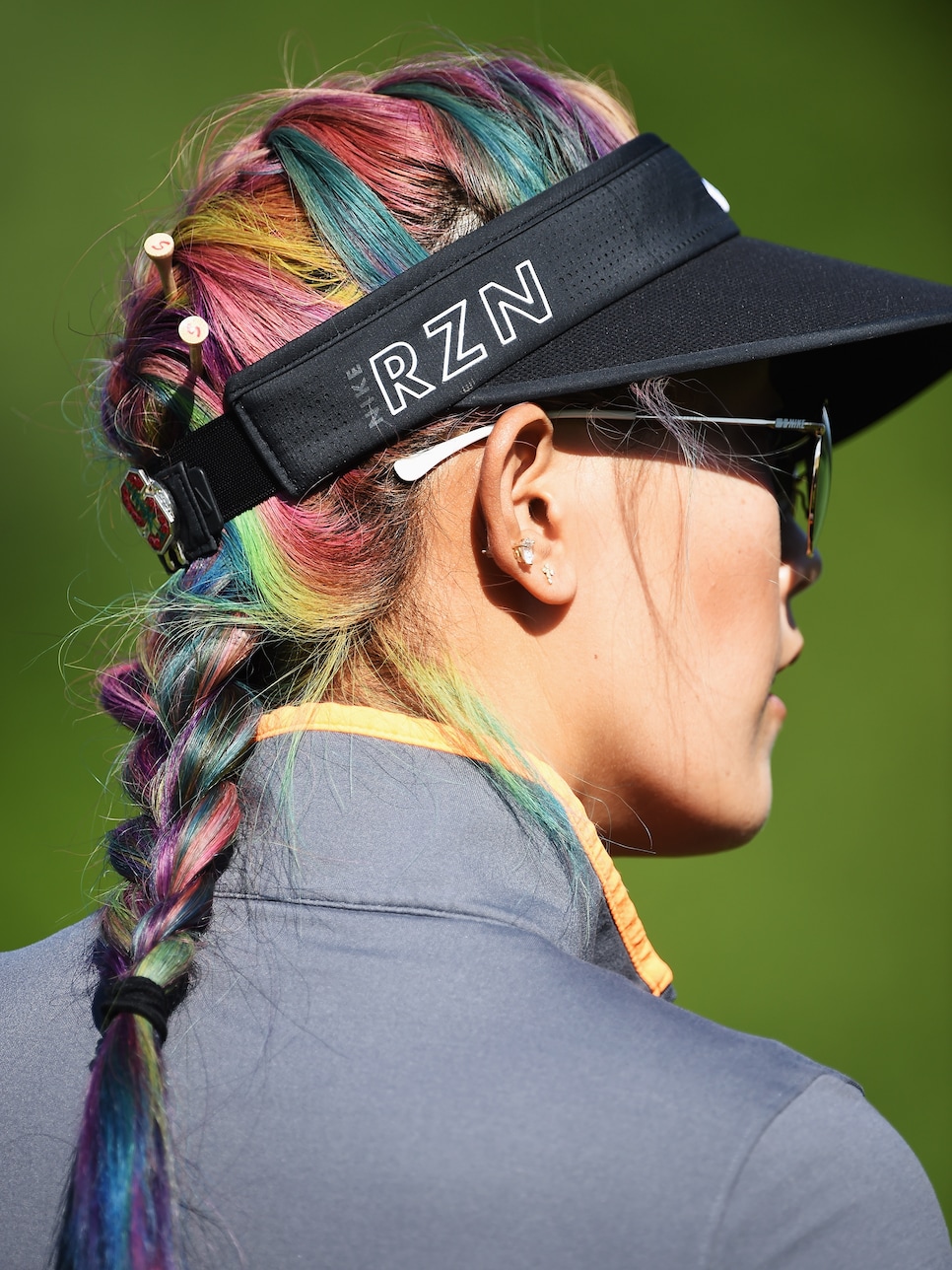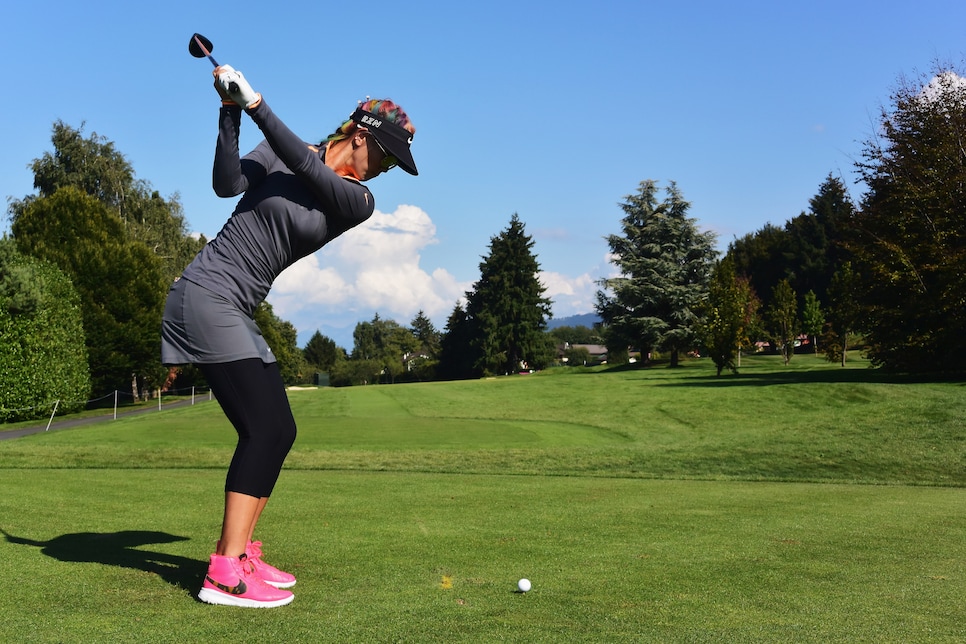 Maybe the added flair and hair style will bring Wie some good luck at the year's last major!