Golf Courses
What are the 10 best deals in golf? We solicited input from editors, writers and readers (via Twitter and Facebook) and came up with this list, shown in alphabetical order. The green fee at each course, in peak season, is less than $55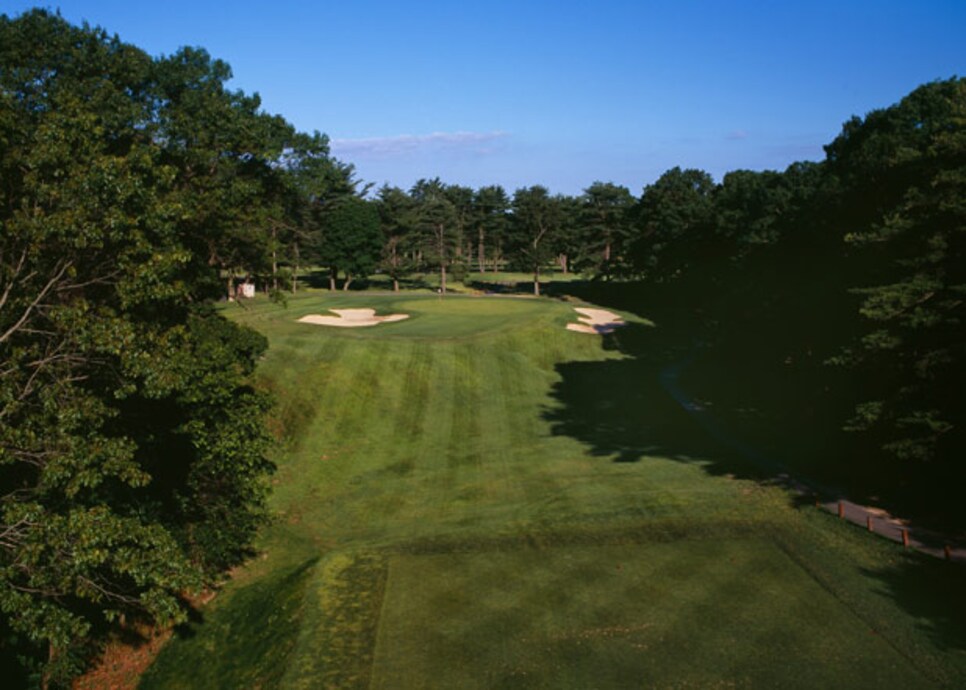 Photo By: Photo: Courtesy of Commonground
Photo By: Photo: Joey Terrill
Photo By: Photo: Rob Perry
Photo By: Photo: Joann Dost/The Pacific Grove Golf Links
Photo By: Photo: Courtesy of Robert Castellino/Pinon Hills Golf Course
Photo By: Photo: Courtesy of Saratoga Spa Golf
Photo By: Photo: Courtesy of Stonebridge
Photo By: Photo: Courtesy of Threetops Course
Photo By: Photo: Premier Aerial Imaging
1. Bethpage (Red)
Farmingdale, N.Y.
½__ | A.W. Tillinghast,
nysparks.com,
516-249-0700, $48 (non-New York state residents pay $96).__This Tilly original is known for its doglegs and long par 4s.
CommonGround
__Aurora, Colo. (not yet rated), Tom Doak,
commongroundgc.com,
303-340-1520, $50.__Rebuilt by Doak, CommonGround will be the companion course to Cherry Hills for the 2012 U.S. Amateur (Aug. 13-19).
Photo By: Photo: Courtesy of Commonground
3. Coronado Golf Course
Coronado, Calif.
__ | Jack Daray Sr.,
golfcoronado.com,
619-435-3122, $35.__Just minutes from downtown San Diego, Coronado hosts more than 100,000 rounds a year because of its consistent weather, amazing scenery and great value.
Photo By: Photo: Joey Terrill
4. Olympic at Gold Mtn.
Bremerton, Wash.
½__ | John Harbottle,
goldmt.com,
360-415-5432, $49.__It's hard to beat summer's all-you-can-play monthly rate of $250 at this site of the '06 U.S. Amateur Public Links.
Photo By: Photo: Rob Perry
5. Pacific Grove
Pacific Grove, Calif.
__ | Jack Neville/Chandler Egan,
pggolflinks.com,
831-648-5775, $52.__Portions of the back nine remind some of Pebble Beach. One difference: You can play it nine times for the price of the No. 1-ranked public course.
Photo By: Photo: Joann Dost/The Pacific Grove Golf Links
6. Pinon Hills
Farmington, N.M.
½__ | Ken Dye,
pinonhillsgolf.com,
505-326-6066, $47.__Set at the merger of three rivers, this community recreation facility was named best municipal course in the country by Golf Digest in 1995 and 2002.
Photo By: Photo: Courtesy of Robert Castellino/Pinon Hills Golf Course
7. Saratoga Spa Golf
Saratoga Springs, N.Y.
__ | William Mitchell,
saratogaspagolf.com,
518-584-2006, $44.__Toga Town becomes a hot spot every August for horse-racing season, but if you need a break from gambling, this course is a safe bet.
Photo By: Photo: Courtesy of Saratoga Spa Golf
8. Stonebridge G.C.
Rome, Ga.
½__ | Arthur Davis,
romestonebridge.com,
706-236-5046, $49.__At the base of the Appalachians, the terrain is flat but unforgiving off the tee. The course features Georgia pines and a 27-acre lake.
Photo By: Photo: Courtesy of Stonebridge
Threetops
__Gaylord, Mich. (no star rating), Rick Smith,
treetops .com,
866-348-5249, $49.__One of the best par-3 courses in the country, Threetops was the host of ESPN's Par-3 Shootout, where Lee Trevino aced the seventh hole for $1 million in 2001.
Photo By: Photo: Courtesy of Threetops Course
10. Wild Horse G.C.
Gothenburg, Neb.
½__ | Dan Proctor/Dave Axland,
playwildhorse.com,
308-537-7700, $43.__There are no trees or water on this 300-acre, links-style course on the fringe of Nebraska's Sand Hills. Wind can be a big factor, though.
Photo By: Photo: Premier Aerial Imaging