Golf Instruction
Ranking The Top-10 Golf Psychologists
Many tour pros train their brains as hard as they do their golf swings. We asked 125 players on the PGA, LPGA & Champions tours to name golf's top mental-game experts. Here are the results—with a look at who they are, what they teach & how you can think like a great player.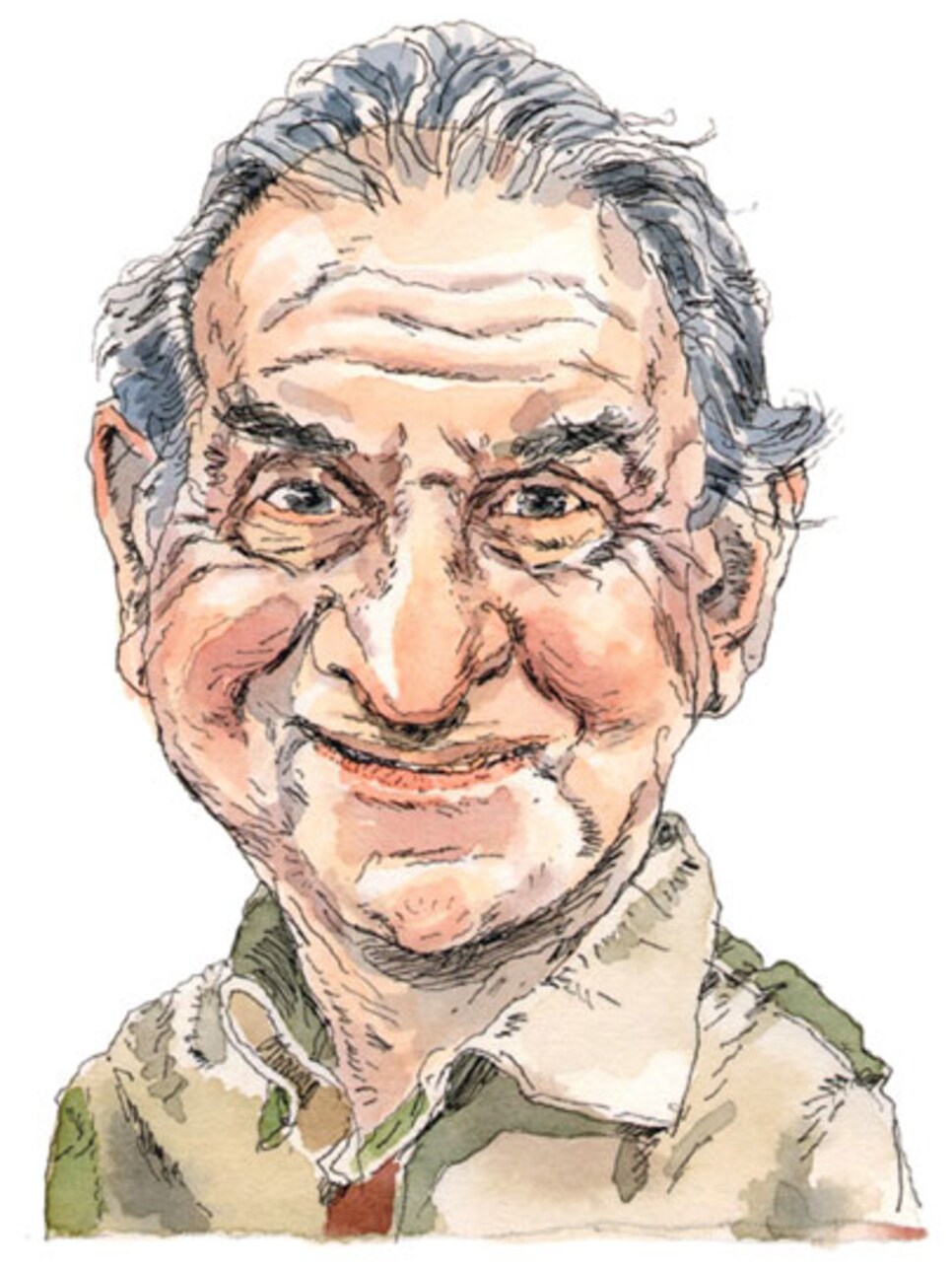 Bob Rotella, Ph.D.
BASED: Kestwick, Va. HISTORY: A former professor at the University of Virginia, Rotella, 64, has guided STUDENTS: to 74 tour wins. He has written seven books, including Golf Is Not a Game of Perfect.STUDENTS: Ernie Els, Graeme McDowell, Keegan Bradley, Padraig Harrington, Darren Clarke (former STUDENTS:: Ray Floyd, Tom Kite, Nick Price).PHILOSOPHY: "Wanting to be good at something is one thing, but committing to becoming great and living your dream is the ultimate. Believe you can become the best at whatever your passion is."QUICK TIP:"Stop giving meaning to missed shots. If you don't analyze why you didn't get the desired result, there's nothing to be frustrated about. You'll play better."
Gio Valiante, Ph.D.
BASED: Winter Park, Fla. HISTORY: While getting his Ph.D. in educational psychology, Valiante, 42, studied players' performances on tour, then made it a career.STUDENTS: Justin Rose, Matt Kuchar, Camilo Villegas, Robert Karlsson (former STUDENTS:: David Duval, Tommy Armour III).PHILOSOPHY: "Think about why you play. By getting back to the love of the game, you'll worry less about results." QUICK TIP:"Write down five happy golf memories. Then, before you play, clear your head of negativity. Focus on those memories, and you'll be fearless, focused and free."
Richard Coop, Ed.D.
BASED: Chapel Hill, N.C. HISTORY: After receiving his doctorate in educational psychology, Coop, 72, taught at UNC-Chapel Hill. He has helped athletes in many sports, including NASCAR, UNC basketball and Texas football.STUDENTS: Corey Pavin, Larry Mize, Bo Van Pelt, Russell Henley (former STUDENTS:: Payne Stewart, Greg Norman, Nick Faldo, Ben Crenshaw).PHILOSOPHY: "I try to help athletes identify and get rid of interferences that limit their success. Performance equals potential minus interference."QUICK TIP:"Practice the way you're going to play. At the range before the 1991 U.S. Open, Payne Stewart mirrored what his first five holes could bring—even hitting fairway-bunker shots. Being ready will help you when it matters."
Morris Pickens, Ph.D.
BASED: Sea Island, Ga. HISTORY: Recruited to play D-I golf, Pickens, 44, later studied under Rotella and obtained his Ph.D. in physical education.STUDENTS: Nick Watney, Zach Johnson, Lucas Glover, Stewart Cink (former STUDENTS:: Kyle Stanley, Vaughn Taylor).PHILOSOPHY: "About 60 of your shots in any round come with five clubs: driver, putter and your three wedges. So hitting 6-irons on the range isn't going to do much. Get on the course, and practice with those five clubs."QUICK TIP:"Stay focused on the shot at hand. When golfers have a birdie putt, the TV announcer in them says, 'This, to go one under ... ' Soon you're thinking about everything but the shot."
Pia Nilsson
BASED: Scottsdale. HISTORY: A former LPGA player (1983-'87) and Solheim Cup captain ('98), Nilsson, 55, founded, along with teacher Lynn Marriott, Vision 54, an approach based on individual potential. She has taught three No. 1s in women's golf.STUDENTS: Kevin Streelman, Suzann Pettersen, Na Yeon Choi, Ai Miyazato, I.K. Kim (former students: Annika Sorenstam, Yani Tseng).PHILOSOPHY: "Understand how a golfer balances six elements—the physical, technical, mental, emotional, social and spirit of the game."QUICK TIP:"Jot down notes from a stretch of holes when you played great. Record how you felt and what you thought and saw during those holes."
Neale Smith, M.Sc.
BASED: Tustin, Calif. HISTORY: Smith, 47, is a former tour pro from Australia with a master's degree in applied sport psychology. He was the co-medalist at PGA Tour Qualifying School in 1992.STUDENTS: Ricky Barnes, Marc Leishman, Colt Knost (former STUDENTS:: Hunter Mahan, Jason Day).PHILOSOPHY: "To help players find out why they play well—or don't. I think it's best to have two pre-shot routines: one for when you're comfortable and one for when you're not."QUICK TIP:"Play rounds where you focus only on creating memorable shots. Even if it's a one-in-100 shot, go for it and enjoy the challenge."
Deborah Graham, Ph.D.
BASED: Boerne, Texas. HISTORY: Graham, 59, has a Ph.D. in counseling psy-chology and a master's in marriage, family and child therapy. Her early work was in tennis, but she found golf more mentally challenging.STUDENTS: Yani Tseng, Mark Calcavecchia, Gary Christian (former STUDENTS:: Fred Couples, Paul Azinger).PHILOSOPHY: "Empowering people to make lasting changes, not just for better golf but for a better life. I try to help them achieve self-awareness and balance."QUICK TIP:"See how many shots you can hit within a definite target, trusting your first impression and fully committing. Put a dot on the card every time you achieve it."
Fran Pirozzolo, Ph.D.
BASED: The Woodlands, Texas. HISTORY: A neuropsychologist, Pirozzolo, 62, has been the mental-skills coach for the New York Yankees, Houston Astros, Texas Rangers and Houston Texans.STUDENTS: Hunter Mahan, Jason Dufner, Billy Horschel, Cristie Kerr, Bernhard Langer (former STUDENTS:: Greg Norman, Steve Elkington).PHILOSOPHY: "To respect the integrity and worth of the individual I'm working with."QUICK TIP:"For durable golf skills, rather than hitting ball after ball with the same club to no precise target, switch things up on the range."
David Cook, Ph.D.
BASED: Fredericksburg, Texas. HISTORY: A former student of Rotella's who earned his Ph.D. in applied sport and performance psychology, Cook, 55, has served as mental coach for the San Antonio Spurs, Washington Wizards and Kansas Jayhawks.STUDENTS: Joe Ogilvie, Billy Hurley III, Steve Lowery (former STUDENTS:: Scott Simpson, Tom Pernice Jr.).PHILOSOPHY: "It boils down to mental toughness. Big stakes mean more distractions. You've got to have high levels of focus and confidence."QUICK TIP:"Have a simple routine. Before every shot, make sure you 'See it, feel it, trust it.' Even write that phrase on your golf ball."
Joseph Parent, Ph.D.
BASED: Ojai Valley, Calif. HISTORY: Parent, 62, earned a Ph.D. in social psychology. He has helped two players—Vijay Singh and Cristie Kerr—rise to No. 1 in the world ranking.STUDENTS: Luke List, Tim Petrovic (former STUDENTS:: David Toms, Hunter Mahan, Juli Inkster).PHILOSOPHY: "Getting your body to accomplish what you want is a result of training your mind to envision it."QUICK TIP:"It's important to have a post-shot routine. After hitting a shot you don't like, make swings until you've made one that feels right. Erasing bad shots eliminates negative swing thoughts."