The top 10 tantrums, outbursts and meltdowns in golf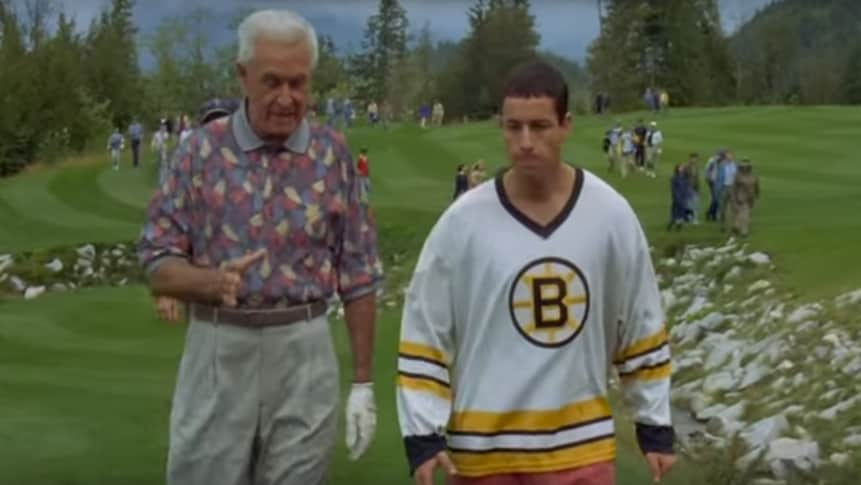 Gilmore vs. Barker
Unpopular opinion: the Price is Right host
had it coming
. You don't treat a partner like that!
Getty Images
Woody Austin -- Flatstick Flogging
Austin, known for his colorful ensembles and adventures into the season, makes the list thanks to a punishment via putter. Following a woeful attempt on the green at the 1997 Verizon Heritage at Hilton Head, Austin smacked
himself in the dome with his club
, breaking the putter in the process.
Photo By: Getty Images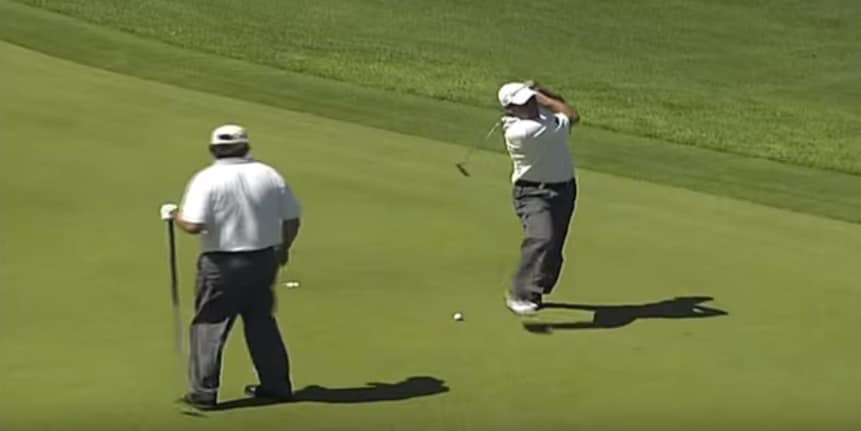 Hennie Otto's six-putt
The South African has won three times on the European Tour, but will likely be remembered for
his six-putt from 15 feet
at the 2005 Nashua Masters.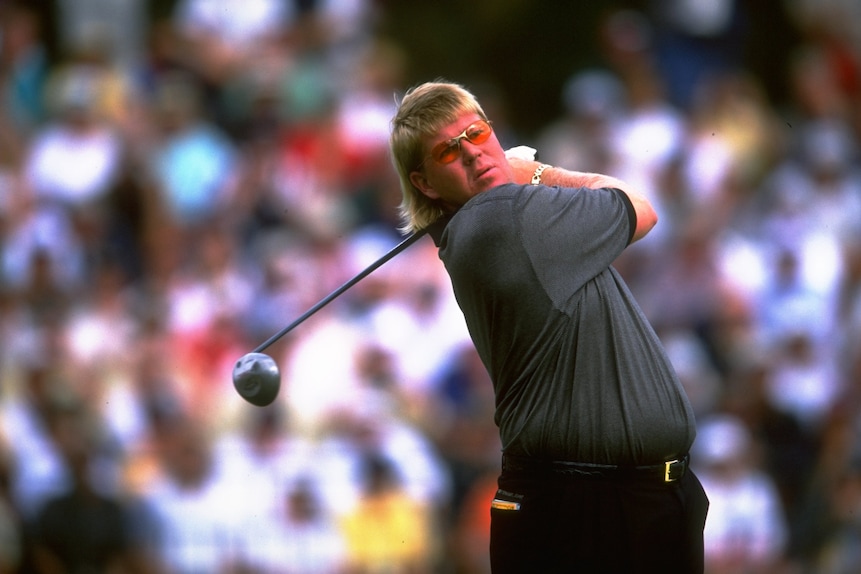 Getty Images
John Daly at Pinehurst
Admittedly, an entire Long John gallery could be built on this subject. But Daly's actions at the 1999 U.S. Open -- when, out of frustration, he hit a
moving ball
-- is the first emotional faux pas that comes to mind.
Photo By: Getty Images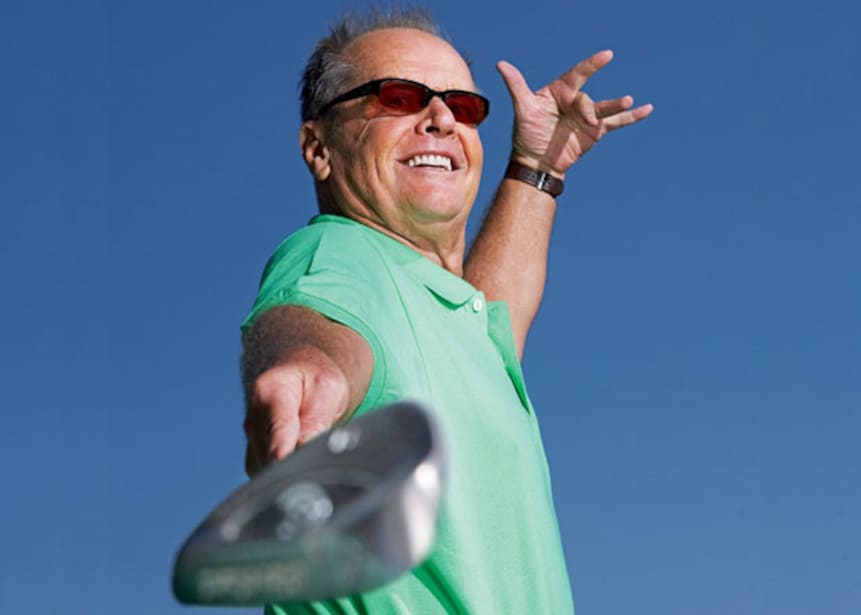 Nigel Parry
Jack Nicholson
The guy may play it smooth on the silver screen, but Jack was far from composed after getting cut off in traffic in 1994, smashing his club into the offender's windshield."I was on my way to the course, and in the midst of this madness I somehow knew what I was doing," he told Golf Digest in 2007, "because I reached into my trunk and specifically selected a club I never used on the course: my 2-iron."
Photo By: Nigel Parry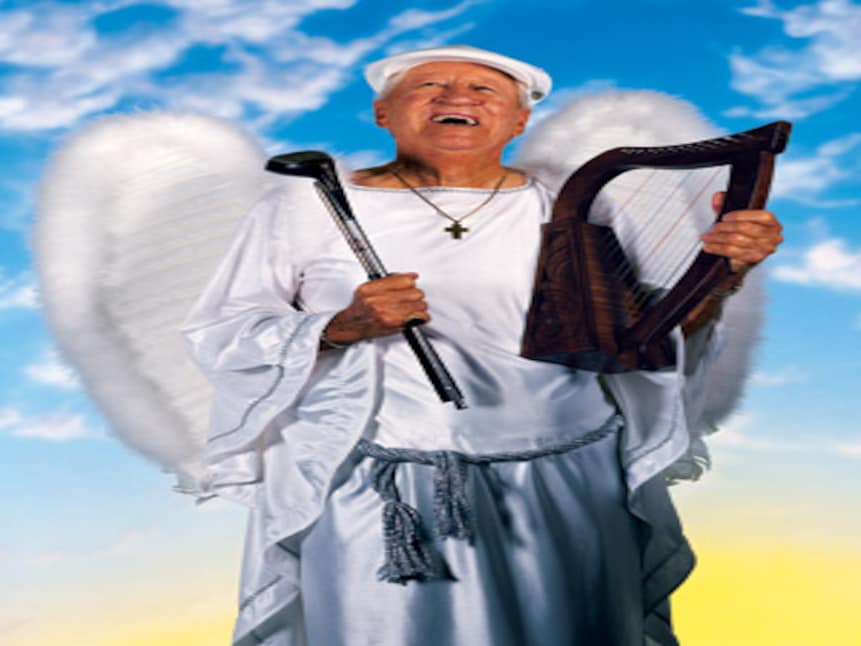 Tommy Bolt's career
Bolt's passionate antics earned him nicknames like "Terrible Tommy" and "Thunder." He helicoptered clubs on such a frequent basis that it was news when he didn't have an outburst. Eventually, the tour invoked a "Tommy Bolt rule" regarding club throwing. The law's first felon? Bolt, who told Golf Digest in 2002, "It thrills crowds to see a guy suffer. That's why I threw clubs so often. They love to see golf get the better of someone, and I was only too happy to oblige them."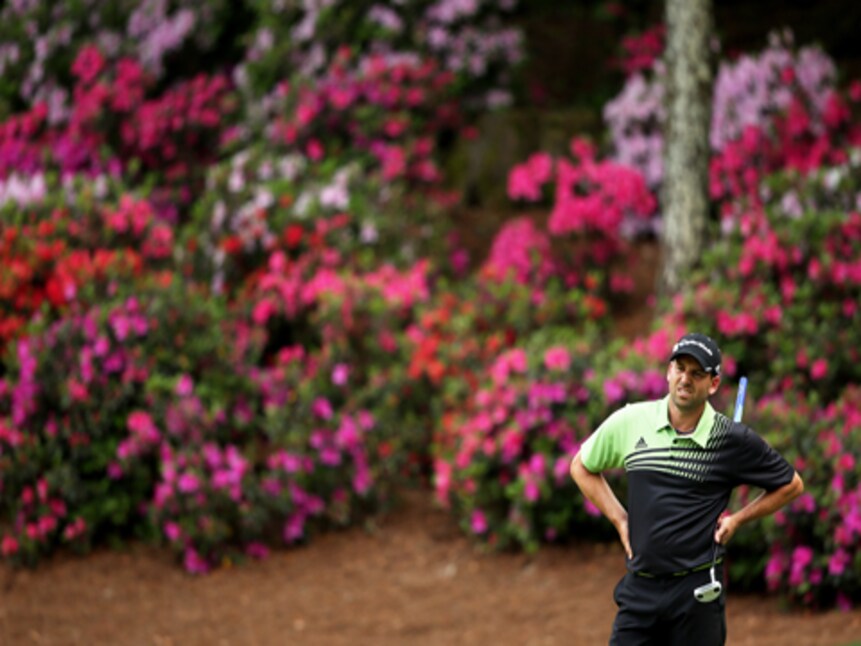 Sergio Garcia's Shoe Throw
Sergio is an emotional sort, from slamming clubs into bunkers to tossing his sticks into ponds. But it's hard to top his feat -- or should we say, "feet" -- of
removing his shoe
and tossing it into the crowd during the 1999 World Match Play. Once returned, Garcia proceed to dropkick the sole.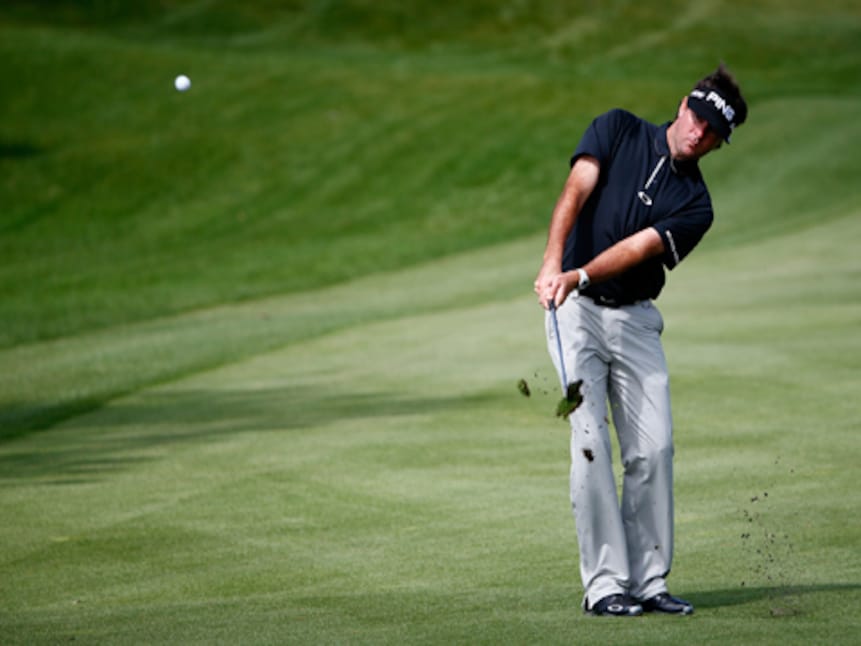 Bubba Watson Yells at Caddie
Bubba has (relatively) cooled off as he's grown older, but many still remember Watson ripping into his caddie after putting one in the drink at the
Travelers Championship
. The moment was so condemned that a Twitter movement -- #PrayForTedScott, in reference to Watson's caddie -- was born.
Tiger Woods' Four-Letter Words
In Tiger's defense, cussing on the PGA Tour is not an anomaly, and, due to his status as the game's best player for nearly 15 years, every one of Woods' movements has been cataloged. Still, his profanity became such a problem that eventually the tour asked Woods -- after noting the FCC's complaints towards his language -- to tone it down.
It did not work
.