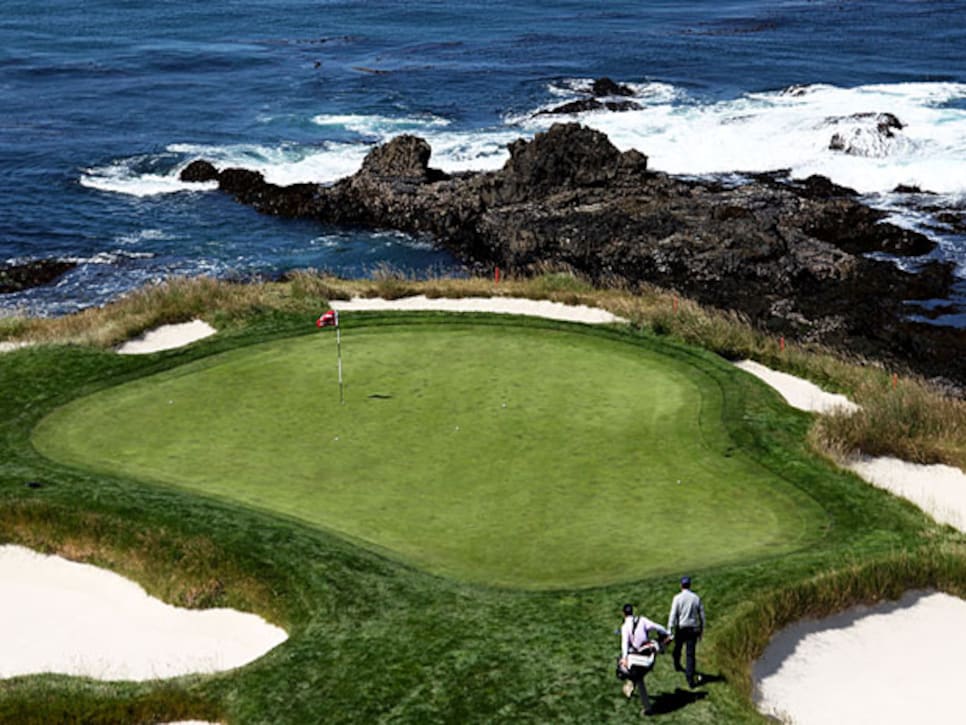 1982 U.S. Open champion at Pebble Beach: Tom Watson walks to the seventh green with his son/caddie Michael.
10 years later: 2000 U.S. Open champion Tiger Woods warms up at Pebble Beach.
Wrist warmup: Phil Mickelson signs autographs for fans.
Two-time winner of the Pebble Beach Pro-Am: Dustin Johnson hits a tee shot.
Lee Westwood is already feeling the pain.
On the waterfront: Zach Johnson hits a bunker shot.
He's all right: Ryo Ishikawa hits a tee shot in front of a gallery of fans.
Cigar man: Miguel Angel Jimenez.
Defending champ: Lucas Glover hits a bunker shot.
Tuesday trio: Graeme McDowell, Rory McIlroy and Henrik Stenson.
Under the boardwalk: Steve Marino plays a bunker shot.
Range finder: Tom Watson checks yardage.
Ricky! Ricky Barnes hits out of the sand.
Tiger Woods: ready or not?