Instruction
U.S. Open 2020: Bryson DeChambeau's new swing has elements any golfer should copy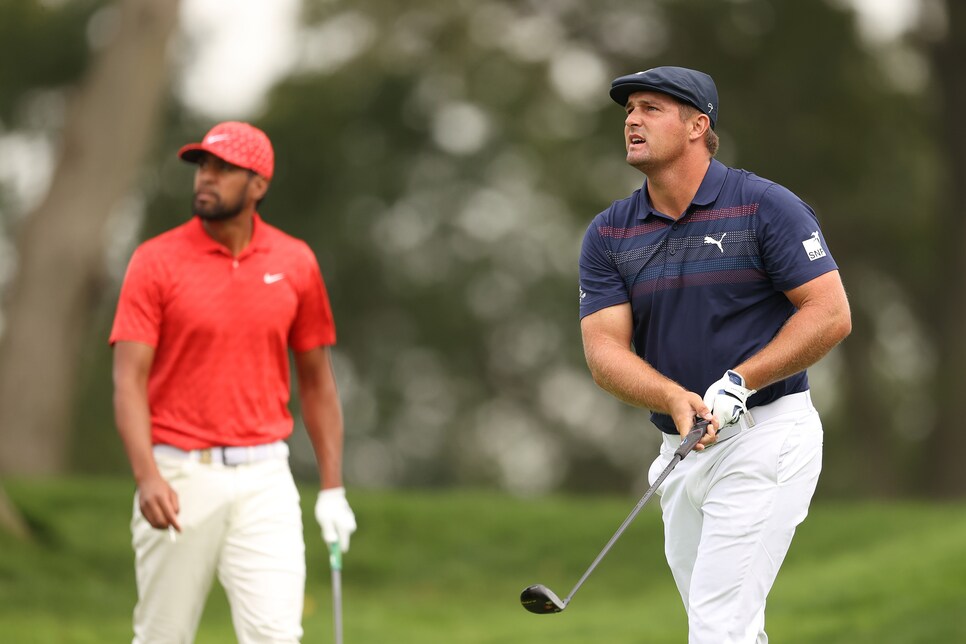 Your game might be decidedly less "outlierish," but yes, you can actually still steal some elements of his swing and approach.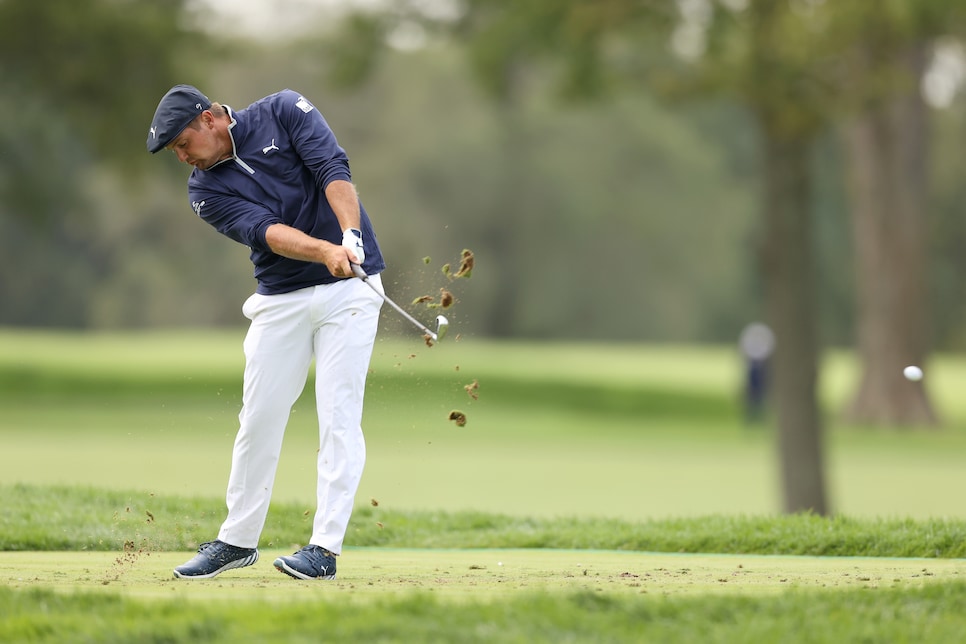 "With all the drastic changes to his body and game over the last two years, it's the change in Bryson's swing cadence that is the most amazing thing for a tour player to do," says top California teacher Brady Riggs.
"If you line up his old swing and new swing and start them simultaneously, old Bryson is at the top of the backswing when new Bryson is at impact. You want to be new Bryson. Simply taking less time from takeaway to impact will increase your clubhead speed. Swing faster going back and give that a try."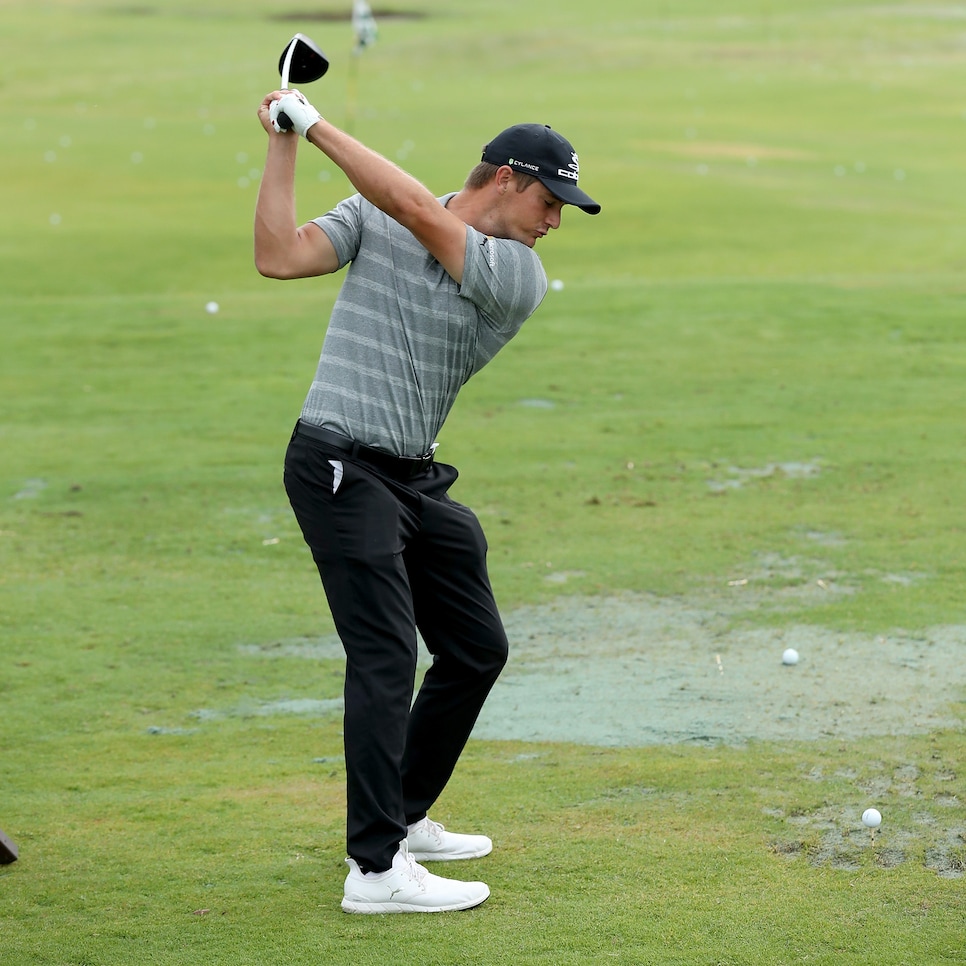 WEST PALM BEACH, FL - MARCH 13: Bryson DeChambeau at the top of his swing in March 2017.
David Cannon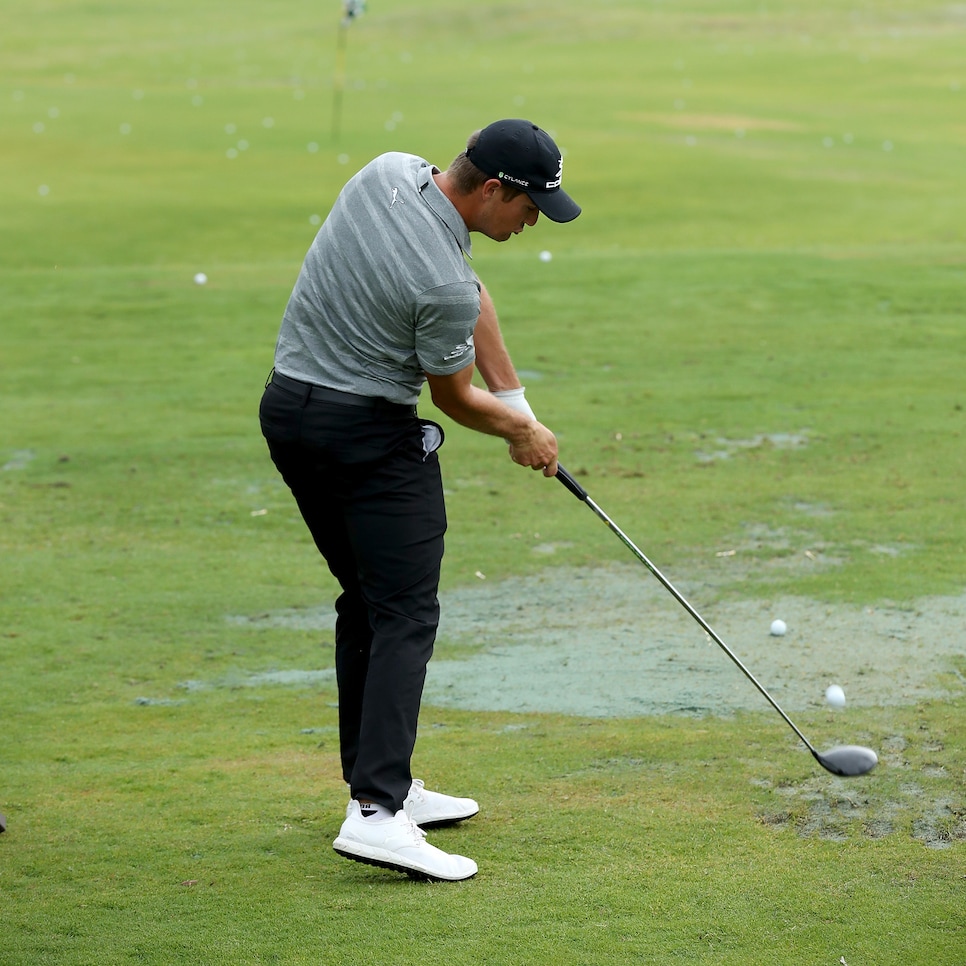 Bryson DeChambeau at impact, March 2017.
David Cannon
Another way DeChambeau games the system is to make sure he's always fully informed about the challenge in front of him. That doesn't take anything more that attention to detail.
"Bryson stayed late on Thursday afternoon to dial in wedge distances in colder weather because he knew those conditions would be similar to what he would face today," says Riggs, who teaches at Hansen Dam Golf Course in Pacoima. "It's little things like that that can make a big difference. For you, that means practicing the short game shots and long putts you always seem to get on the hardest holes at your course. That should be the focus a practice round—doing that stuff over and over again—not grinding for a score. Drop some balls around the green and hit shots to where the pins usually are, and practice lagging to those spots, too. Then you'll never be surprised when it's time to play for real."