PGA Championship
2010 PGA Championship: Third Round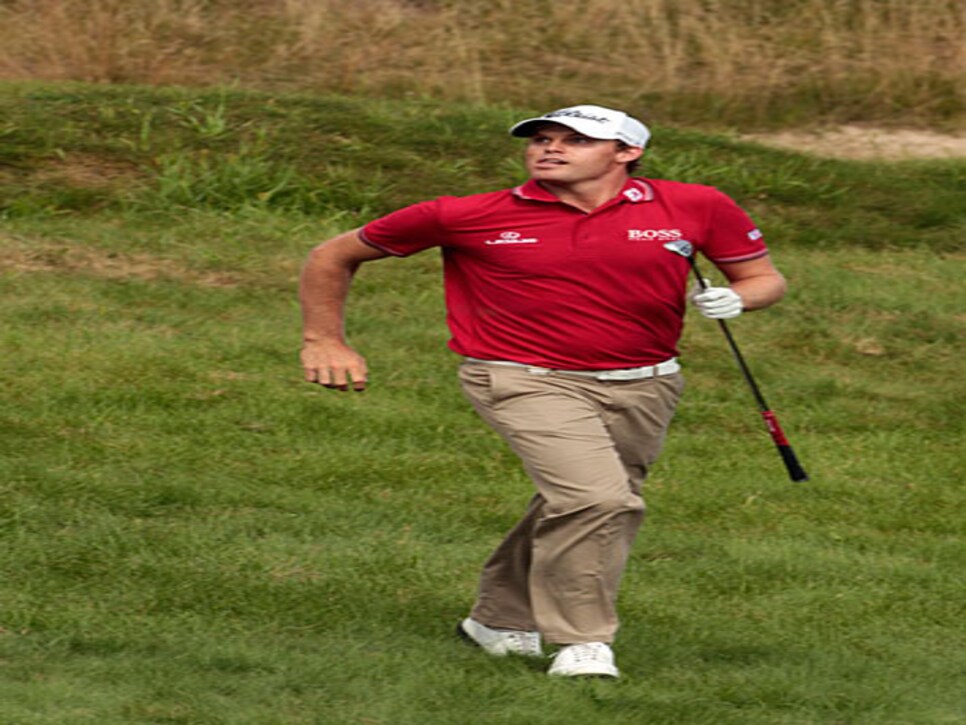 Taking off: Nick Watney advances to the top of the leaderboard.
Record breaker: Wenchong Liang shot a 64 on Whistling Straits.
Good spot: Rory McIlory is perched at T2.
Even: Tiger Woods is ten strokes off the lead.
Lurking: Dustin Johnson is chasing the leader.
Poised: After a 68 in the the second round Jim Furyk stayed on track in the third.
Matt Kuchar's third round play did not measure up to his second round performance.
A lap landing: Phil Mickelson's ball landed in a fan's lap. Mickelson exchanged an autographed glove for his ball.
Martin Kaymer makes a birdie on the 13th green: one of six birdies in the round.
Jason Day joins Martin Kaymer and W.C. Liang at -9: four strokes off the lead.
Steve Elkington shot a 67.
Fan fare: More championship golf for the fans at Whistling Straits coming on Sunday.