FedEx Cup Playoffs
A unique look at a golf tournament's ever-shifting dynamic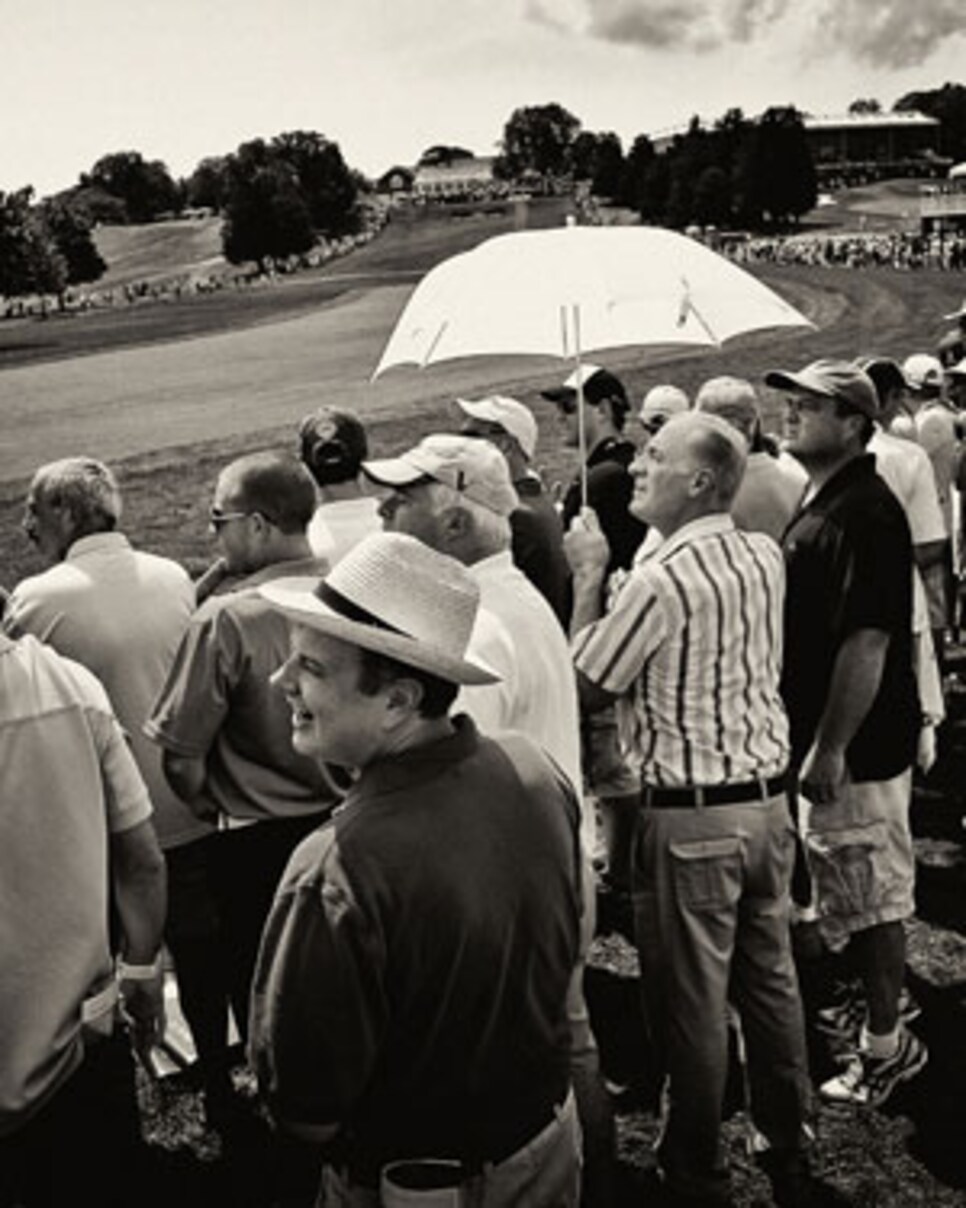 A unique look at a golf tournament's ever-shifting dynamic
A large gallery by the rope on No. 1 Friday afternoon.
Zach Johnson, the third member of the much-hyped Tiger-Rory group the first two days, plays a solitary pitch shot.
Where did it go? Everybody wants to know.
Three people apart from the crowd.
Focusing on the action at the first hole during the second round.
A little fellow on a booster seat.
This twosome had the third tee all to itself late Thursday afternoon.
Huddled around the 15th tee Saturday to see Bubba Watson and Ernie Els.
Alone -- first hole, first round.
The green complex at the par-3 17th was a busy place.
Room for a view -- and a seat -- on the grandstand at No. 18 Friday afternoon.
Working the rope line Friday afternoon.
One marshal, one spectator, late Thursday afternoon.
A small huddled mass Saturday near the fifth hole.
Supine, seated and standing on No. 17 Friday.
Up the hill and to the green, Tiger and Rory are coming!
Joe LaCava, Tiger's caddie, by himself on No. 4 Friday.
Row houses -- the scene at No. 17.
A busy tournament seemed like a park for this spectator during the first round.
Table, er, folding chairs for two, please.
A stand of trees and a line of fans.
A perch from which to watch and converse.
Late Thursday afternoon, crowd control wasn't difficult.
To join the crowd, or seek a different direction ...
Lee Westwood and his caddie had the practice green all to themselves Friday.
In the shade and in the sun, a big gallery.
And they both were in New York.
Waiting for something to happen at the 14th tee Saturday afternoon.