U.S. Open
20 Reasons This Was The Most Bizarre U.S. Open Ever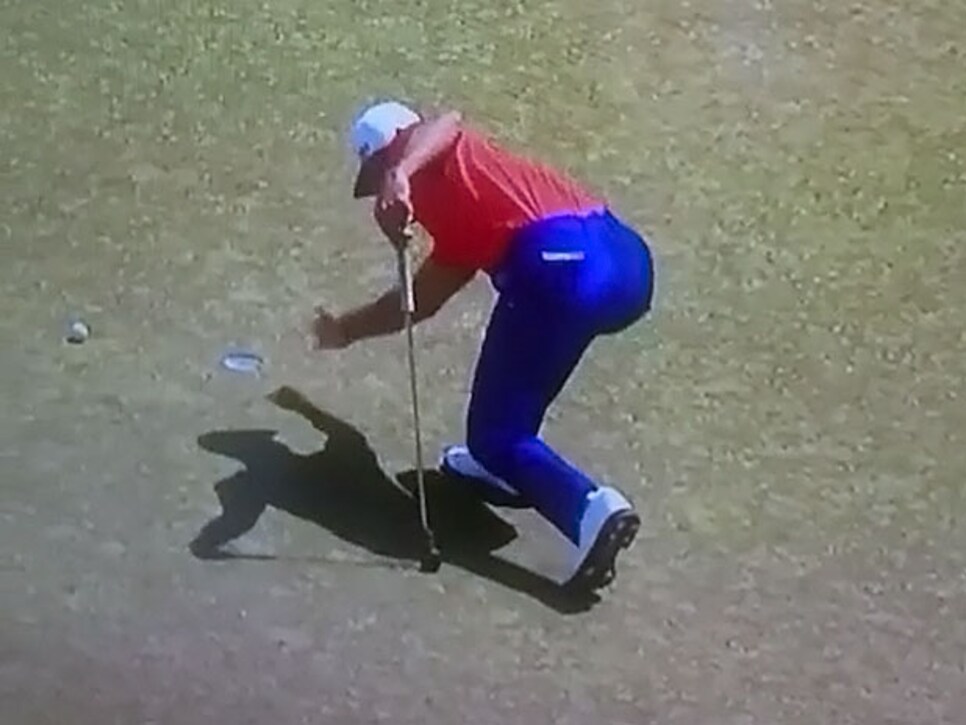 Billy Horschel appeared to temporarily lose his mind around the greens on Sunday.
A marina fire shot black smoke over the entire course (which had nothing to do with players wanting to blow Chambers Bay up).
Jason Day collapsed on course on Friday, looked questionable to play, somehow contended.
The whole Fox experience: Holly's hugs, the various new gadgets and tracers, Curt Menefee.
Those approach shots when guys looked like they blew their ball 30 feet past, only to have it carom off a backstop and roll back to the pin.
The fact that holes that were par 5s one day were par 4s the next (and vice versa).
The bumpy greens that made even two-footers guesswork.
Tiger Woods and Rickie Fowler, two of the biggest stars in the game, shot a combined 161 on Thursday.
Fans were severely limited with where they could go, forcing players to often play holes in virtual silence.
The last man on the course on Friday, Nick Hardy, made a bogey on the last hole to let 15 other players into the weekend, all after Fox had cut away from its coverage for the day.
Defending U.S. Senior Open champion Colin Montgomerie made the cut at Chambers Bay. Defending U.S. Open champion Martin Kaymer didn't.
Fans could bring pot onto the course, but not water.
Not one, but two caddies fell navigating the hilly terrain during Wednesday's practice round and had to go to the hospital.
And severe hydration sent Gary Woodland to the hospital on Thursday -- but the bomber played on Friday and missed the cut.
Phil Mickelson, one of the odds-on and fan favorites, opened with 32 -- and then was never heard from again.
No one quite pulled it off, but it was easier to make a hole-in-one on a par 4 (No. 12), than on any of the four par 3s.
The last time this many amateurs (six) made the U.S. Open cut was 49 years ago.
Jordan Spieth finished birdie-double bogey-birdie to win.
Dustin Johnson's three-putt.